Q&A: A decade of improved and climate-smart maize through collaborative research and innovation
From
Published on

23.02.21

Impact Area
Funders

Bill and Melinda Gates Foundation, United States of America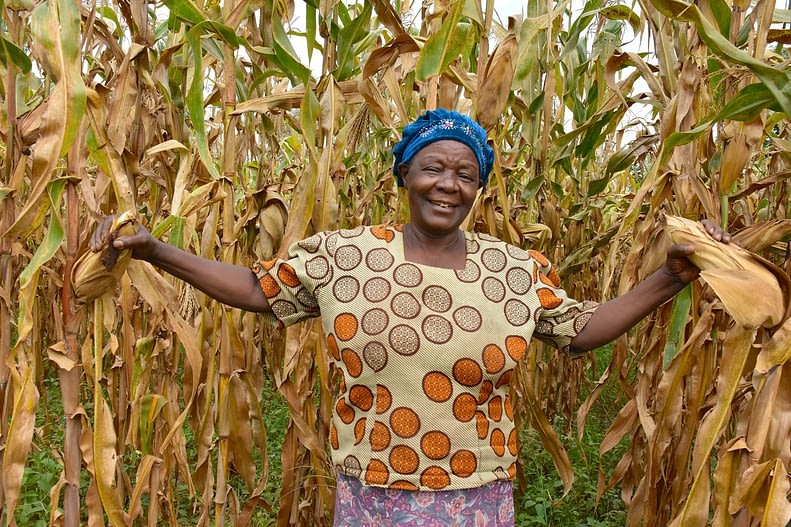 The food security and livelihoods of smallholder farming families in sub-Saharan Africa depend on maize production. The region accounts for up to two-thirds of global maize production, but is facing challenges related to extreme weather events, climate-induced stresses, pests and diseases, and deteriorating soil quality. These require swift interventions and innovations to safeguard maize yields and quality.
In this Q&A, we reflect on the results and impact of the long-term collaborative work on drought-tolerant maize innovations spearheaded by two CGIAR Research Centers: the International Maize and Wheat Improvement Center (CIMMYT) and International Institute of Tropical Agriculture (IITA). This innovative work has changed guises over the years, from the early work of the Drought Tolerant Maize for Africa (DTMA) and Drought Tolerant Maize for Africa Seed Scaling (DTMASS) projects through later iterations such as Stress Tolerant Maize for Africa (STMA) and the newest project, Accelerating Genetic Gains in Maize and Wheat (AGG).
In this Q&A, three leaders of this collaborative research reflect on the challenges their work has faced, the innovations and impact it has generated for smallholder farmers, and possible directions for future research. They are: B.M Prasanna, director of CIMMYT's Global Maize Program and of the CGIAR Research Program on Maize (MAIZE); Abebe Menkir, a maize breeder and maize improvement lead at IITA; and Cosmos Magorokosho, project lead for AGG-Maize at CIMMYT.