Protecting and promoting traditional foods one woman at a time
From
Published on

19.10.23

Impact Area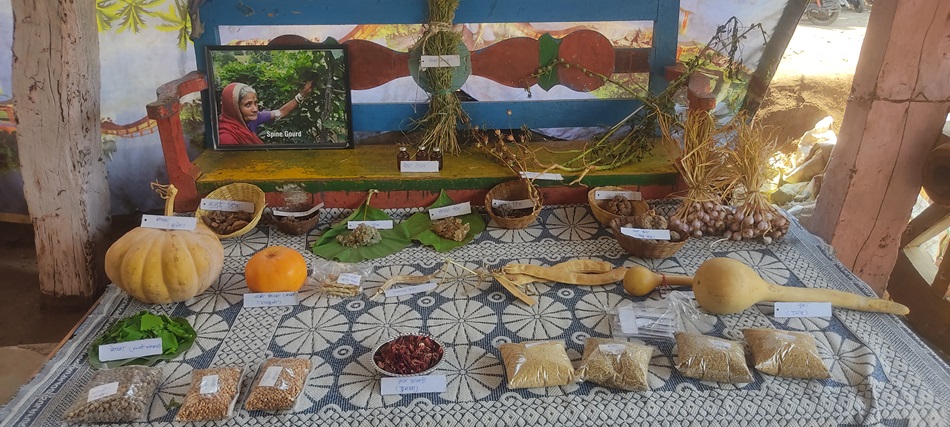 Women and food-centric interventions through the NATURE+ Initiative aim to increase the resilience of rural women.
This years' International Day of Rural Women puts a spotlight on, "Rural Women Cultivating Good Food for All." The CGIAR Initiative on Nature-Positive Solutions (NATURE+) aims to re-imagine, co-create and implement nature-positive, solutions-based agri-food systems that equitably support food and livelihoods while ensuring that agriculture is a net positive contributor to biodiversity and nature. The focus geographies of NATURE+ India are largely tribal-dominated rural areas, where men mostly migrate to cities for work and women are left behind to single-handedly cater to the needs of home, children, cattle, and farms. Largely overworked and undernourished, these women are perpetually weak and anemic even when they are themselves "the custodians" of traditional nutritional practices. To fill this gap and make rural women more self-reliant, NATURE+ India has partnered with the Indian Council of Agricultural Research (ICAR) and the BAIF Development Research Foundation (BAIF) for research-based and field-based interventions respectively.
The post Protecting and promoting traditional foods one woman at a time first appeared on International Water Management Institute (IWMI).