Promoting nonfarm businesses in Papua New Guinea can improve rural diets
From
Published on

22.09.20

Impact Area
Funders

Australia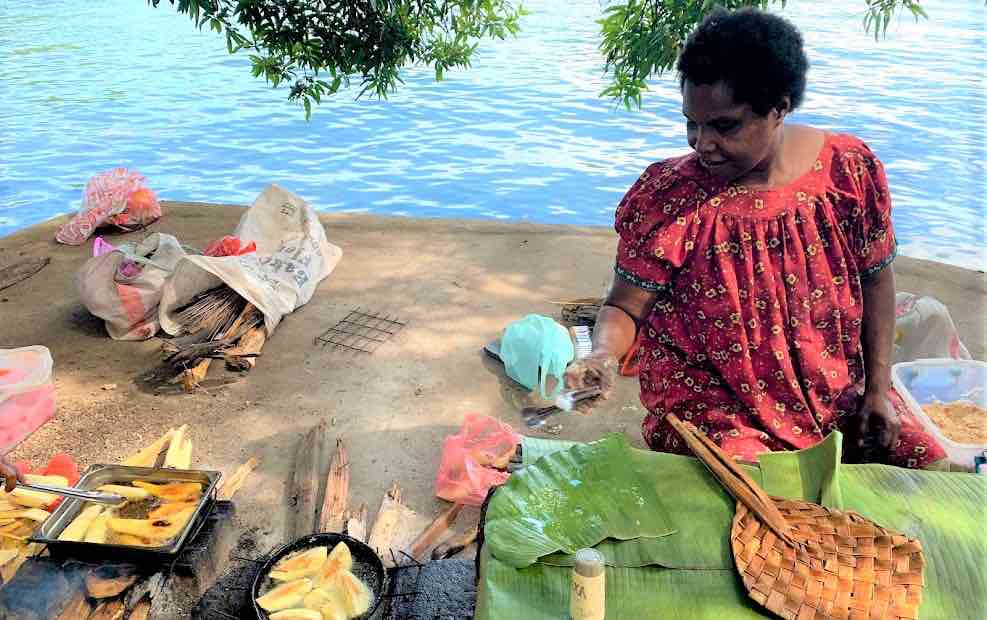 Rural nonfarm enterprises (NFEs) can provide a variety of benefits to their owners' households. Earning income off the farm can help rural households to diversify risk and smooth seasonal income earnings, contributing to both employment and rural income growth (Haggblade et al., 2010). NFEs are a crucial part of the economy in Papua New Guinea (PNG)'s rural areas, where climate shocks and natural disasters are not uncommon, and where more than 80% of the population lives, most practicing subsistence agriculture.
Our new research, recently published in Food Policy, suggests an additional benefit: That non-farm enterprise ownership is associated with improved diet outcomes, though these results vary by NFE ownership type.
Using the 2018 Papua New Guinea Household Survey on Food Systems, which surveyed 1,026 households across four rural areas, we investigate the impact of owning a NFE on a variety of household welfare outcomes. Overall, more than one third of households in the survey owned a NFE—a far greater proportion than that of those who supplemented their farm income with wage work (9%). We split households into those that reported a male-owned NFE (31%), female-owned (25%), or jointly-owned (44%).
Photo credit: Gracie Rosenbach/IFPRI