Project to develop Aflasafe technology that controls deadly aflatoxin in Uganda launched
From
Published on

23.08.20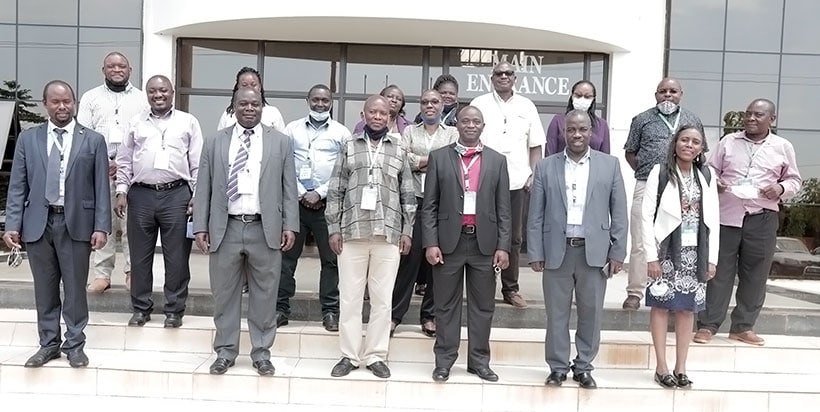 Kampala, Uganda – The International Institute of Tropical Agriculture (IITA) and the National Agriculture Research Organisation (NARO) will collaborate to finalize the development of Aflasafe—a safe and effective natural product for the integrated management of aflatoxin in the maize, sorghum, and groundnut value chains in Uganda.
This is through a four-year project, funded by aBi Development Ltd. (aBi),  launched on 12 August 2020. It seeks to reduce aflatoxin contamination in staple crops in Uganda to ensure the country has safe and nutritious food that also meet standards for export markets.
Aflatoxin is a highly poisonous cancer-causing chemical produced by a fungus known as Aspergillus flavus that attacks crops such as maize and groundnut while in the field and in storage when they are not dried and stored properly. Aflatoxin also lowers the body's immunity and causes permanent and irreversible stunting in children and, in cases of acute poisoning, can lead to instant death.