Press Release: CGIAR Food Systems Accelerator Programme will scale-out climate-smart innovations in agrifood systems in East and Southern Africa
From

CGIAR Initiative on Diversification in East and Southern Africa

Published on

23.11.22

Impact Area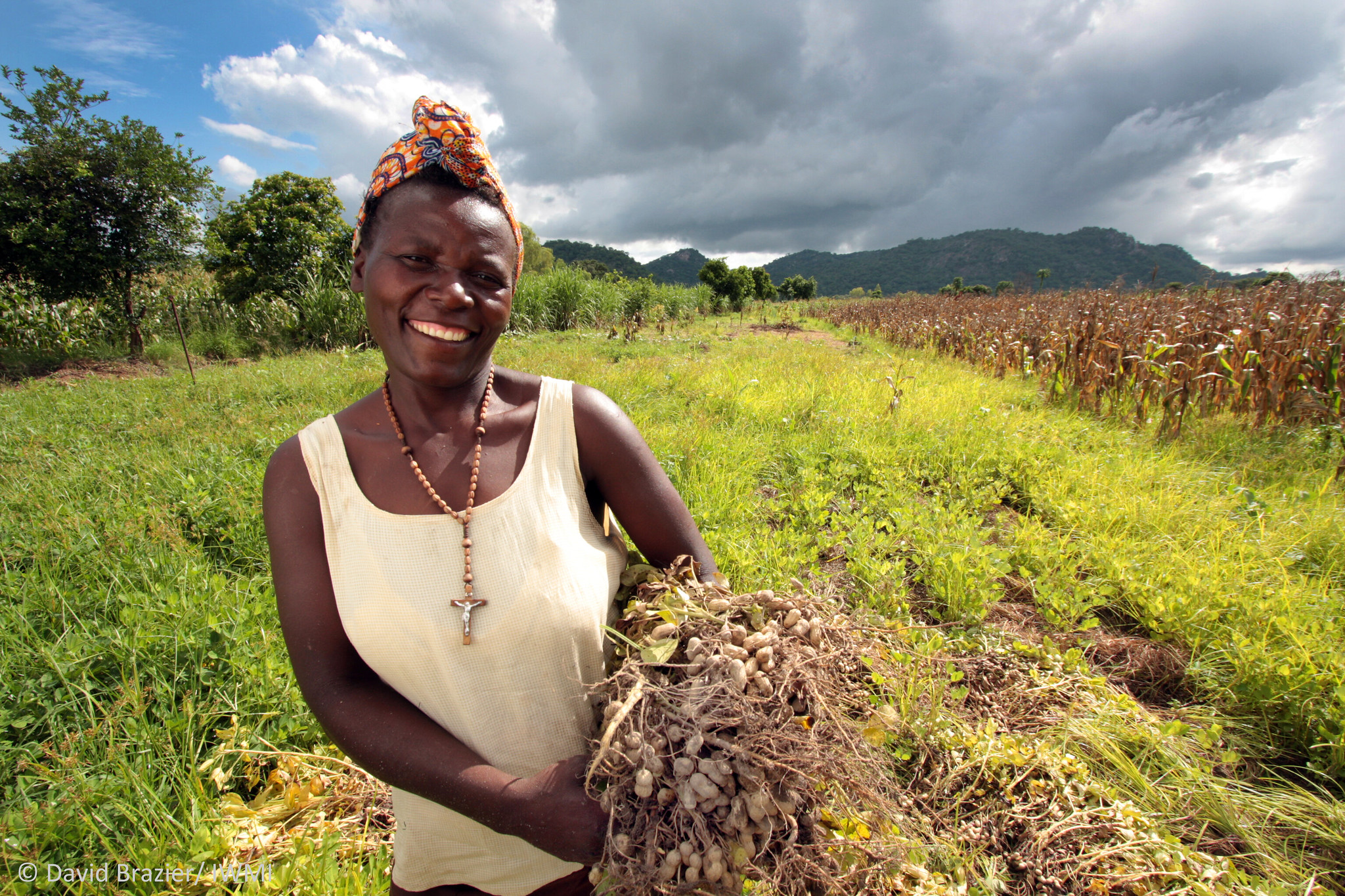 NAIROBI, November 23, 2022 — The underlying reasons for poor agricultural performance in climate-change affected East and Southern Africa (ESA) is the low efficiency of agricultural value chains and lack of resilience against climate shocks. And farmers are the most affected by those inefficiencies and threats. The significant hurdles faced by agricultural value chains include access to affordable inputs, advisories, logistics, finance, and market linkages. Agribusinesses can effectively address such challenges through their products and services and support farmers to improve productivity, incomes, and resilience to climate change.
CGIAR, in partnership with 2SCALE, launched the CGIAR Food Systems Accelerator Programme to support agribusinesses in scaling climate-smart innovations in agrifood systems. The aim is to solve pressing problems and contribute to stronger and more sustainable value chains in East and Southern African countries. The science-driven accelerator program leverages the CGIAR portfolio of innovations, drawing expertise from a wide network of international researchers from diverse disciplines. It combines knowledge of agriculture and food systems with social sciences to create systemic change while considering commercial parameters to ensure business success.
The accelerator targets to support at least 30 agribusinesses by 2024 (40% women-owned and 40% youth-owned) with scaled-up climate-smart innovations that support diversification, intensification, and risk management of maize mixed systems through at least US $5 million of new finance in debt, equity, and grants.
Eligibility
Applications are invited from for-profit companies in Kenya, Rwanda, Uganda, and Zambia that demonstrate commercial viability and are either profitable or on the path to profitability. Climate-smart innovations with high potential for commercial sustainability are supported under four priority innovation themes: mechanization and irrigation, conservation agriculture, nutrition-sensitive climate-smart agriculture, and agricultural risk management (ARM). Gender and social inclusion must also be demonstrated by companies that apply.
The focus is on user-centric innovation cases, existing or planned, that exhibit potential for creating broad and positive impacts on food security through an increase in productivity, climate change resilience, adaptation, and mitigation of the negative effects on agriculture. Designs should benefit smallholder farmers and associations in East and Southern Africa. Attention is given to business models that promote agro-processing and provide aggregation services. Women and youth-owned companies are encouraged to apply.
The program outline
Agribusinesses selected for the accelerator program will receive support and training over a period of six months and include technical assistance in climate-smart agriculture (CSA), impact measurement and management (IMM) and investment readiness, a de-risking grant, and access to investors and corporate partners. Agribusinesses will continue to receive post-programme support for sustainable growth and investment viability after graduating from the CGIAR Food Systems Accelerator Programme. 
Timelines and milestones
Application period Nov 23 – Dec 22, 2022

First shortlist Jan 13, 2023

Second shortlist Jan 27, 2023

Final shortlist Feb 10, 2023

Acceleration Mar 1 – Aug 31, 2023

Pitch Day Oct 15, 2023
How to apply
Ukama Ustawi: Diversification in East and Southern Africa initiative is launching its CGIAR Food Systems Accelerator on the November 23, 2022. Further information, visit: https://www.cgiar.org/initiative/21-ukama-ustawi-u2-water-secure-and-climate-resilient-agricultural-livelihoods-in-east-and-southern-africa/
Applications will be open from November 23 to December 22, 2022. Agribusinesses that are interested and meet the criteria can apply via the link: https://vc4a.com/cgiar/food-systems-accelerator/
 
About CGIAR

CGIAR is the largest agriculture innovation network with a research portfolio of US $900 million, over 3000 partners and clients in 70+ countries focused on enhancing food and nutrition security through a science-based approach to emerging development issues. The main scientific areas of focus include supporting food systems transformation, driving sustainable land and water use, supporting resilient agri-food systems, and creating genetic innovation through crop breeding and seed systems for adaptation of food and farms to meet goals for poverty reduction, gender equality, nutrition, climate, and the environment. Its research is carried out by 13 CGIAR Centers/Alliances in close collaboration with hundreds of partners, including national and regional research institutes, civil society organizations, academia, development organisations, and the private sector.

About IFDC-2SCALE

2SCALE is one of IFDC's most influential incubator and accelerator programs of inclusive agribusiness in sub-Saharan Africa. The program supports partnerships and business models with significant potential to attract and employ the youth, to engage and empower women, and to improve food and nutrition security (at the consumer end of the value chain). The program also focuses on replication of successful business models and on institutional factors that drive or constrain systematic and transformative change, to accelerate and scale inclusive agribusiness.
Media contact: Ms Ngowenani Nohayi, Research Officer – Policy and Water Governance, IWMI South Africa (n.nohayi@cgiar.org Ext: +27-12-845-9100) 
Photo credit: David Brazier/IWMI