Press Release: CGIAR Celebrates World Food Prize's Focus on Reducing Child Stunting through Nutrition
From
Published on

16.10.18

Impact Area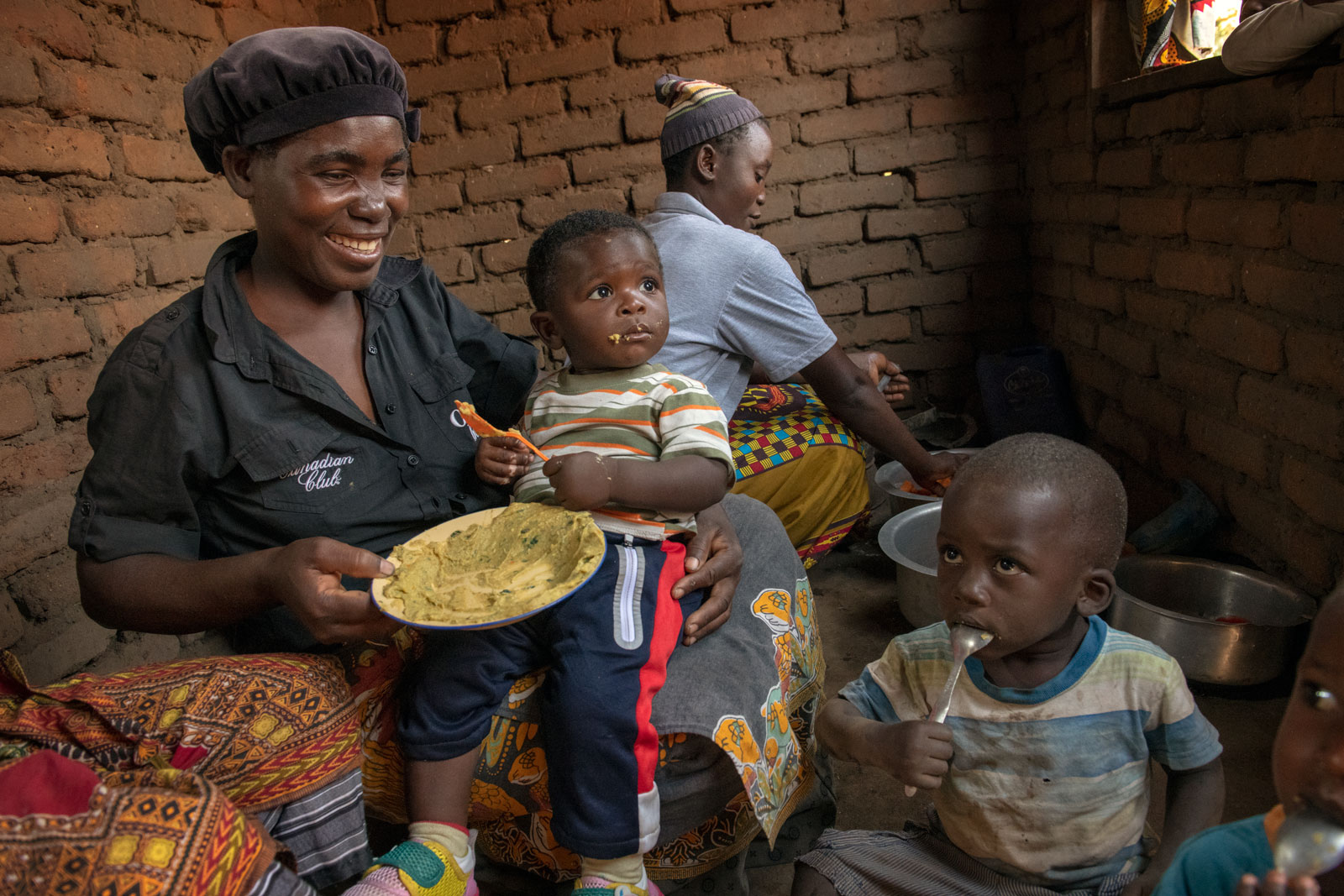 16 October 2018
FOR IMMEDIATE RELEASE
Efforts must continue to be ramped up to tackle growing global crises
DES MOINES, IOWA – CGIAR applauds the work of the 2018 World Food Prize laureates, Dr. David Nabarro and Dr. Lawrence Haddad. CGIAR Research Centers have worked alongside these laureates in their quest to tackle global malnutrition.
When people's diets lack sufficient quantities of essential vitamins and minerals like iron, vitamin A and zinc (known as 'hidden hunger'), they are susceptible to stunting and to sicknesses like pneumonia, diarrhea and vomiting.
When not corrected early enough in childhood, stunting may become irreversible, impacting both the individual's and their community's potential development.
"Nutrition-based interventions present us a new lens through which to create and assess impact as agricultural researchers," said Elwyn Grainger-Jones, Executive Director, CGIAR System Organization. "Our future success must come not only from ensuring an adequate supply of calories for the global population, but also the right quality and diversity of foods to tackle hidden hunger as well."
This year's World Food Prize follows on from the 2016 theme, where four CGIAR scientists were awarded the World Food Prize for their work on vitamin-A enriched orange-fleshed sweet potatoes.
Dr. Maria Andrade, one of the 2016 World Food Prize laureates and a CGIAR scientist at the International Potato Center (CIP), applauded this year's laureates' work, saying, "For science and innovation to work at scale, it needs strong policy support, funding, partnerships, and most importantly the ambition and passion of individuals like Dr. Nabarro and Dr. Haddad."
CGIAR research helps address malnutrition in various ways, from crop and animal research to policy analysis. For example, CGIAR's research on biofortification started 25 years ago with a vision of what 'might' work, and is now scaling up to benefit millions of people in a cost-effective and sustainable way.
Most recently, CIP has been awarded an additional £5 million grant from UK Aid to further improve orange-fleshed sweet potato varieties and facilitate their large-scale adoption by farmers, in partnership with the public and private sectors, across Africa and south Asia.
Biofortification uses conventional crop breeding to increase micronutrient levels in the staple crops that make up a large part of the diet of the poorest farmers and consumers worldwide.
To date, more than 290 new varieties of 12 biofortified crops have been released or are in testing in 60 countries. In 2017, 3.2 million farming households used biofortified planting material, bringing the total estimated number of farming households benefiting from biofortified crops globally to 10 million.
Alongside its nutrition work, CGIAR is also tackling new challenges and crises facing the agricultural sector. CGIAR's future research will focus on five transformative areas: nutrition, genomics, economics, information and the environment.
For instance, CGIAR scientists have developed a drought-tolerant maize that has increased farmers' yields by up to 30 per cent, and has already benefitted 20 million people in 13 African countries.
Also, two CGIAR Research Centers – the International Maize and Wheat Improvement Center (CIMMYT) and the International Institute of Tropical Agriculture (IITA) – are leading the new Fall Armyworm R4D International Consortium, which is already 35 organizations strong.
Fall armyworm threatens to cause US$3-6 billion in annual damage to maize and other African food staples, and it has recently been confirmed in India as well.
"As the largest publicly-funded partnership for global agricultural research, CGIAR is uniquely placed to mobilize the knowledge and networks needed to tackle emerging threats like fall armyworm at scale," said Marco Ferroni, Chair, CGIAR System Management Board.
The fall armyworm consortium's aim is to develop and implement a unified plan to fight this plant pest on the ground, with a strong emphasis on integrated pest management, which includes host plant resistance, environmentally safer chemical pesticides, biological and cultural control methods, and agronomic management. Other CGIAR centers involved include the International Crops Research Institute for the Semi-Arid Tropics (ICRISAT) and the World Agroforestry Centre (ICRAF).
NOTES TO EDITORS:
For media enquiries, please contact:
c/o Michael Hoevel, Marchmont Communications 
+44 7962657322; michael@marchmontcomms.com
Exhibition Booth @ Borlaug Dialogue
CGIAR has an exhibition booth at the 2018 Borlaug Dialogue in Des Moines, Iowa. The booth will feature a photography and audio-visual installation telling the story of how CGIAR research improves the lives of smallholder farmers and rural communities around the world.
About CGIAR
CGIAR is a global research partnership for a food-secure future. CGIAR science is dedicated to reducing poverty, enhancing food and nutrition security, and improving natural resources and ecosystem services. Its research is carried out by 15 CGIAR centers in close collaboration with hundreds of partners, including national and regional research institutes, civil society organizations, academia, development organizations and the private sector. www.cgiar.org
Header photo: C. De Bode/CGIAR.