Policy seminar: Lessons from China about COVID-19 impacts on food security and livelihoods
From
Published on

06.08.20

Impact Area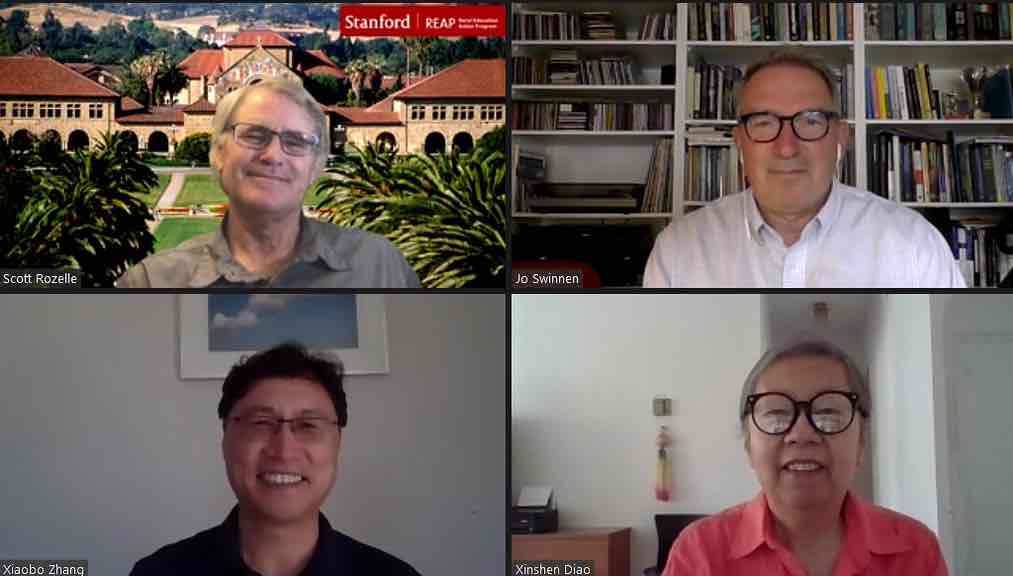 By Khiem Nguyen
Following the COVID-19 outbreak in Hubei Province in late December, the Chinese government imposed stringent lockdowns and travel restrictions throughout the country, slowing one of the world's largest economies. Although the control measures have been eased and economic activity has resumed since then, significant damages to personal livelihoods and food security linger. A July 28 virtual event explored the short- and mid-term pandemic impacts on different groups in China, including small- and medium-sized enterprises (SMEs), villages and rural households, vulnerable groups, and food value chains.
Early research found an array of harsh effects from China's initial control measures. The event is "looking at the second phase, or the medium term, or the evolving situation … the post-first stage," said IFPRI Director General Johan Swinnen.
Accounting for 15.3% of China's total GDP and 32.6% of its total employment in 2017, the agri-food system plays a critical role for the Chinese economy. While growth rates across sectors plunged when the lockdowns began, Chinese food value chains have recently shown positive signs of recovery. In the second quarter of 2020, the agriculture, manufacturing, and service sectors all registered positive GDP growth. Even in the most impacted fields such as hospitality and livestock production, the negative growth has narrowed significantly. Food prices have also remained generally stable, indicating stable food markets and production despite the pandemic.
IFPRI Senior Research Fellow Kevin Chen attributed these signs of normalization to China's COVID-19 responses towards the agri-food system and to its long-term agricultural development strategy. "On one hand, China has been very quick to come up with policies to put in place to deal with emergency," said Chen. "However, on the other hand, China has been building a resilient agri-food system over years" by adopting a rural revitalization strategy, strengthening the agri-food value chain, committing to end absolute poverty, among other measures, to prepare for such economic shocks.
Photo Credit: (Clockwise from upper left) Scott Rozelle of Stanford and Johan Swinnen, Xinshen Diao, and Xiaobo Zhang of IFPRI discuss China's economic prospects in the wake of COVID-19 lockdowns.