Policy seminar: As IWMI opens its U.S. office, a look at the challenges of achieving global water security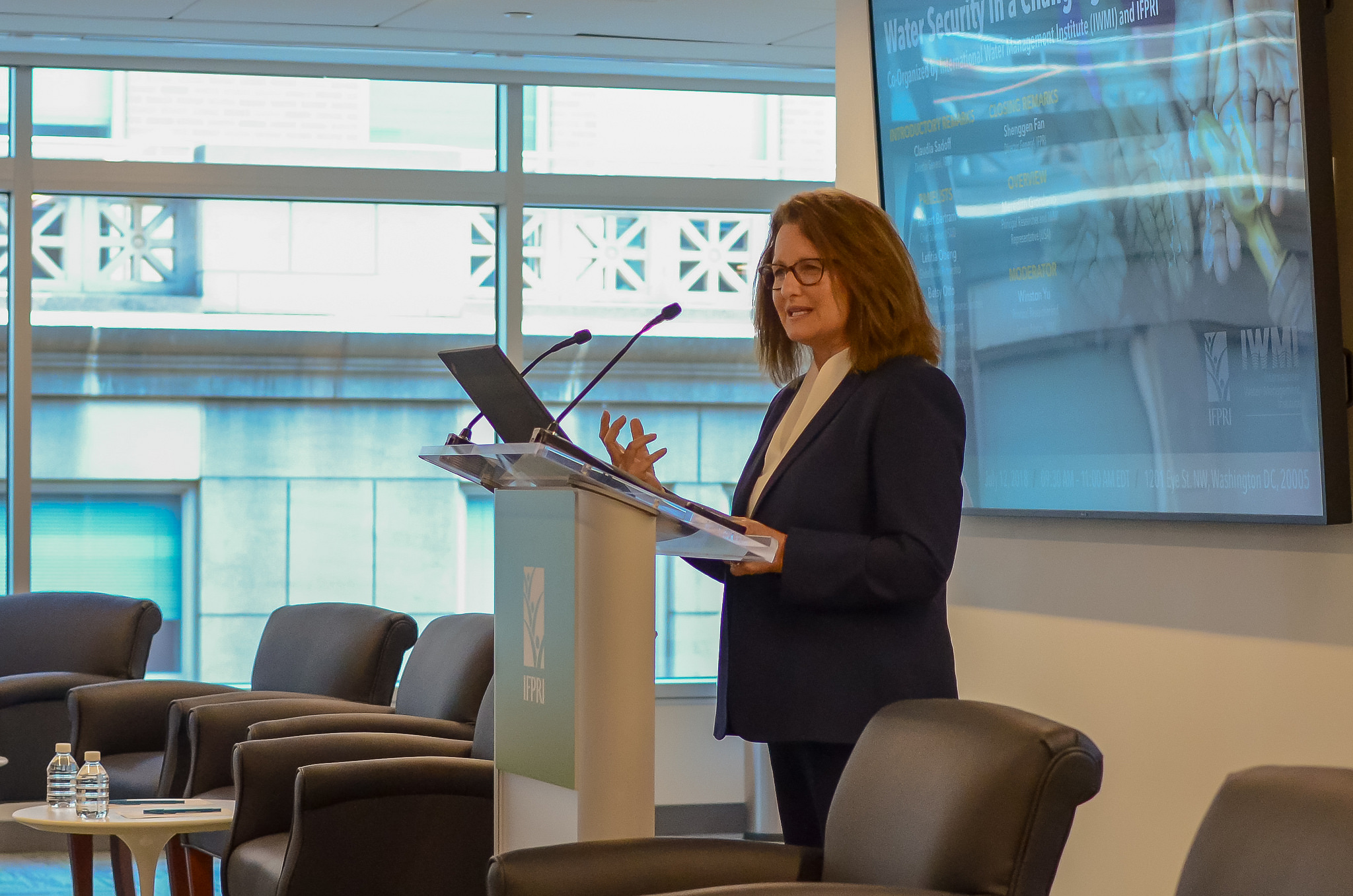 Promoting water security requires both increasing productivity to contend with scarcity and managing risks like flooding, drought, and contamination. At a July 12 seminar marking the opening of the International Water Management Institute's (IWMI) new U.S.-based office at IFPRI headquarters in Washington, D.C., panelists discussed how to meet these critical challenges.
The world is currently not on track to meet U.N. Sustainable Development Goal 6—"ensuring availability and sustainable management of water and sanitation for all"—said IWMI Director General Claudia Sadoff. A "paradigm shift" in water management is needed so that proactive approaches are taken to head off crises before they strike, she said. That will require more integration and cooperation across different sectors.