Policy seminar: How food businesses are coping with COVID-19
From
Published on

10.08.20

Impact Area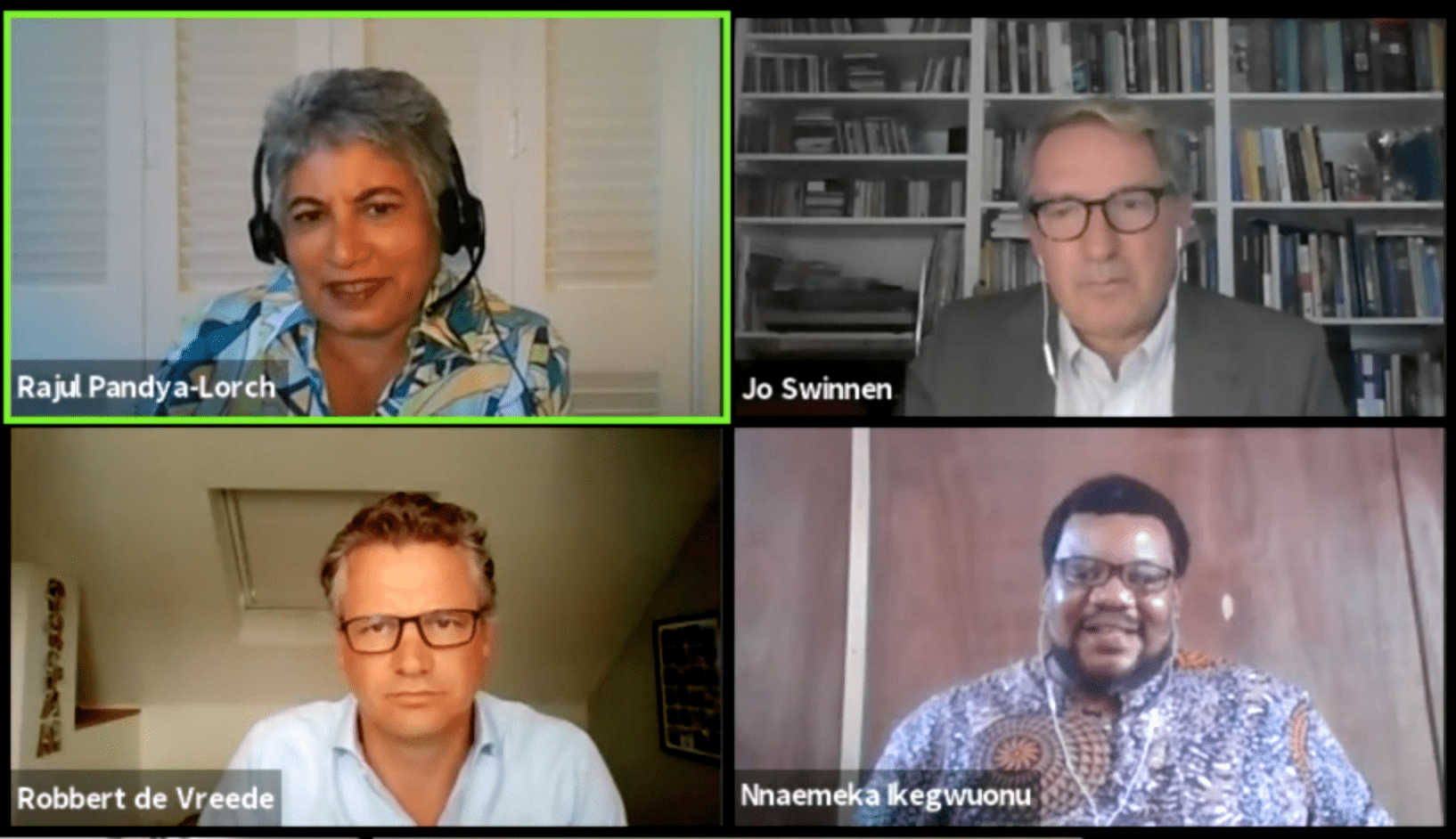 By Swati Malhotra
The COVID-19 pandemic has significantly impacted the world's economy, food systems, public health, and nutrition. There is growing concern that this global health crisis could morph into a food crisis, putting hundreds of millions of people at a risk of hunger. A June 30 IFPRI virtual event explored how food businesses are functioning during the pandemic and what might happen in its aftermath.
Food supply chains are principally composed of private businesses, which have been hit hard by the global recession triggered by the pandemic and control measures. "Everybody in the system is hurt," said IFPRI Director General Johan Swinnen. "On one hand, consumers are hurt because of loss in purchasing power and higher market prices, and on the other, farmers are suffering due to lower prices and local surpluses resulting in food waste."
Food supply chains have been disrupted in many developing countries where agriculture and food production are labor intensive and value chains are poorly integrated. But developed countries have also had supply chain problems, as fruits and vegetable producers have faced labor shortages during harvesting and processing, and meat processing plants have closed due to COVID-19 outbreaks among workers. Fostering entrepreneurship and innovation is central to building more resilient value chains.
In Nigeria, ColdHubs, a social enterprise that runs solar-powered storage and transportation facilities, is adjusting its operations to ensure small-scale farmers and traders can continue marketing their fruits and vegetables. As the government closed markets, Coldhubs moved its storage units closer to producing areas and created new sales points with social distancing rules. The cold chain helps to reduce food loss and waste and improve farmer incomes.
"COVID has exposed the inefficiency of food supply chains and brought it to the forefront," said Coldhubs CEO Nnaemeka Ikegwuonu, said, adding that the private sector, public sector, civil society, academia and international organizations interested in food must work together to address these problems. "The role of digital, e-commerce and infrastructure is significant in bringing them all together," he said.
The multinational consumer goods company Unilever faced its own set of pandemic challenges, according to its Executive Vice-President of Global Foods Robbert de Vreede. It shut down non-essential production facilities, reopening them only after ensuring adequate social distancing, hygiene, and worker health care could be maintained. Food production operations faced labor shortages caused in part by fears of contracting COVID-19, disruptions in transportation and logistics. Consumers hoarded some products and avoided others over fear of disease transmission.
Photo Credit: (Clockwise from top left) Rajul Pandya-Lorch and Johan Swinnen of IFPRI, Nnaemeka Ikegwuonu of ColdHubs, and Robbert de Vreede of Unilever discuss pandemic impacts on food supply chains.