Policy seminar: COVID-19 impacts on African agricultural trade and food security
From
Published on

30.09.20

Impact Area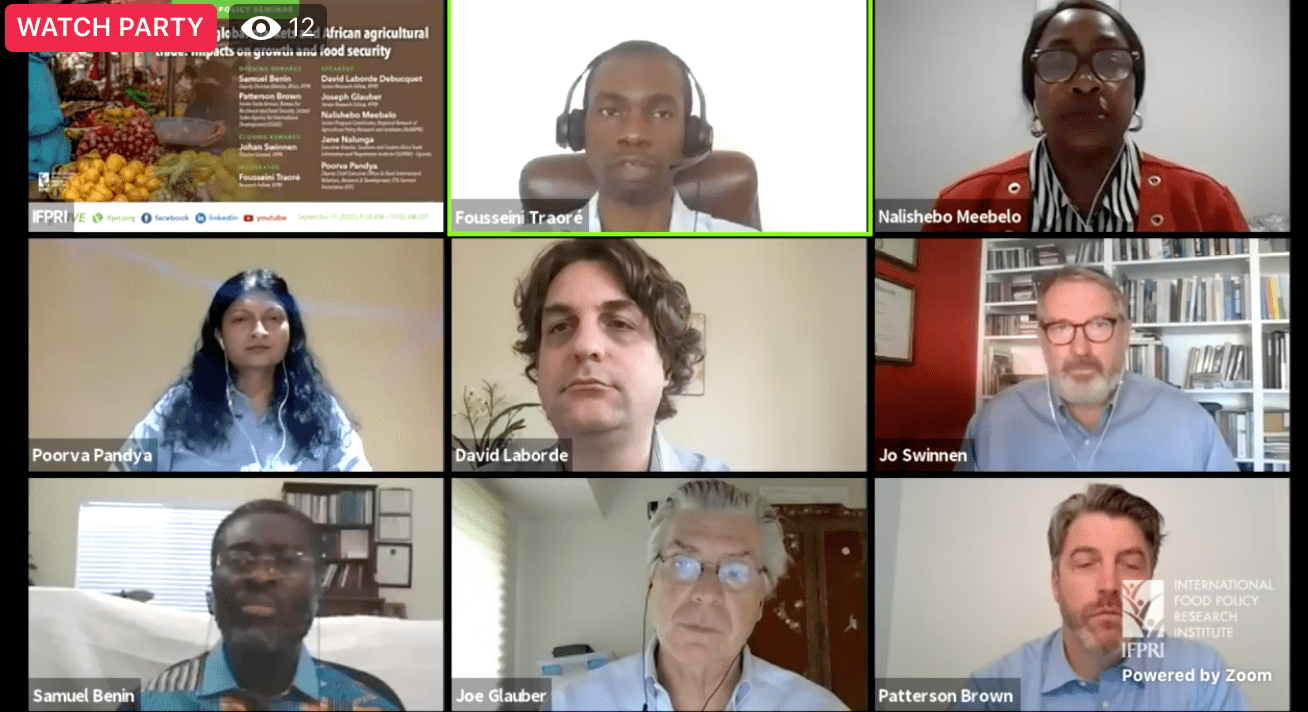 The COVID-19 pandemic has crippled a number of African agricultural exports, while dependency on food imports and lower purchasing power across much of the continent threaten to push millions more into food insecurity and poverty. A Sept. 17 IFPRI policy seminar, organized with the support of USAID, explored the interaction of the pandemic's macroeconomic and microeconomic effects, and how Africa must grapple with global and regional markets in order to recover economically.
Since the onset of the pandemic, USAID Senior Trade Advisor Patterson Brown said, his agency has turned to IFPRI to help track the impact of COVID-19 on markets and trade flows. "We knew this wasn't something to wait on, based on our experience of 2007-2008 food crisis … which showed us that important trade policy decisions would be happening in real time—and would require real-time information to guide better decisions."
Such information is all the more important because with COVID-19, Africa is fighting a crisis inside several crises, including the locust outbreak in East Africa, flooding in the Sahel and widespread conflict, said IFPRI Africa Division Deputy Director Samuel Benin.