Policy seminar: Can trade ensure food security and access to diverse and sustainable nutrition?
From
Published on

11.02.20

Impact Area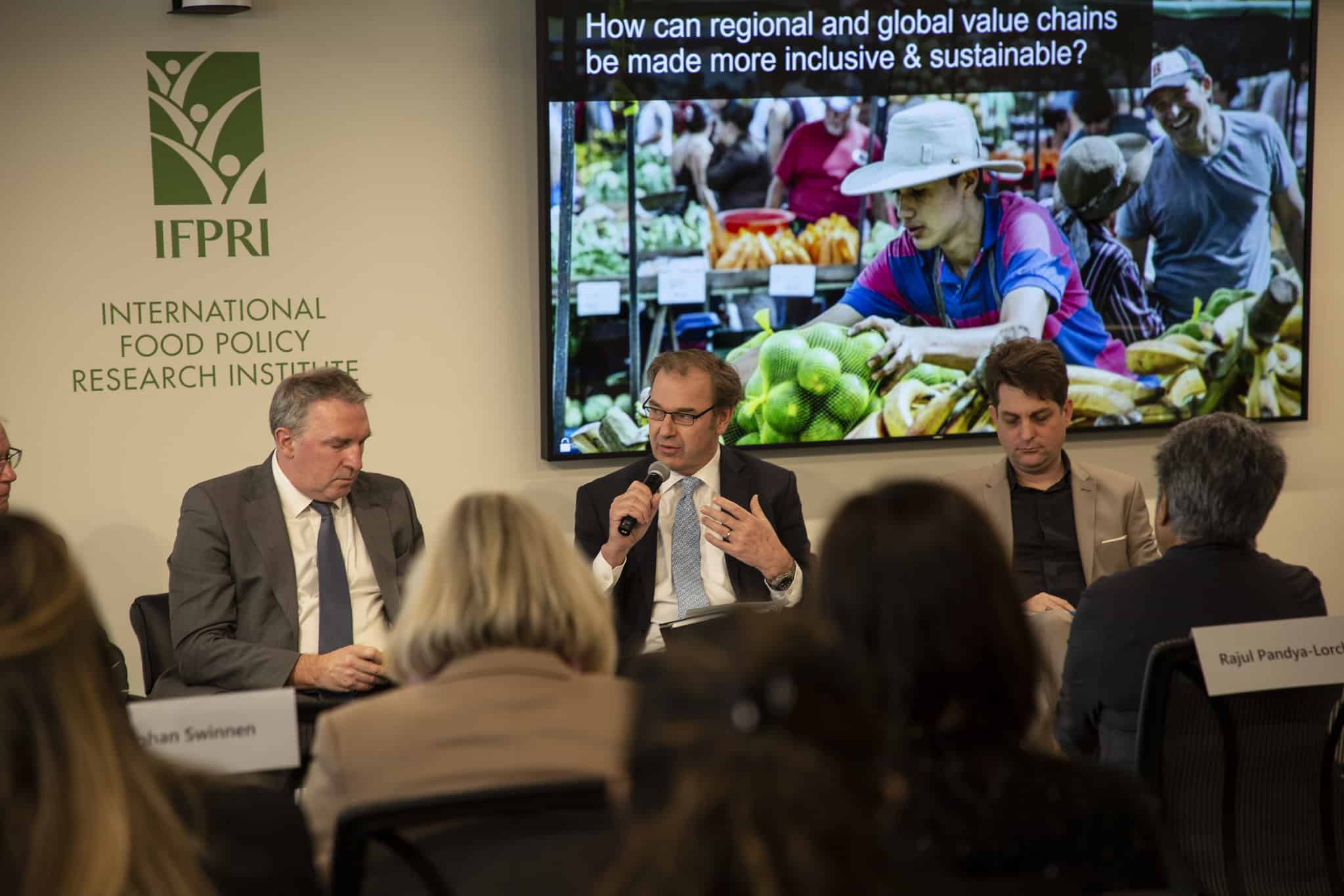 The global trade conflicts of the past couple of years have created uncertainty for agriculture, and building an inclusive, efficient, sustainable international trade system is more important than ever. A Jan. 30 IFPRI policy seminar—jointly organized with the German Embassy to the United States and moderated by IFPRI Senior Research Coordinator Valeria Piñeiro—explored insights into the challenges of promoting trade, food security, and nutrition from the 2020 Global Forum for Food and Agriculture (GFFA) event in Berlin two weeks earlier.
"GFFA is a unique international conference, and the world's largest gathering of agricultural ministers to discuss issues of vital and strategic importance for the future of agriculture," Friedrich Wacker, Director-General of the German Ministry of Food and Agriculture, said in a video message. The conference convened with 71 government ministers, 12 international organizations, and over 2,000 visitors from 110 countries from politics, science, civil society and private sector.
Photo credit: Lee Dixon/IFPRI