PlantVillage NuruAI app among key innovations supporting poor farmers to cope with climate change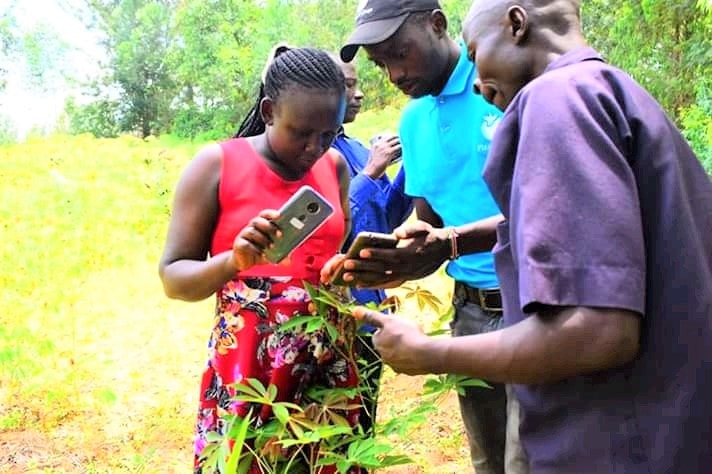 In his newly launched book, How to Avoid a Climate Disaster: The Solutions We Have and the Breakthroughs We Need," Bill Gates singled out CGIAR centers, which have been at the forefront of supporting the world to feed itself through research including developing improved higher-yielding varieties of important staples such as maize and rice, as doing work that is  "indispensable in creating new climate-smart crops and livestock for the world's poor farmers." In his book, Gates mentions some of the other innovations that CGIAR centers have developed to help smallholder farmers cope with the climate crisis. This includes a smartphone app that allows farmers to use the camera on their phones to identify specific pests and diseases attacking cassava, an important food and cash crop in Africa.
IITA, one of the CGIAR centers, has been addressing the threats posed by climate change to income and food security for smallholder farmers using a multi-pronged approach. This includes identifying and promoting crops that can build farmers' resilience to climate change, such as drought-tolerant varieties and crops.