PICAGL-supported NABANA cassava variety at the heart of the Luhwindja agricultural fair
From
Published on

23.09.22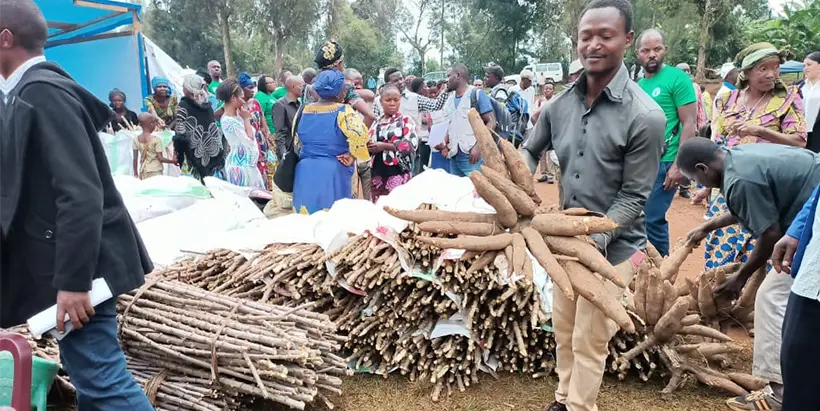 The IITA–CGIAR Projet Intégré des Grand Lacs (PICAGL) participated in the agricultural fair organized from 29 to 31 August in Luhwindja, Mwenga territory in South Kivu, by the Agro Pastoral Cooperative for the Self-Promotion of Women at the Base [la Coopérative Agro Pastorale à l'Autopromotion de la Femme à la base (CAPAFB)].
The fair, themed "Promotion and sale of improved products and seeds", aimed to popularize agricultural activities, technologies, and practices on a large scale.
The improved cassava variety NABANA, provided to farmers within the PICAGL framework, thanks to World Bank's financing through the DRC government, was the focal showcase of the fair by producer associations of Luhwindja. The exhibition also included value-added products derived from NABANA by the IITA Youth team.
The farmers from Luhwindja, through CAPAFB, have benefited from 30 thousand meters of cassava cuttings that can cover 12 to 15 hectares of field.