Peruvian producers are banking on cacao with the aroma of sustainability
From

CGIAR Initiative on Agroecology

Published on

07.07.23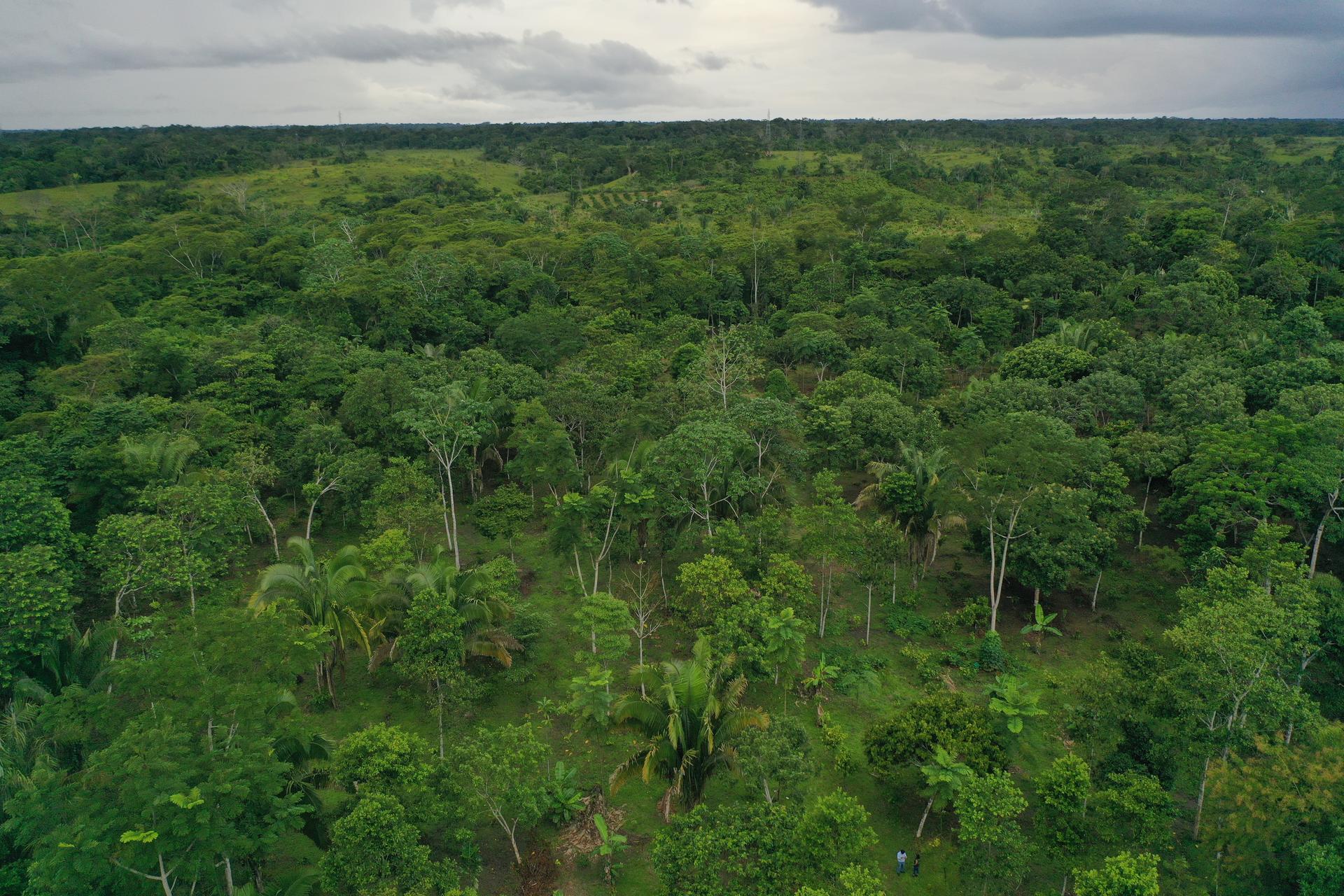 Author of this blog post: Elizabeth Ramirez (Alliance Bioversity-CIAT)
The Ucayali region has been one of the most affected by deforestation. According to a report by the Geobosques portal, 47,267 hectares of forest were lost in 2020, affecting more than 20,000 cacao producers in the region. To address this situation, the Alliance of Bioversity International and CIAT has been working on the implementation of urgent measures to stop deforestation and promote sustainable practices in the Ucayali region. Through the adoption of planting and harvesting approaches that promote the conscious use of natural resources, the promotion of agroforestry systems, and engagement with the private sector to encourage reforestation, they seek to mitigate the negative impacts brought about by agriculture in the Peruvian Amazon.
There are numerous practices related to this new form of agriculture, all of them aligned with the same objective: to reconcile with nature in an increasingly challenging agrifood context, through the efficient use of natural resources.
Since 2019, organic cacao cultivation has gained great popularity among producers in Peru, positioning the country as the second largest producer of organic cacao worldwide. One of the institutions that has worked with organic cocoa producers in the Ucayali region is the Colpa de Loros Cooperative. Since 2015, this cooperative has partnered with French chocolatier Kaoka, in which more than 500 producers benefit by exporting organic cocoa to France and implementing responsible farming on their farms.
The Alliance of Bioversity and CIAT has worked hand in hand with the Colpa de Loros cooperative and Kaoka on three projects, including the CGIAR Initiative on Agroecology, aimed at promoting sustainable production and the conservation of fauna and flora through practices that allow cacao production to continue without causing irreversible damage to nature.
"Joining efforts between Alliance projects that work with the same actors or territory can be a great opportunity to achieve a broader and more comprehensive impact," said Gabriela Wiederkehr-Guerra, Coordinator and Peru Focal Point of the CGIAR Agroecology initiative.
Cover photo: Agroforestry systems in the Ucayali region.