Strengthening partnerships in championing forest and tree conservation in the tropics 
From
Published on

21.03.23

Impact Area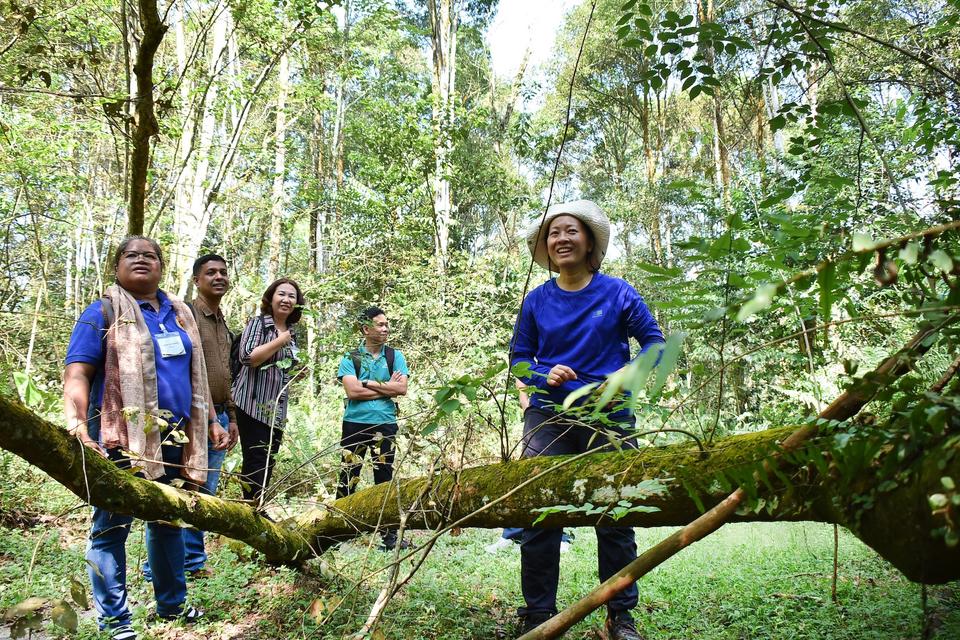 Tropical rainforests are home to rich flora and fauna essential to the function of ecosystem services and regulating climate. Recent trends on deforestation in the tropics indicate that almost a third of global deforestation happens in Southeast Asia driven by both anthropogenic and natural factors; this results in devastating shifts in biodiversity and carbon emissions among mostly developing nations.
In protecting forests from anthropogenic threats, it is vital for various actors in the forestry and other land use sectors to work together in a strategic partnership that enables knowledge sharing, shared responsibilities, and collective action to prevent further genetic diversity loss in the tropics.  At the Alliance of Bioversity International and CIAT, we have been working on taking action in conserving forest genetic resources through restoration and conservation while working closely with partners in Asia.
Monitoring and conserving genetic diversity of forests and trees, especially of wild species as outlined in the UN Convention of Biological Diversity's Kunming-Montreal Global Biodiversity Framework, does not only promote a healthy ecosystem but also makes the environment more resilient to climate and environmental changes. Integrating local communities in monitoring and conservation activities are key in supplying much needed tree seed and seedlings supply for restoration.
Now, a challenge awaits: how to conserve something that remains poorly understood? Of the astonishing diversity of tens of thousands of tropical and sub-tropical tree species, only a fraction have been analyzed for genetic diversity, while extensive forest loss, degradation, and environmental change continue to push species towards extinction, signifying a permanent loss of genetic diversity that underlie ecological processes.