Participatory Rangeland Management included in Baringo County's Integrated Development Plan: an important achievement for scaling readiness
From

CGIAR Initiative on Livestock and Climate

Published on

12.10.23

Impact Area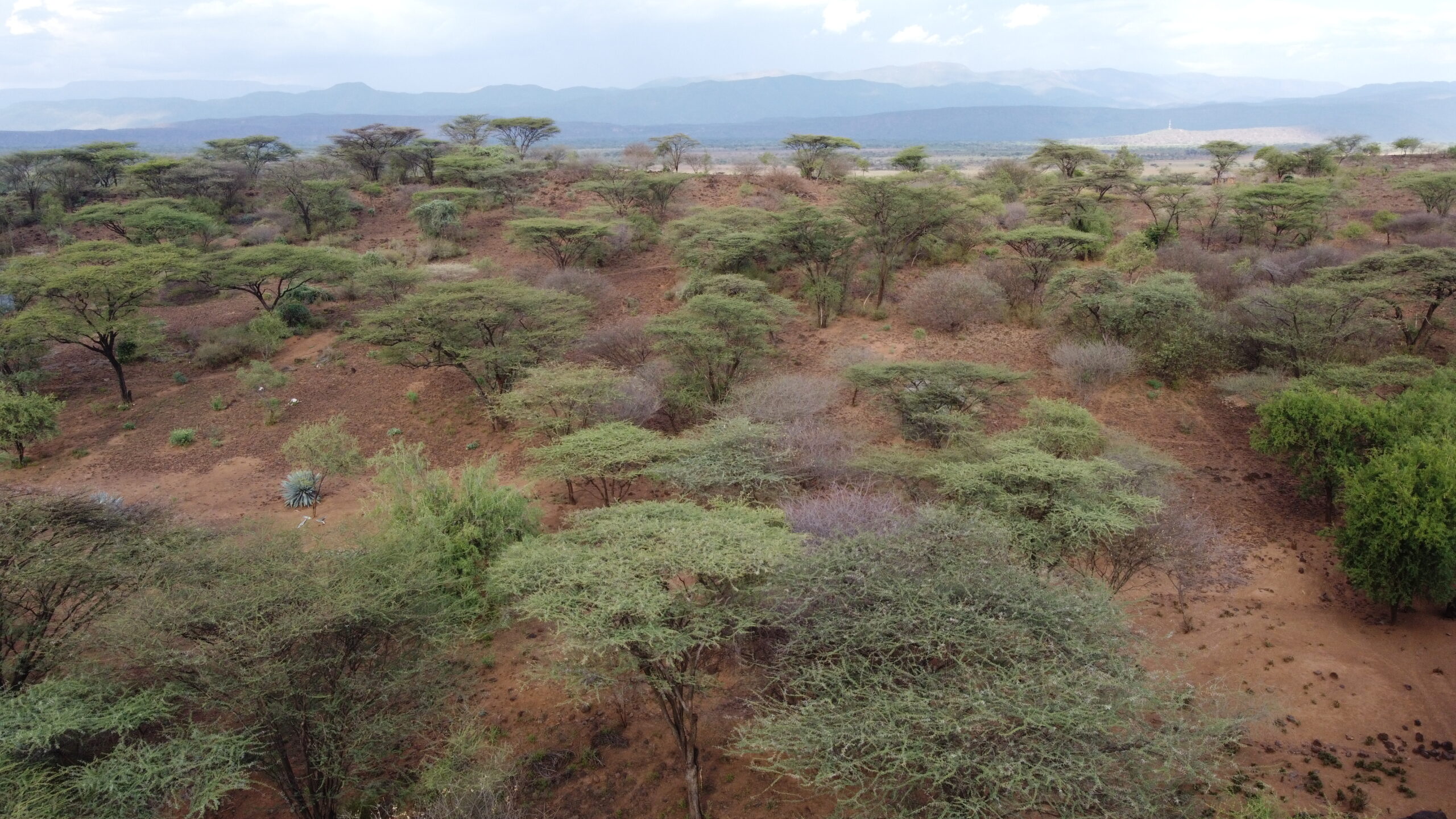 Participatory Rangeland Management (PRM) is a process that builds the capacities of communities to better govern and manage their lands in the face of climate change. It is step-by-step process that strengthens local management institutions and empowers women, supports communities to develop a rangeland management plan and then to implement it.  Originally developed in Ethiopia, PRM is being piloted in Kenya and Tanzania through the CGIAR Research Initiative on Livestock and Climate, which seeks to strengthen the approach and scale it.
In Kenya, the PRM piloting is taking place in Baringo County with ILRI working hand-in-hand with local NGO RECONCILE, the Baringo County government and communities in four sites totally around 85,000 hectares. Piloting was established under a bilateral project funded by the EU and supported by the International Land Coalition. The Livestock and Climate Initiative is now strengthening the PRM process and supporting the testing of innovative approaches to community animal breeding and gender transformation whilst working with communities to test different rangeland restoration techniques.
 At the same time, ILRI and RECONCILE have been working with the County government to garner support for the approach within County development planning and beyond. In early 2023, this work was rewarded with the inclusion of PRM in the 2023-2027 Baringo County Integrated Development Plan (CIDP).
As Baringo County turns 10 years old this year, the updated CIDP outlines the County's development aspirations as well as the key steps required to achieve them. Among Baringo County's greatest challenges are unsustainable land use and declining rangeland health, spurred on by climate change, drought and resource-based conflict. To overcome these challenges, the new CIDP includes the adoption, application and upscaling of PRM as a fundamental component of the County's development planning moving forward  including helping conservancies in Baringo County better protect their valuable plant and animal species.  
The 'adoption and application of PRM both as a concept and approach' is critical to helping the county rehabilitate degraded rangelands and wetlands as well as better manage invasive species (CIDP, Baringo County 2023).
As such, PRM is expected to play a crucial role in the rangeland management and restoration processes of Baringo County moving forward. As a first step to consider its scaling to other parts of the County the Livestock and Climate Initiative will support a multi-stakeholder Innovation Package Scaling Readiness workshop at the end of June to discuss opportunities, challenges and bottlenecks to scaling and define a way forward. This is in line with the CGIAR's guidance on innovation package and scaling processes for all the CGIAR initiatives, with the Livestock and Climate Initiative being one of a few initiatives fast-tracking the process.
Banner photo: PRM has been implemented in Koitegan Forest, Baringo County, Kenya improving the protection and management of the forest and livelihood opportunities of communities. Photo credit: ILRI/Marco Buemi.
Story by Elliot Carleton and Fiona Flintan