Participants call experience sharing and on-farm training an "eye-opener"
From
Published on

07.11.19

Impact Area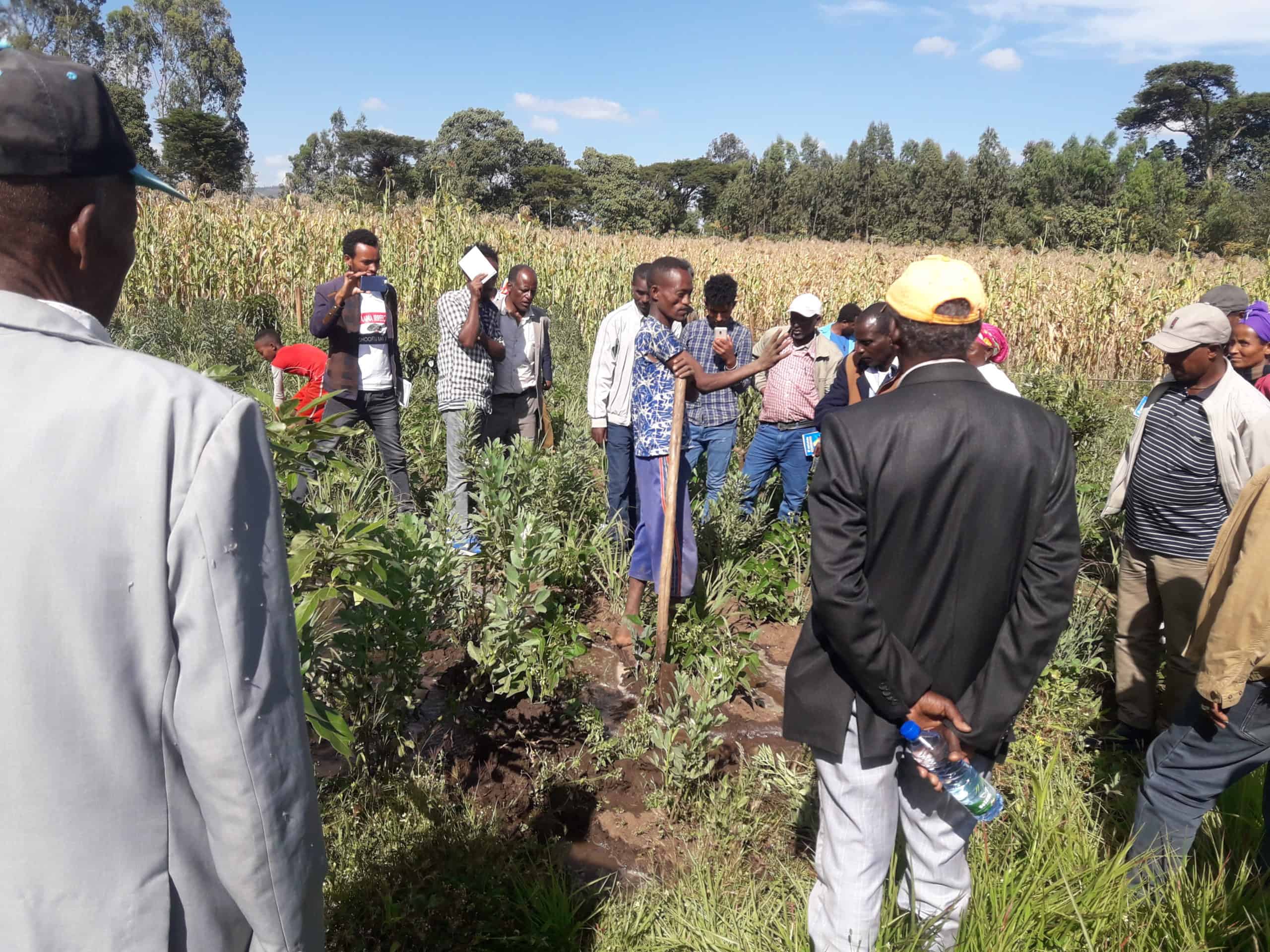 Tesfaye Degaga, 54, is a farmer who lives near Meki, a town located in the Great Rift Valley of Ethiopia. He began planting fruit trees about 15 years ago, and so far, has covered about one hectare of his farmland with these trees.
"I love trees. When I first made the decision to plant them, my goal was to create a cooler environment around the house, as temperatures in this area are very high. I began with eucalyptus species. However, it later dawned on me that planting fruit trees would be more beneficial because they produce fruits that can be eaten. I immediately uprooted the eucalyptus, and without any professional help, planted a few fruit trees – avocado and mango. All this happened more than a decade ago. As time went by, I planted more including guava, orange, pear, banana and papaya. Today, my wife sells fruits in Meki town every week. This has provided us with a steady source of income," he explained.
Degaga was among 30 participants of an experience sharing and on-farm fruit tree management training organized by ICRAF-Ethiopia from 16-18 October 2019 as part of the Agro-biodiversity and Land Restoration for Food Security and Nutrition in Eastern Africa (Ag-Bio) Project.