Out of the classroom and into the field
From
Published on

23.04.20

Impact Area
Funders

EU Commission, Food and Agriculture Organization of the United Nations, Germany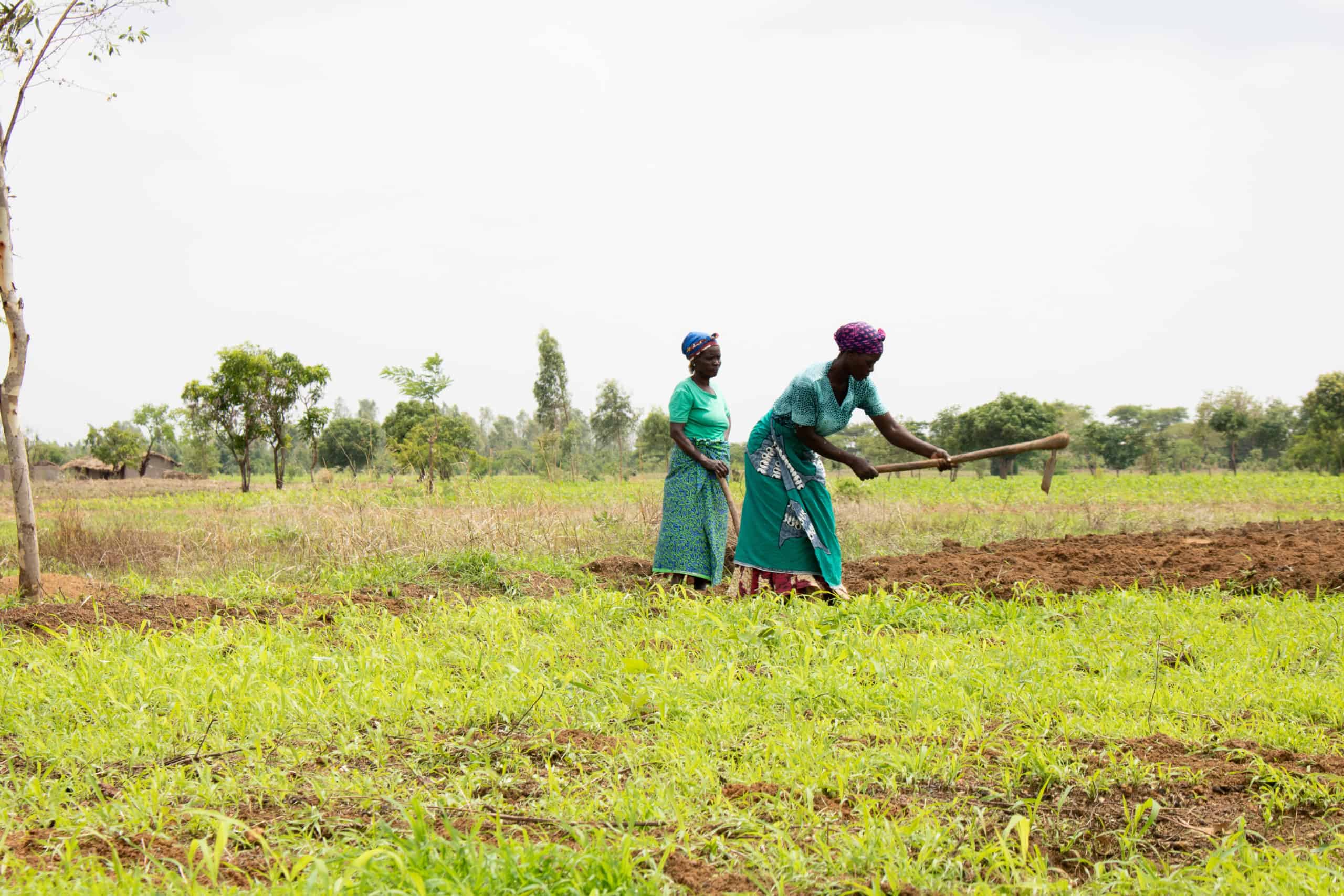 When farmers in rural Kasungu, Malawi, are asked to list some of the challenges they face, much of what they say is to be expected. Crop pests, climate change, low soil fertility, and lack of improved seed and purchasing power — these are faced by smallholders across districts and the country as a whole.
But there is one surprising response. "Sometimes it's difficult to get feedback from research centers on what does and doesn't work," says Maxwell Phiri.
Capacity building and knowledge transfer are key elements of agricultural development work, but there is often a gap between research, outreach and extension to farmers. New techniques and crop varieties tested at experimental stations can take a while to reach rural communities, who want solutions to the challenges they are facing in real time.
"But now it's easier for us because the research is being done here." Phiri points to the farmer field school in Msambafumu, a few hectares of communal land where 23 smallholders from the surrounding area meet regularly to learn about new technologies and farming techniques.
At the school they have been able to learn first-hand about improved and new agricultural practices and technologies. Following an introduction to climate-smart agriculture practices, they have moved on to agroforestry, learning about the benefits of intercropping drought-tolerant maize with pigeon peas and fruit trees. "We've even started practicing climate-smart agriculture in our own fields and planting agroforestry trees," says Ntendeleza Mwale, a member of the field school in Msambafumu and chair of a network of 17 schools in the district. "Now everybody is growing fruit trees at home."