Optimizing fertilizer use to improve rice production in Indonesia, explored by IRRI and Indonesian Ministry of Agriculture
From
Published on

27.09.23

Impact Area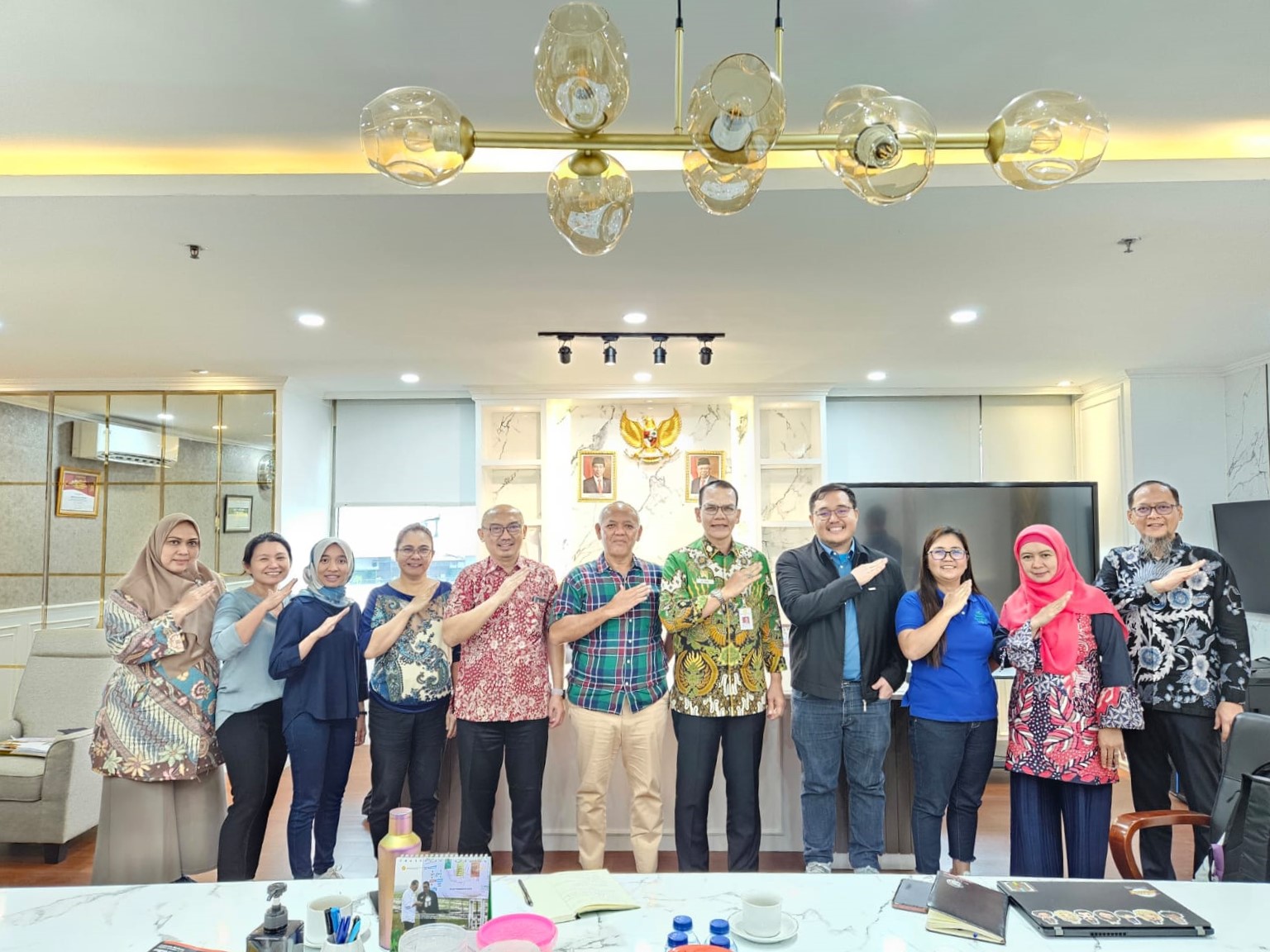 (BOGOR, Indonesia, 19 September) – The International Rice Research Institute (IRRI) is committed to optimizing the use of fertilizer in rice production through the Rice Crop Manager (RCM) Indonesia platform, locally known as Layanan Konsultasi Padi (LKP). Last week, the RCM Indonesia Project team members from IRRI HQ and IRRI Indonesia had the opportunity to meet with two key figures in fertilizer regulation from the Indonesian Ministry of Agriculture: the Director General of Agricultural Infrastructure and Facilities and the Director of Fertilizers and Pesticides, namely Ir. Ali Jamil MP., Ph.D, and Ir. Tommy Nugraha, MM.
IRRI and the Indonesian Ministry of Agriculture discussed the subsidized fertilizer program in Indonesia and explored ways to collaborate on the program. One of the crucial points discussed in the meeting was the methodology for determining the subsidized fertilizer dosage.
Ir. Tommy Nugraha, MM, stated "Currently, this dosage is calculated based on the size of farmers' land and recommendations from the Standard Testing Center for Soil and Fertilizer Instruments."
LKP provides field-specific nutrient management recommendations adapted from the principles and algorithms of the Site-Specific Nutrient Management approach developed by IRRI and partners across Asia. RCM recommendations calculate fertilizer rates based on a target yield adjusted for historical yield reported by farmers.
Ir. Tommy Nugraha, MM, also mentioned the challenges encountered in the program implementation, stating, "Although the land size is verified by extension workers and farmer groups, not the entire land is planted with commodities that qualify for subsidized fertilizer, so the subsidized fertilizer is applied to non-subsidized crops."
IRRI proposed conducting a study concerning how LKP can enhance the subsidized fertilizer program. Ir. Ali Jamil MP., Ph.D., welcomes the study and further notes, "I agree. We need that (platform) actually, because it is difficult to decide in…