Opening the door to commercial fodder production
From
Published on

17.11.22

Impact Area
Funders

Germany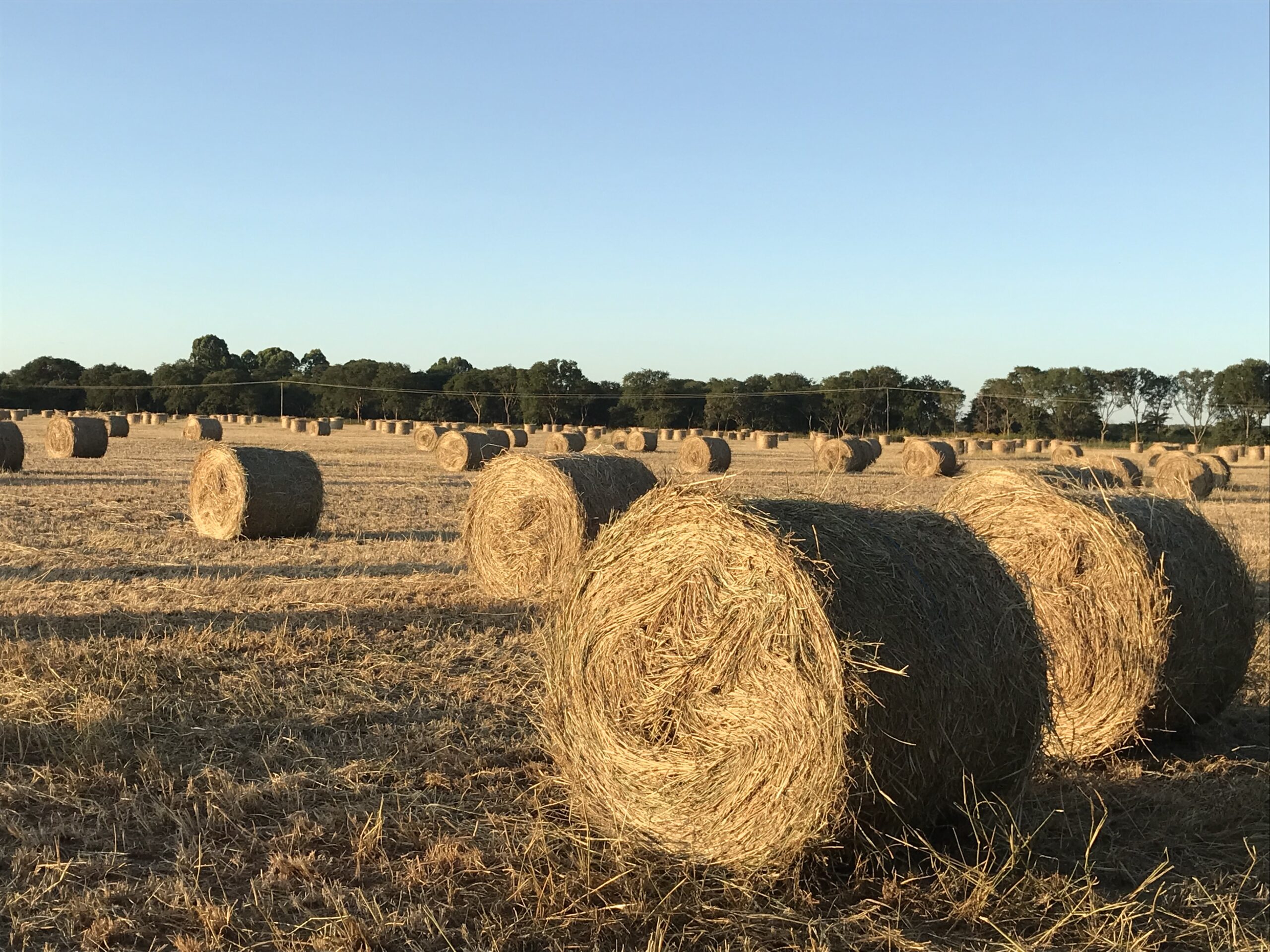 The paired challenges of population growth and climate change have put smallholder farmers in Zambia in a squeeze. In the Southern Province, the center of agricultural production for the nation, smallholder dairy farmers struggle to increase their production of fodder to commercially viable levels in the face of a long dry season that climate change is intensifying.
Smallholder farmers looking to support their families, enhance the local food supply, and sustain economic growth in their areas are at a distinct disadvantage because agriculture in Zambia is dominated by massive commercial operations with plentiful capital, large tracts of land, and expensive machinery, with most of their output marked for export.
The International Maize and Wheat Improvement Center (CIMMYT) is partnering with the German development agency Deutsche Gesellschaft für Internationale Zusammenarbeit (GIZ) and the University of Hohenheim to identify key barriers and sustainable pathways to smallholder farmer success through a mechanization working group. This work is being carried out through the global initiative One World No Hunger, which launched Green Innovation Centers for the Agriculture and Food Sector (GIC) in 15 member countries in 2014.
"Mechanization is a critical aspect of responding to these problems and the core business of the GIC is to develop knowledge," said Chimuka Mulowa, a GIC cooperative development advisor based in Choma, Zambia. "Our efforts provide training to smallholder farmers with a focus on adaptive mechanization as a critical ingredient in a holistic approach. Projects in the past have purchased equipment, but we integrate knowledge with existing infrastructure."

In Zambia, the GIC works with 22 cooperatives to reach 10,000 small-scale farmers with training sessions on fencing land to grow grass, climate smart breeding, irrigation, and more. The GIC has reached their training goal, but implementation of new practices has been more difficult, with only about half the farmers adopting what they have learned so far.
To better understand the challenges smallholder farmers face in Zambia, Mulowa and the GIC partnered with researcher Vuyo Maphango, who was completing his master's degree in agricultural economics at the University of Hohenheim under the supervision of Lennart Woltering, a senior scientist at CIMMYT. Woltering developed a tool called Scaling Scan which analyzes barriers to growth for successful innovations in the pilot stage and brings focus to key ingredients for expansion.
Mulowa and Maphango used Scaling Scan to assess the progress of the GIC efforts in Zambia. As they expected, for smallholder farmers trying to get into commercial fodder production, financing was a challenge. At $35,000 USD for a machinery like hay balers used once per year, it can take a farmer up to a decade to recoup such an investment. But Scaling Scan also identified surprising challenges, such as a lack of collaboration and uneven dissemination of knowledge and skills.

"There was a lot of progress coming out of the Scaling Scan process," Maphango said. "Growing the cooperatives of farmers is a critical GIC focus now, and this helps with the finance issues as well. Where farmers can't afford to buy or develop high-quality seed, they can come together, share which seeds are working best for them, and help each other adopt best practices. Staying close as a cooperative also gives farmers stronger bargaining power with the ability to pool together finances."
More affordable equipment will also help. Smaller, less expensive choppers and chuff cutters ($1500-2000 USD) are already available for silage production, but there is not a well-established tradition of employing silage production in Zambia, and farmers there have struggled to adopt it. Similar machines are making their way onto the market for fodder production and will require farmers to develop a new set of technical skills.
Mulowa and Maphango are also rethinking approaches to training. As an incentive, non-government organizations (NGOs) often pay participants for their time when they attend training sessions, but government ministries can't sustain this practice beyond the end of a project due to lack of funding. For a deeper level of skill and knowledge development, GIC wants to help farmers see the benefit of training as providing its own incentive–continuing professional education will pay off, both in terms of better agricultural and business practices, and better financial outcomes. The key to this transition is results. When farmers see their yield improving because of skills and practices they developed in training, they will be hungry for more.
Success, for Zambian smallholders, is a door that is opening slowly but surely. "Early adopters are making progress," Maphango said. "Some are growing their own grass, others are fencing their land and developing irrigation." As these practices take root, and farmers share victories with cooperative members; the value of ongoing training becomes clear, and the door may open further for others to walk through.
Cover photo: Hay bales on a commercial farm, Chisamba, Central Province, Zambia. (Photo: Vuyo Maphango)