Old knowledge, new techniques – working together to rehabilitate degraded farmland
From
Published on

03.06.21

Impact Area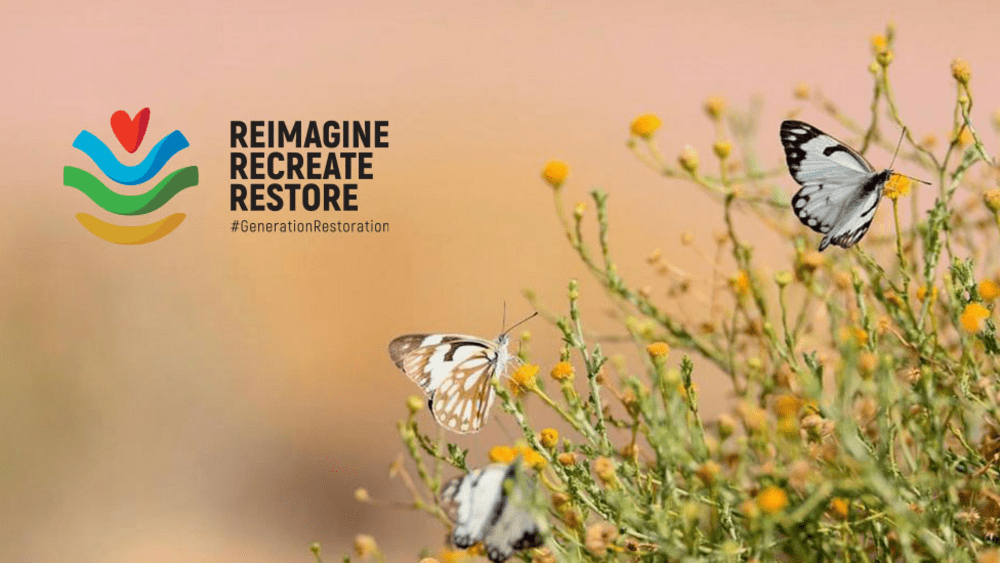 For World Environment Day, Mira Haddad, ICARDA's Associate Researcher in Spatio-temporal Assessment and Rangeland Rehabilitation, joined the WOCAT/UN "Restoring Life to the Land" webinar to discuss ways to combat global desertification, and talk about ICARDA's work with Bedouin communities to rehabilitate severely degraded rangelands in Jordan.
During the webinar, Mira explained how in just five years, ICARDA -alongside the farming communities- has rehabilitated degraded rangelands by reintroducing water catchment systems, indigenous fodder and high yield barley to Jordan's rangelands, using Sustainable Land Management techniques that merge cutting edge research with traditional approaches and local knowledge.
Sustainable Land Management (SLM) methods for global rangelands
Rangelands cover 90% of the landmass of Jordan, a country battling with crippling water scarcity. Decades of overgrazing and unsustainable agricultural practices, in a backdrop of intensifying climate change, have turned once productive rangelands into vast expanses of barren land.
ICARDA's intervention is focusing on the central Badia region, an area where the depleted ecosystem is no longer capable of providing sufficient food and feed to semi-nomadic Bedouin communities and their livestock.
Crucially, the ICARDA research and innovations deployed on these rangelands is aimed to be scalable across global dry areas with the same challenges.
"Bedouin communities get most of their income from their livestock" says Mira. "This is why we needed to urgently restore rangelands' ecosystem services, to produce fodder and crops again,"
For this watershed intervention, which started in 2016 in collaboration with Jordan's National Agricultural Research Center and local agropastoralists, Mira and her team devised three Sustainable Land Management technologies: Mechanized micro water harvesting, Gully plugs and Marab technology.
"We just added these technologies to
WOCAT's extensive database
of over 1500 Sustainable Land Management methods, a good milestone,"
Mira points out
ICARDA would like to acknowledge the donors and partners who made this work possible: The United States Forest Service (USFS), Utrecht University, the United Nations Convention to Combat Desertification, the World Overview of Conservation Approaches and Technologies(WOCAT), the Jordanian National Agricultural Research Center (NARC), and the Watershed and Development Initiative (WADI).