Nigerian government grants internet and community radio licenses to IITA
From
Published on

22.11.21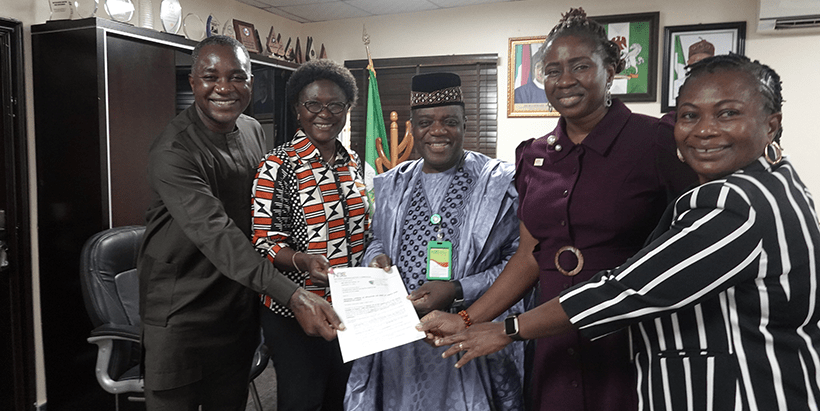 The Federal Government of Nigeria has approved two radio licenses for IITA—an Internet radio license and a community radio broadcast license for Radio IITA in the past three months.
The National Broadcasting Commission (NBC) disclosed the approval of the community radio license in a press release from the NBC Director-General Balarabe Shehu Ilelah. Radio IITA received the license to operate at a License Accreditation Ceremony held in the NBC Board Room in Abuja on 4 October.
IITA was among several operators that received 159 radio and television licenses as approved by President Muhammadu Buhari of Nigeria. The license allows Radio IITA to broadcast locally from Ibadan, up to 2.5-kilowatt coverage.