Nicoline de Haan appointed as Director of the CGIAR GENDER Platform
From
Published on

08.07.20

Impact Area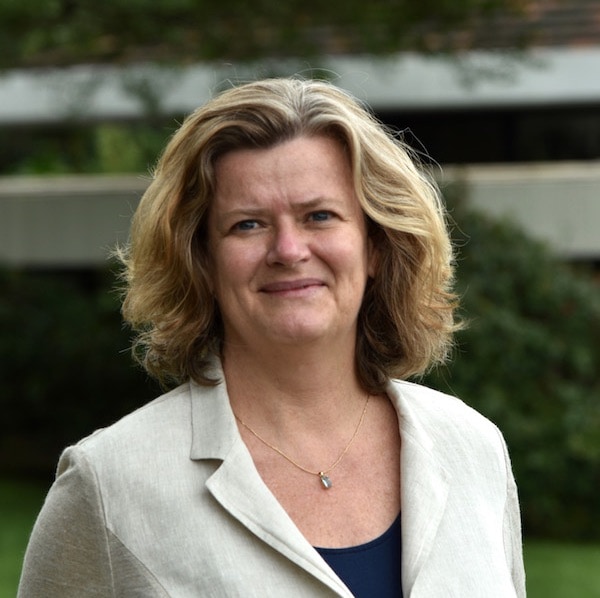 Dr Nicoline de Haan has been appointed as the Director of the CGIAR GENDER Platform, as announced by Iain Wright, Chair of the GENDER Platform Interim Management Committee and Deputy Director General of the International Livestock Research Institute (ILRI).
De Haan steps into the role as GENDER Director following three years as Gender Research Leader at ILRI in Nairobi, Kenya. At ILRI, she has advanced understanding of how addressing gender inequalities in livestock systems can improve food and nutrition security as well as boost economic development.
"During her time with ILRI, Nicoline has added to her track record of spurring scientists and partners in the livestock sector to recognize that gender is part and parcel of livestock development," said Wright. "I look forward to seeing Nicoline and her team take CGIAR gender research to new heights."
The CGIAR GENDER Platform is designed to transform the way gender research is done, both within and beyond CGIAR, to achieve greater gender equality and better lives for smallholder farmers. The Platform is currently undertaking the important work of defining its research agenda, in collaboration with a wide range of partners.
These efforts take shape during a time of intense pressure on rural women, who not only struggle to produce enough, and good enough, food in the face of climate change, but who also stand to bear the brunt of impacts if and when the COVID-19 pandemic becomes a hunger crisis.
"We realize that we're facing big challenges, but because GENDER builds on CGIAR's wealth of evidence and expertise, we are also uniquely placed to gather the best evidence and inform the practices and policies of national, regional and global actors," said de Haan. "Our goal is to synthesize insights and amplify results of the world-class gender research conducted across CGIAR, and spearhead engagement with partners to achieve real results for smallholder women and men."
Prior to joining ILRI, de Haan set up and led the gender program for the CGIAR Research Program on Water, Land and Ecosystem (WLE), led by the International Water Management Institute (IWMI), examining the implications of inequity in access and control over natural resources, and finding options to ensure inclusive benefit sharing. In her previous position at the UN Food and Agriculture Organization (FAO), her focus was on reducing the impact of animal diseases on the livelihoods of smallholders, especially women impacted by avian influenza.
De Haan has more than 20 years of experience in gender, rural livelihoods, agriculture and natural resource management. She has a master's degree in development sociology from Wageningen Agricultural University in the Netherlands, and a PhD in rural sociology from University of Missouri, Columbia, USA.
The post Nicoline de Haan appointed as Director of the CGIAR GENDER Platform appeared first on CGIAR Gender.