NEXUS solutions are central to climate resilience: Key messages and highlights from COP27
From

CGIAR Initiative on NEXUS Gains

Published on

24.11.22

Impact Area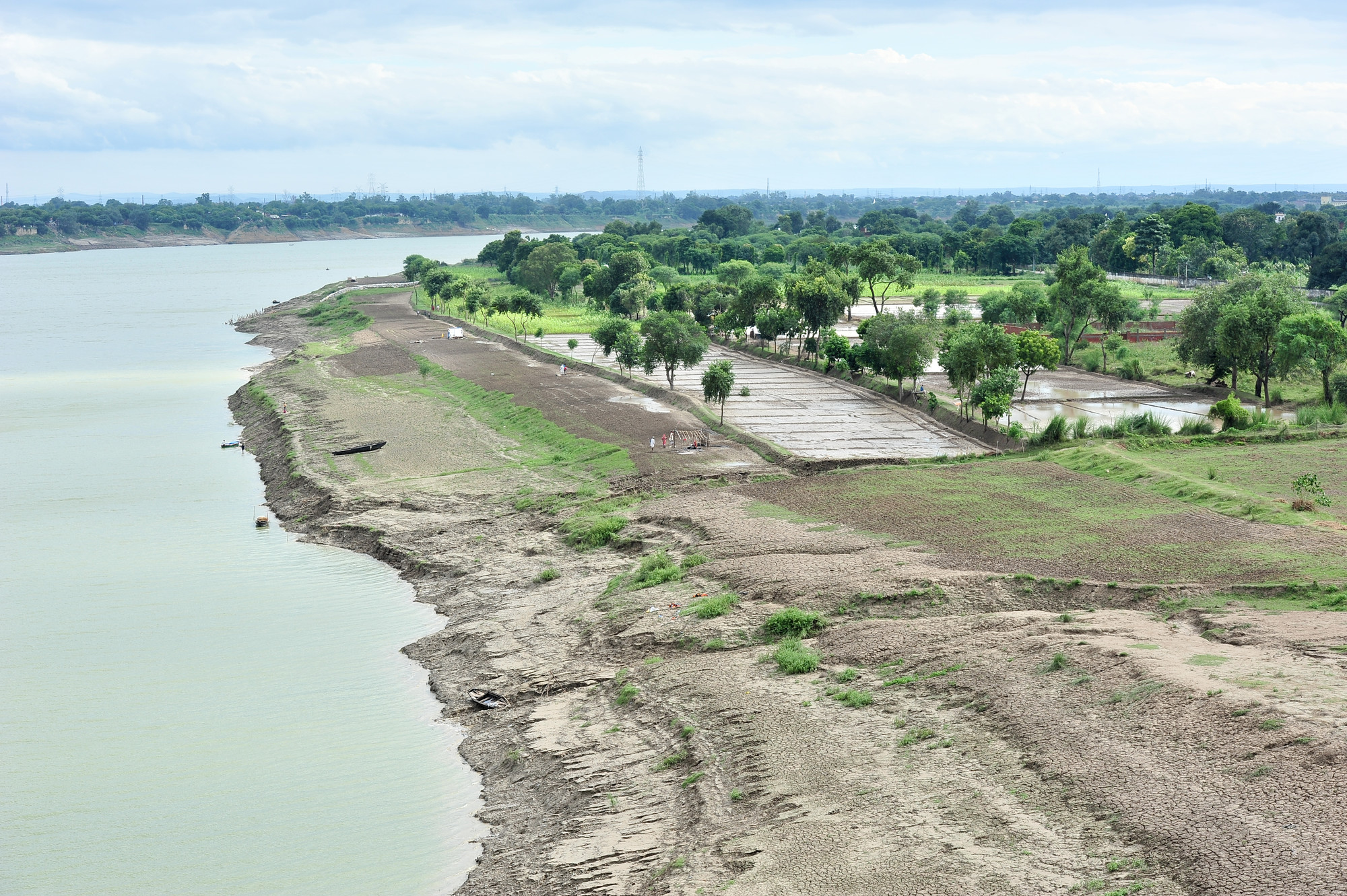 By Claudia Ringler, Mohsin Hafeez and Santosh Nepal
Now that the United Nations Climate Change Conference (COP27) has drawn to a close, the NEXUS Gains Initiative can look back over a productive 12 days in Sharm El-Sheikh. Across nine events and five pavilions, a diverse range of presenters and panellists made the case for more inclusive, sustainable and effective governance of the water–energy–food–environment nexus to address the growing climate emergency. Here you can discover some of NEXUS Gains' highlights and key messages from COP27.
Water resilience high on the agenda
With the devastating costs of the 2022 Pakistan floods still accumulating, the needs for water security and flood resilience loomed large over many discussions. Dr Mohsin Hafeez, Pakistan Country Representative for the International Water Management Institute (IWMI) and NEXUS Gains Basin Coordinator for the Indus, was upfront about the challenges. "In the context of Pakistan, climate change is water change," he told those at the November 10 high-level session, 'Reflections from the ground: opportunities for upscaling preparedness to future climate shocks and extreme events.'
His comments were supported by H.E. Sherry Rehman, Pakistan's Minister of Climate Change, who spoke of the "climate fury unleashed on unprepared communities" in her country. In response, H.E. Professor Hani Sewilam, Minister of Water Resources and Irrigation for Egypt, reiterated the importance of combining water and climate solutions. "I have a big problem with any climate change agreement that does not include water," he told attendees. "Water should be at the heart of climate change. There is no other consideration without water."
Agri-food challenges require urgent action
Global food shortages and price spikes formed the backdrop to several events. On November 14, a session on 'NEXUS solutions for climate-resilient water, energy, food and environment security' focused on nexus approaches to agri-food systems. Julia Weatherhogg, of the Climate Resilient Food Systems Alliance, cited NEXUS Gains as "an initiative bringing a systemic approach to water, energy, food and the environment." She explained how NEXUS Gains "brings technology and planning to farmers and smallholders, allowing them to not only see what energy sources are available to them, but what the impact of these energy sources will be on the climate and their resources."
Participants also heard from H.E. Seleshi Bekele, Ambassador Extraordinary and Plenipotentiary of Ethiopia to the USA, who spoke of the ongoing droughts and fuel shortages in the Horn of Africa. "Addressing and ultimately preventing such crises is a complex global challenge and requires a systems approach that jointly considers water, energy, food and the environment," he said. "We are grateful to the CGIAR NEXUS Gains Initiative for helping us analyse the benefits of new energy technology for food and water security and the livelihoods of poor rural women and men. This will not be the last food and water crisis that we will experience, but let us all use systems analysis and nexus thinking to make sure we are better prepared for the next crisis."
Complex challenges require integrated solutions
Other COP27 events allowed NEXUS Gains to explore some of the solutions to climate-related problems in greater detail. On November 17, Dr Santosh Nepal of IWMI Nepal moderated an event on the role of solar irrigation to address global food, nutrition and fuel crises. "Solar irrigation has emerged as a very viable, cost-effective alternative to diesel pumps in many areas of the Global South," explained Santosh. "NEXUS Gains is working to unlock sustainable solar irrigation in South Asia and sub-Saharan Africa, and to promote South–South learning between the two regions." The session also included two panel discussions which highlighted potentials and constraints of solar irrigation use and expansion in Africa and Asia and enabling conditions, tools and policies for sustainability and equity.
Dr Claudia Ringler, co-lead of NEXUS Gains and Deputy Division Director of the International Food Policy Research Institute's Environment and Production Technology Division, spoke about the role that indigenous and traditional knowledge can play in nexus solutions. "At CGIAR, we don't believe in a dichotomy between traditional and non-traditional knowledge," she said. "All forms of knowledge have to be brought together to deal with the crises we're facing." Claudia also pointed out that indigenous communities often ask for new innovations and approaches to bolster their resilience. "In northern Kenya, for example, traditional water management is unable to deal with the ongoing drought," said Claudia. "So we're working with these communities to introduce solar pumps and groundwater governance, which was lacking from their traditional governance approaches."
A common feature of all the events in which NEXUS Gains participated at COP27 was the recognition of the scale and complexity of the challenges facing the water–energy–food–environment nexus. Presenters and panellists from around the world repeatedly emphasized the urgent need for integrated nexus solutions that identify positive synergies and manage trade-offs. NEXUS Gains is working to implement such solutions, and looks forward to working with the current Egypt Presidency as well as the upcoming UAE presidency and to reporting on progress at COP28.
For a full list of COP27 events that NEXUS Gains participated in, view the event page.
---
Claudia Ringler is Deputy Director of Environment and Production Technology Division, International Food Policy Research Institute (IFRPI), and NEXUS Gains Co-Lead; Mohsin Hafeez is Country Representative – Pakistan, Regional Representative – Central Asia, International Water Management Institute (IWMI); and Santosh Nepal is Researcher – Water Resources and Climate Change, IWMI.
Header image: Agriculture on the banks of the Ganges river at Varanasi, India. Photo by Neil Palmer/IWMI.