New ways to engage farmers through social entrepreneurs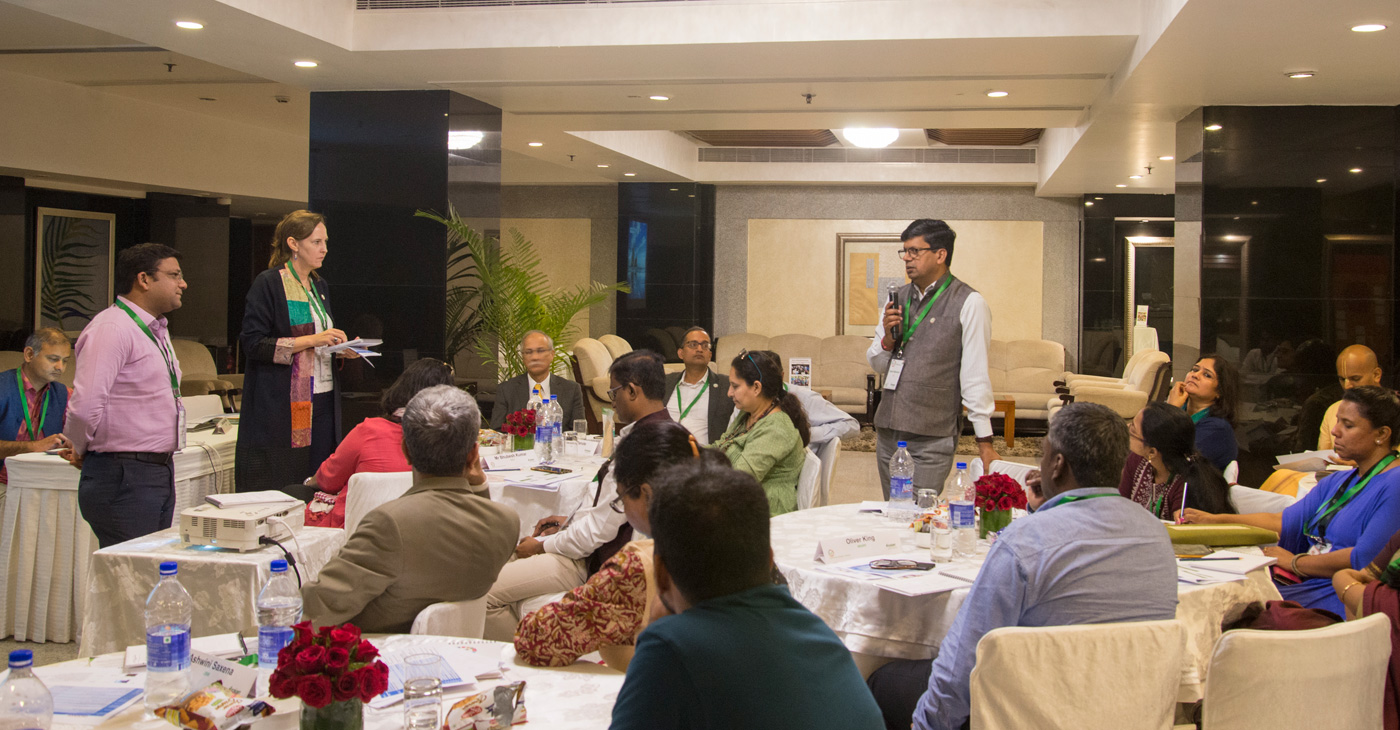 A new initiative has begun to better support value chains where farmers' welfare is one key component, through the creation of social entrepreneur clusters. Social entrepreneurs are helping change the food system by taking a triple bottom line approach which involves caring about farmer welfare as well as the environment and ensuring the food is healthy and nutritious. These values are aligned with Smart Food, i.e., food that is good for you, the planet and the farmer. In a bid to identify models that will support social entrepreneurs and ultimately smallholder farmers, ICRISAT organized the first gathering of private and public sector organizations at New Delhi on 1 November 2018.
The first Smart Food social entrepreneurship clusters will be developed around millets and later expanded to other Smart Foods. The clusters will be instrumental in strengthening the whole value chain by providing more marketing and negotiating power to the social entrepreneurs, more credibility to the products and companies and more support for the farmers. A team will be set up to develop the model and core to this will be satisfying the criteria of being 'good for you, good for the planet and good for the farmer'. This is expected to also evolve into a full certification program.