New toolkit enables a greater GDI lens in recruitment
From
Published on

25.05.21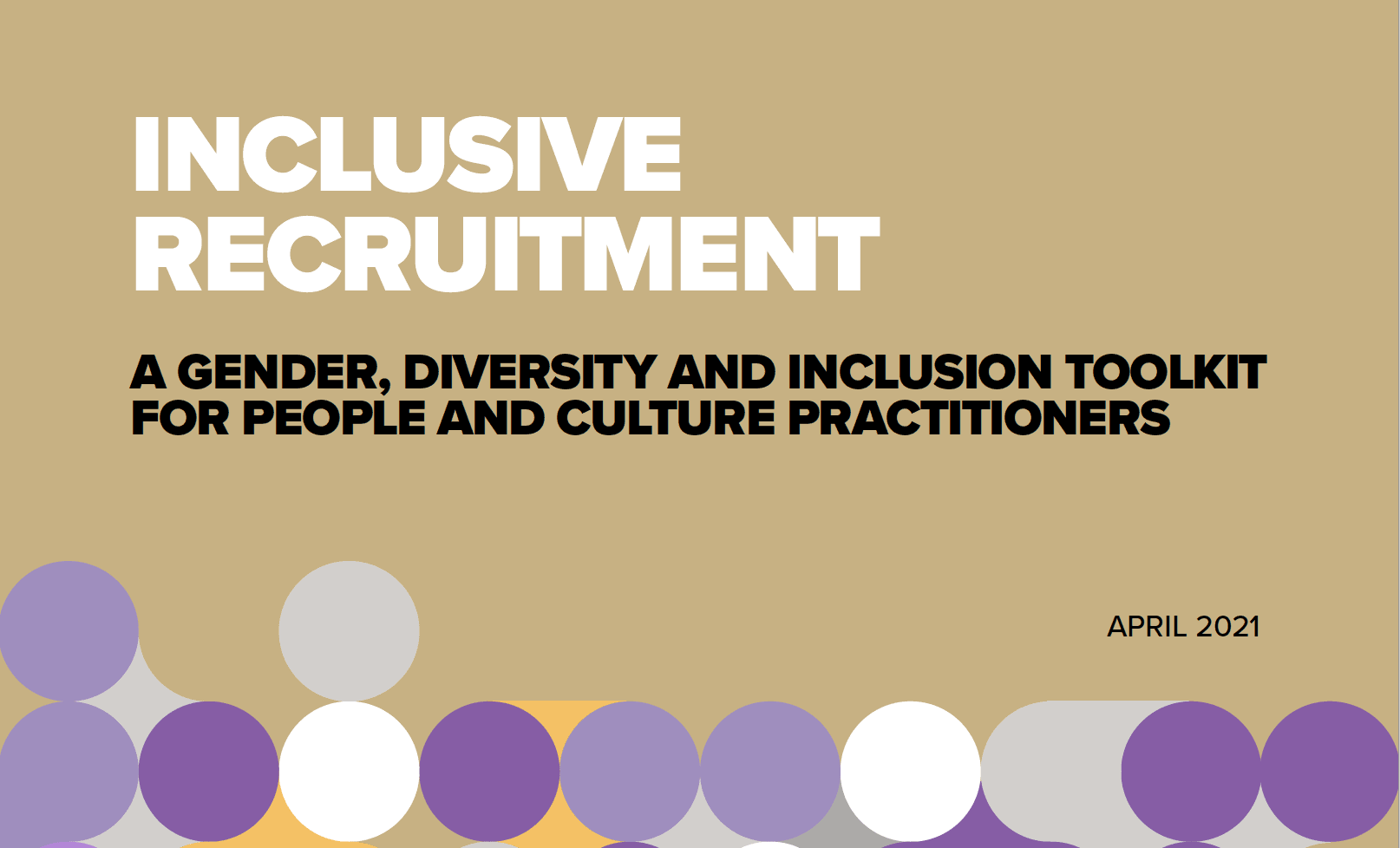 CGIAR's People and Culture community have a new toolkit to support their inclusive recruitment practices and it is already in use.
Launched by the Gender, Diversity and Inclusion (GDI) Function in April 2021, the Inclusive Recruitment toolkit  is available to all who are seeking to consciously embed GDI into their recruitment processes, from job advertisement, right through to shortlisting and interviewing.
"As One CGIAR, we are committed to consciously creating diverse and inclusive workplaces, and this starts with how we design jobs and fill vacancies," says Fiona Farrell, CGIAR's Senior Advisor for Gender, Diversity, and Inclusion (GDI).
"This toolkit has taken more than two months to prepare, adapting some of the latest thinking on recruitment from around the world into an easy-to-read guide for CGIAR recruiters."
The toolkit is divided into eight action areas plus a set of annexes that together provide a wealth of practical checklists, tools, and information covering every stage of the recruitment cycle.
Users of the toolkit can read more about the candidate journey, public image, application processes, and selecting the right candidate for the role. Annexes offer job description templates, CGIAR-relevant networks, and a fun tool for self-assessment of existing recruitment processes.
"Guiding the recruitment process while considering differences within and outside the organization is very challenging," says Chanika Gunawardena, Manager of Human Resources and Capacity Development at the International Water Management Institute (IWMI).
"But the GDI recruitment toolkit has been an immense help, enabling us to adapt our recruitment to manage these differences and to recruit the best candidates without bias or undue favor," she says. "It has made our life easier and ensured that CGIAR centers have uniform process."
Lade Oke, a Human Resources Manager at the International Institute of Tropical Agriculture (IITA), says: "This comprehensive guide is a major resource to support our efforts at advancing gender equity, diversity, and inclusion in the workplace."
With origins in the GDI Framework and Action Plan (2020-21), this new toolkit provides more practical tools to advance gender equity, diversity and inclusion in CGIAR's global workplaces.
"A more inclusive recruitment process helps to attract candidates from the widest possible talent pools, bringing the talented, diverse, innovative workforce we need to deliver on our important mission", says Fiona.