New study shows impact of systematizing crop breeding schemes
From
Published on

07.04.22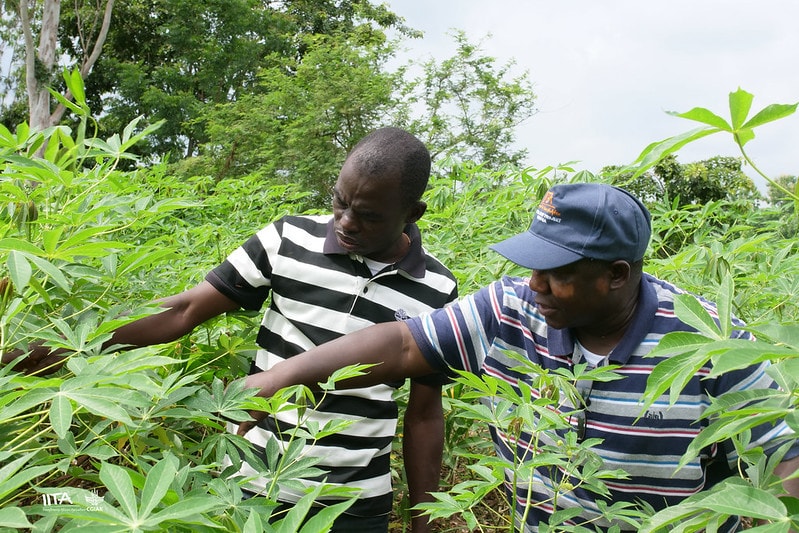 A new study finds tremendous potential for continuous improvement and mathematical methods to improve breeding schemes, leading to better crops for farmers.
The Frontiers in Plant Science paper — authored by the CGIAR Excellence in Breeding team, International Institute of Tropical Agriculture (IITA) and partners — lays out the potential of systematizing breeding as an industrial process and ensuring programs adopt a culture of continuous improvement.
The authors advocate using systems that quantitatively track breeding schemes and the market segments and product profiles they target. For example, EiB developed the publicly available software tool Breeding Pipeline Manager (BPM). This tool ensures standardization across complex breeding work in ways that are customizable to a program's particular needs. It can also be added to any compatible database, such as the Enterprise Breeding System (EBS), to link phenotypic data with breeding targets, pipelines and breeding schemes.
"These processes and systems help breeding teams use continuous improvement methods to document, describe and visualize their work," says lead author EiB's Giovanny Covarrubias. "In the paper, we describe a case study — IITA's Cassava program in Uganda — which used the approach to improve their breeding scheme."
Five six-sigma steps were applied to understand and improve the cassava program. First, tools were used to identify the core problem, which was defined as lower than achievable genetic gain for traits of interest such as yield or dry matter content. Then, the BPM tool was used to measure breeding targets and compare them to actual outcomes. This determined where specific decisions may have held back genetic gains.
The analysis revealed many possible improvements, including improving crossing decisions. Researchers developed an improvement plan with recommendations regarding the optimal number of parents, number of crosses, numbers of progeny and a recycling strategy.
"This framework can help turn breeding into an industrial process," says Covarrubias. "It will help root out inconsistencies and inspire a culture of continuous improvement across breeding programs.
The paper reinforces the messages of the EiB platform in its efforts to accelerate the modernization of CGIAR and national breeding programs. Partners across the CGIAR system are prioritizing technology adoption, and implementing continuous improvement processes. Such structured approaches will help programs deliver the products farmers and consumers in low- and middle-income countries need.
                                                                                    —-
Read the full Frontiers in Plant Science paper here: Breeding Schemes: What Are They, How to Formalize Them, and How to Improve Them?
This story was written by Adam Hunt, EiB Communications Lead. The paper was authored by: Giovanny Covarrubias-Pazaran (EiB), Zelalem Gebeyehu (independent), Dorcus Gemenet (EiB), Christian Werner (EiB), Marlee Labroo (EiB), Solomon Sirak (EiB), Peter Coaldrake (EiB), Ismail Rabbi (IITA), Siraj Ismail Kayondo (IITA), Elizabeth Parkes (IITA), Edward Kanju (IITA), Edwige Gaby Nkouaya Mbanjo (IITA), Afolabi Agbona (IITA), Peter Kulakow (IITA), Michael Quinn (EiB) and Jan Debaene (EiB). EiB is hosted by CIMMYT.
Photo caption: IITA researchers inspect cassava field trials. Source: IITA