New study on pearl millet unveils opportunities for climate-resilient feed and forage
From
Published on

30.05.23

Impact Area
Funders

China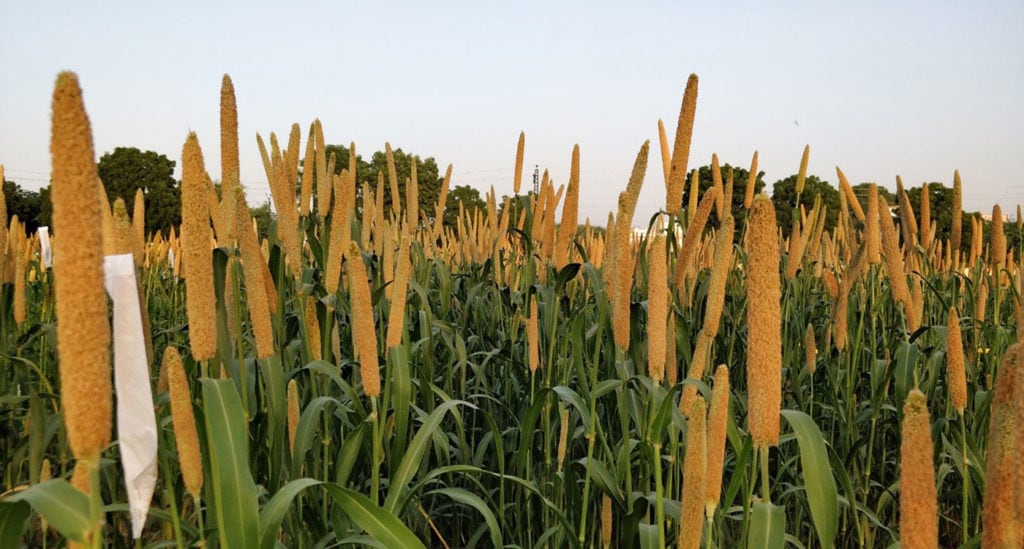 Pearl millet (Cenchrus americanus) is a staple crop that provides food for roughly 90 million people across sub-Saharan Africa's arid and semi-arid regions.
This hardy plant belongs to the millet family, a highly adaptable grain that can grow in harsh climatic conditions.
India is the largest pearl millet producer, closely followed by Nigeria, Niger and China. In addition to its grain, the leaves of the pearl millet plant are high in energy, calcium, iron and high-quality protein, making them an ideal feed option for livestock.
In a recent study published in Nature Genetics (Mar 2023), researchers from the Sichuan Agricultural University, China and the International Livestock Research Institute, used genomic tools to unveil new opportunities for developing improved varieties of pearl millet.
The study provides a comprehensive genomic resource revealing insights into heat tolerance and laying a foundation for generating more robust crops under the changing climate.
Citation
Haidong Yan, Min Sun, Zhongren Zhang, Yarong Jin, Ailing Zhang, Chuang Lin, Bingchao Wu, Min He, Bin Xu, Jing Wang, Peng Qin, Mendieta, J.P., Gang Nie, Jianping Wang, Jones, C.S., Guangyan Feng, Srivastava, R.K., Xinquan Zhang, Bombarely, A., Dan Luo, Long Jin, Yuanying Peng, Xiaoshan Wang, Yang Ji, Shilin Tian and Linkai Huang. 2023. Pangenomic analysis identifies structural variation associated with heat tolerance in pearl millet. Nature Genetics 55:507–518.