New study fills critical gap in understanding pandemic impact on food value chains and offers solutions
From
Published on

26.02.21

Impact Area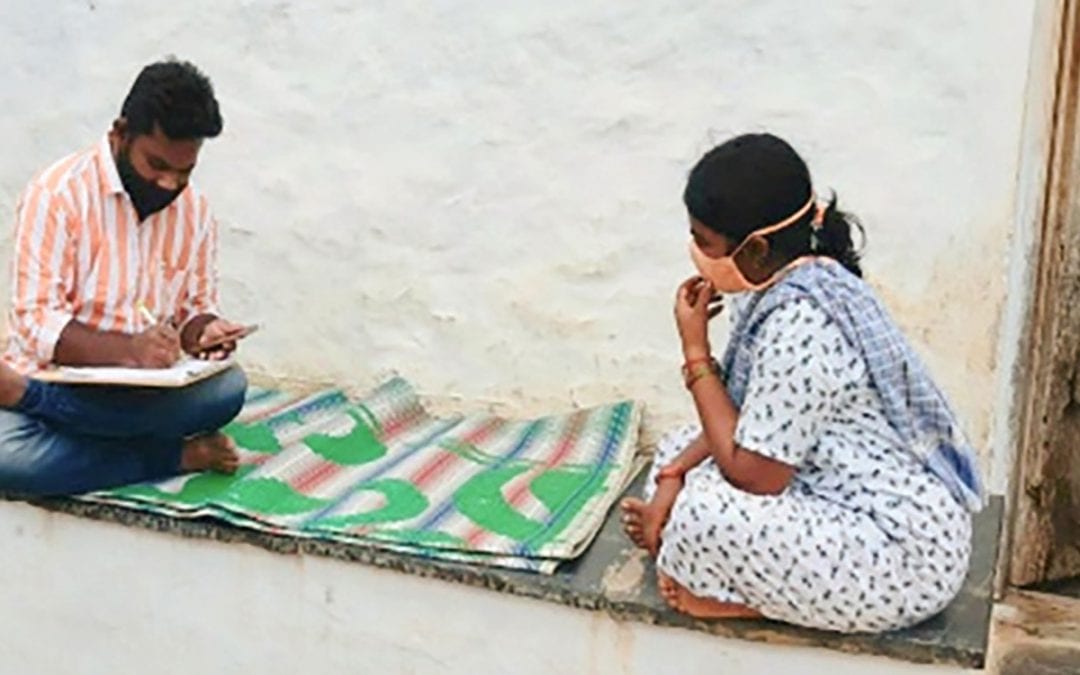 In a new paper in the journal Sustainability, ICRISAT researchers analyzed the double burden of the COVID-19 pandemic on farmers in a leading groundnut producing state in South India. Results showed that farm production and marketing disruptions led to an average 50% drop in household incomes, an added average 23% rise in farm input costs and increased food prices drove farmers into debt and contributed to poor nutrition. Farmer losses snowballed to processors, input dealers and marketers in the value chain with varying impact. The losses could have lessened with better storage facilities, market information, public distribution system policies and farmer collectives, said the study.
Significance of the study
Most assessments on the impact of COVID-19 on food systems in India have been generic and have focused at the level of macroeconomic impact. There is an urgent need to gather evidence of impact on specific commodities to enable researchers to make accurate assessments on food value chains and livelihoods of various actors involved.
The study had a total of 264 respondents (133 women; 131 men) comprising of different actors along the groundnut value chain in Ananthapuramu district of Andhra Pradesh State. The State is one of the leading producers of groundnut in the country. Groundnut is also a major crop grown in the region where ICRISAT's Agribusiness and Innovation Platform and the Accion Fraterna Ecology Centre are working together to improve livelihoods of 6000 farmers as part of the project "Accelerating value chain benefits for improved income for farmers and nutrition for consumers".