New study confirms efficacy of low-cost interventions in reducing pork contamination in Vietnam
From
Published on

29.09.23

Impact Area
Funders

Australia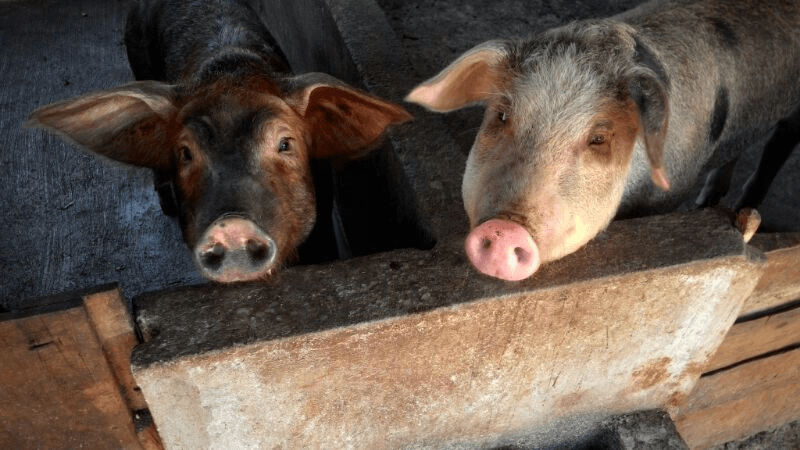 Researchers in Vietnam have provided evidence of the potential of low-cost interventions in reducing microbial contamination in small-scale pig slaughterhouses and traditional pork shops.
In a study published in the International Journal of Food Microbiology, a team led by Ngo Hoang Tuan Hai, co-hosted by the International Livestock Research Institute (ILRI) and the Hanoi University of Public Health, shed light on the crucial issue of biological contamination in the country's pork industry.
Vietnam, like many developing countries, relies significantly on traditional pork value chains for its pork production and distribution.
However, this dependence comes with a significant challenge—high levels of microbiological contamination, which increase the risk of foodborne diseases among consumers.
The study aimed to assess the effectiveness of light-touch interventions in changing the behaviour of small-scale slaughterhouse workers and pork shop vendors.
Based on a previously conducted risk factor analysis, the interventions addressed critical points of contamination in the pork value chain.
These interventions included providing hygiene tools and food safety training to workers in 10 small-scale slaughterhouses and 29 pork shops across four provinces in Vietnam, namely Hung Yen, Nghe An, Hoa Binh and Thai Nguyen.
The study provides evidence-based results for countries facing similar challenges in their pork production and distribution systems.
As the global community continues to grapple with food safety concerns, the findings from this study provide valuable insights into practical, simple and cost-effective measures that can safeguard consumers and improve public health in traditional pork markets.
The study is part of the Market-based approaches to improving the safety of pork in Vietnam project (2017–23) which was funded by the Australian Centre for International Agricultural Research.
Additional funding was provided by the CGIAR Research Program on Agriculture for Nutrition and Health and the CGIAR Initiative on One Health.
The project was co-implemented by ILRI, Hanoi University of Public Health, the Vietnam National University of Agriculture, the Vietnam National Institute of Animal Sciences and the University of Sydney.