New sorghum hybrid with preferred market traits developed in partnership with Zimbabwean seed company
From
Published on

12.01.21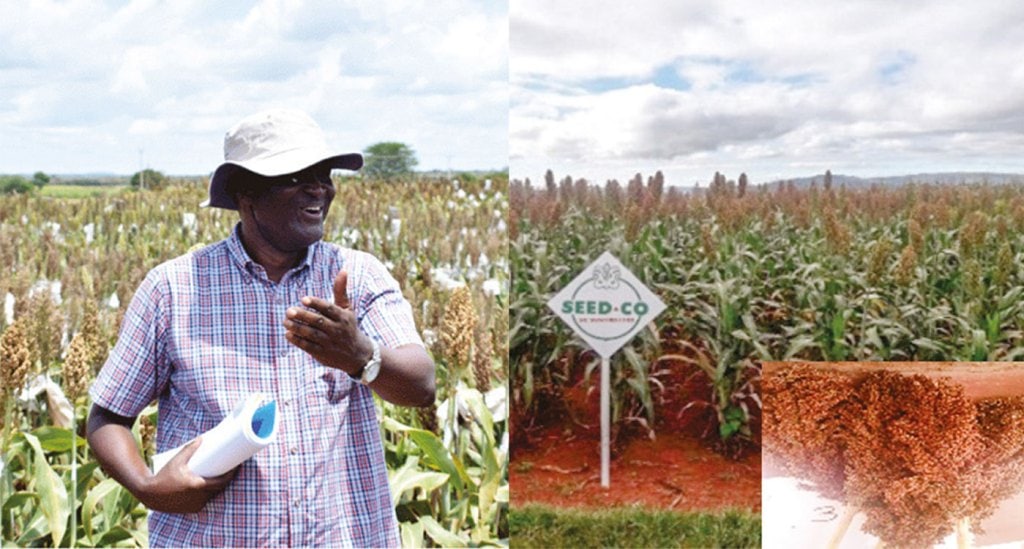 A new disease-resistant sorghum hybrid with 23-34% higher yield, best suited for brewing, food and forage and adaptable to diverse agro-ecologies in Zimbabwe and southern Africa was developed in partnership with Seed Co, a private seed company. The development and use of the new hybrid is a forerunner of the ICRISAT-led Sorghum and Pearl Millet Hybrid Parents Research Consortium that fosters public-private partnerships.
The new hybrid (SCXH102) demonstrated superior and consistent performance during the evaluation period. It outperformed all the check hybrids and open pollinated varieties used in the trials. Its yield potential is 3.5-8 t/ha and comes with a yield advantage of 23-34 % compared to the local checks NS5511 and Rakodzi respectively.
It is an early to medium maturing hybrid with an average height of 165 cm, maturing in 92 to 115 days (Table 1). It has a stiff straw that offers good resistance to lodging. In addition, it has good resistance to leaf blight and sooty stripe. It is a brown seeded hybrid and is good for alcoholic and non-alcoholic beverages (opaque beer brewing) as shown in Table 2. ICRISAT and Seed Co collaborated with Delta Corporation, the largest beer brewing company in Zimbabwe on malting quality evaluation. SCXH102 showed acceptable malting quality levels for moisture, Sorghum Diastatic Units (SDU), solubility and malt activity making it ideal for brewing.