New solutions for chopping fodder
From
Published on

03.08.21

Impact Area
Funders

United States of America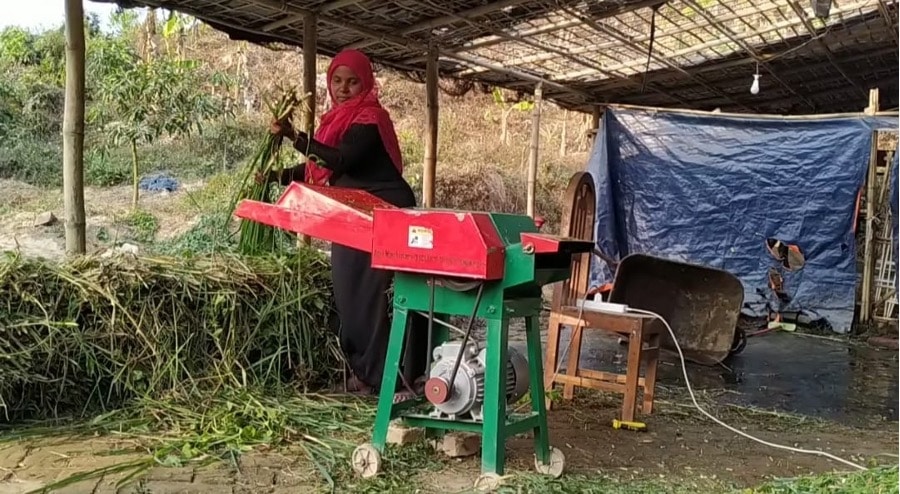 It is a laborious and time-consuming process: chopping plant matter by hand to feed to livestock. In Cox's Bazar district, in eastern Bangladesh, it is common practice. A mechanized fodder chopper can do the job more quickly and efficiently — yet this simple but effective machine has not seen much use in the region.
To address this, a collaboration between the International Maize and Wheat Improvement Center (CIMMYT) and aid organizations in the region is creating networks between farmers, agriculture service providers and the businesses that make and distribute the machines.
The Cox's Bazar region is host to around 900,000 Rohingya refugees who were displaced from Myanmar. The influx of refugees has put a strain on resources in the region. This collaborative effort took place near the camps, in an effort to support capacity and economic development in the host communities nearby.
Though this collaboration has only been around for a few months, it has already seen early success, and received an award from the United States Agency for International Development (USAID). The award recognized the organizations' "outstanding collaboration that contributed to increased and efficient livestock production through mechanization in the host communities impacted by the influx of Rohingya refugees."