New Soil Intelligence System for India provides high-quality data using modern analytics
From
Published on

04.12.18

Impact Area
Funders

Bill and Melinda Gates Foundation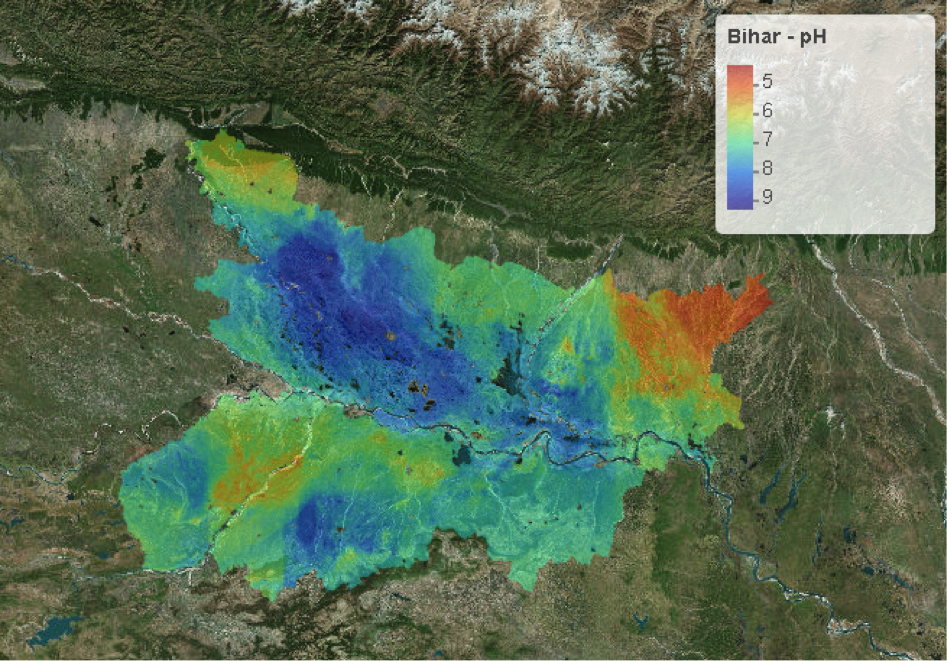 The new Soil Intelligence System (SIS) for India will help the states of Andhra Pradesh, Bihar and Odisha rationalize the costs of generating high-quality soil data and build accessible geospatial information systems based on advanced geostatistics. The SIS initiative will rely on prediction rather than direct measurements to develop comprehensive soil information at scale. The resulting data systems will embrace FAIR access principles — findable, accessible, interoperable, and reproducible — to support better decision-making in agriculture.
SIS is a $2.5 million investment funded by the Bill & Melinda Gates Foundation. This initiative is led by the International Maize and Wheat Improvement Center (CIMMYT), in collaboration with numerous partners including the International Food Policy Research Institute (IFPRI), World Soil Information (ISRIC), the Andhra Pradesh Space Applications Center (APSAC), and the state governments and state agriculture universities of Andhra Pradesh and Bihar. The initiative runs from September 2018 through February 2021.
"SIS will make important contributions towards leveraging soil information for decision-making in Indian agriculture by devising new soil health management recommendations," explained Andrew McDonald, CIMMYT's Regional Team Leader for Sustainable Intensification and Project Leader for the Cereal Systems Initiative for South Asia (CSISA). Researchers and scientists will combine mapping outputs with crop response and landscape reconnaissance data through machine-learning analytics to derive precise agronomy decisions at scale.