New project aims to improve food and nutrition security for 120,000 households in West and Central Africa
From
Published on

03.08.20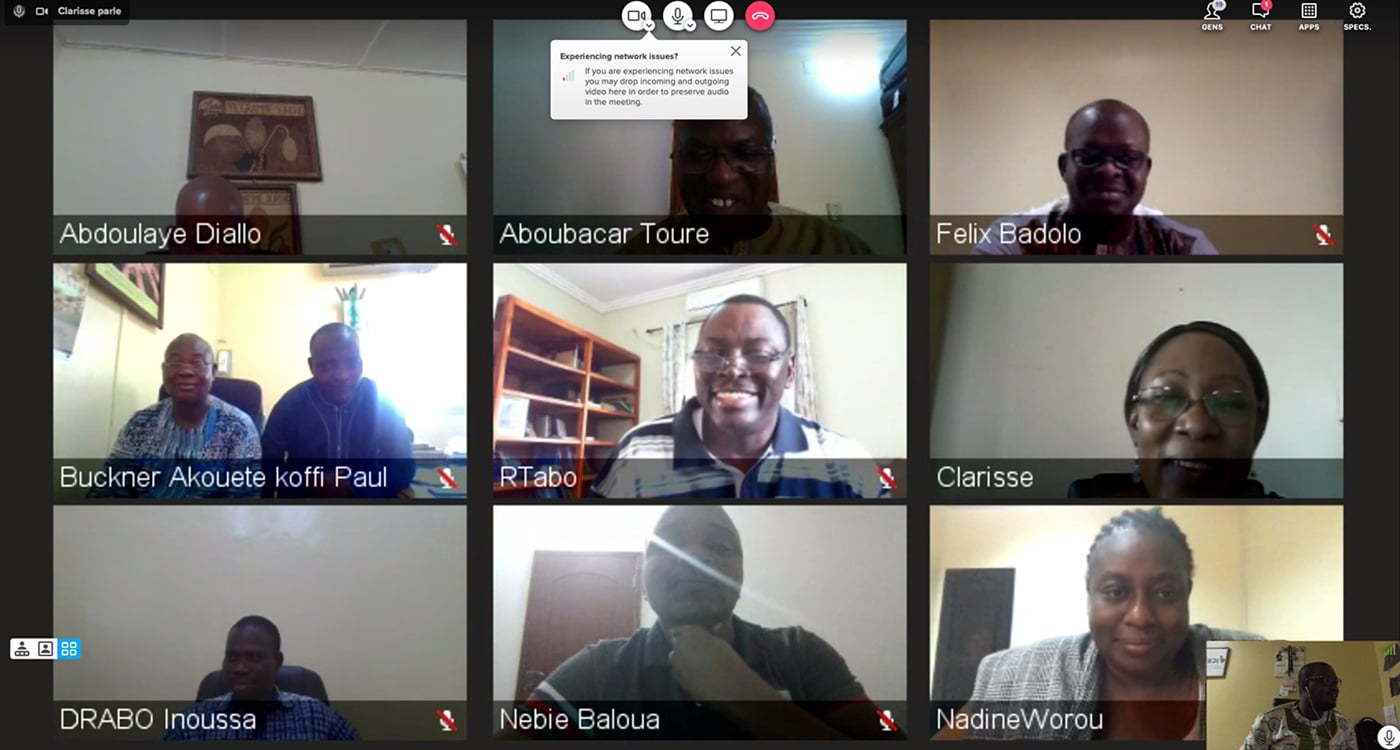 Photo: Screenshot of the launch meeting via videoconference Photo: M Magassa, ICRISAT
A recently launched project, with a focus on iron- and zinc-fortified hybrids and open-pollinated varieties of sorghum and pearl millet, anticipates improved food and nutrition security for 120,000 smallholder households in Burkina Faso, Mali and Niger. The three-year project will see collaboration between the private sector (seed companies and agro dealers), civil society (NGOs), multi-stakeholder platforms (Hybrid Parents Research Consortium) and several other partners. Successful knowhow and technologies such as automated data collection and analysis, locally adapted communication tools, will be leveraged from earlier projects in the region to be used in this project.
This project 'Improving productivity and food security for smallholder farmers in West Africa through the use of high-yielding and nutritious varieties and hybrids of sorghum and millet (ESPHYV)' is funded by the German Corporation for International Cooperation (GIZ) and will run from 2020 to 2022. ESPHYV is led by ICRISAT and implemented in partnership with the national research systems (IER-Mali and INERA-Burkina Faso) as well as with five farmers' organizations: AMSP and UGCPA in Burkina Faso, AOPP and ULPC in Mali and Mooriben in Niger (see box for details).
The project was launched via videoconference on May 04, 2020, due to the global health situation caused by the COVID-19 pandemic. Dr Ramadjita Tabo, Regional and Research Program Director, West and Central Africa, ICRISAT, chaired the launch session.
Read more on this new project`s synergies with other projects in the region: http://gldc.cgiar.org/new-project-aims-to-improve-food-and-nutrition-security-for-120000-household/