New multipurpose sorghum variety captures attention in Burkina Faso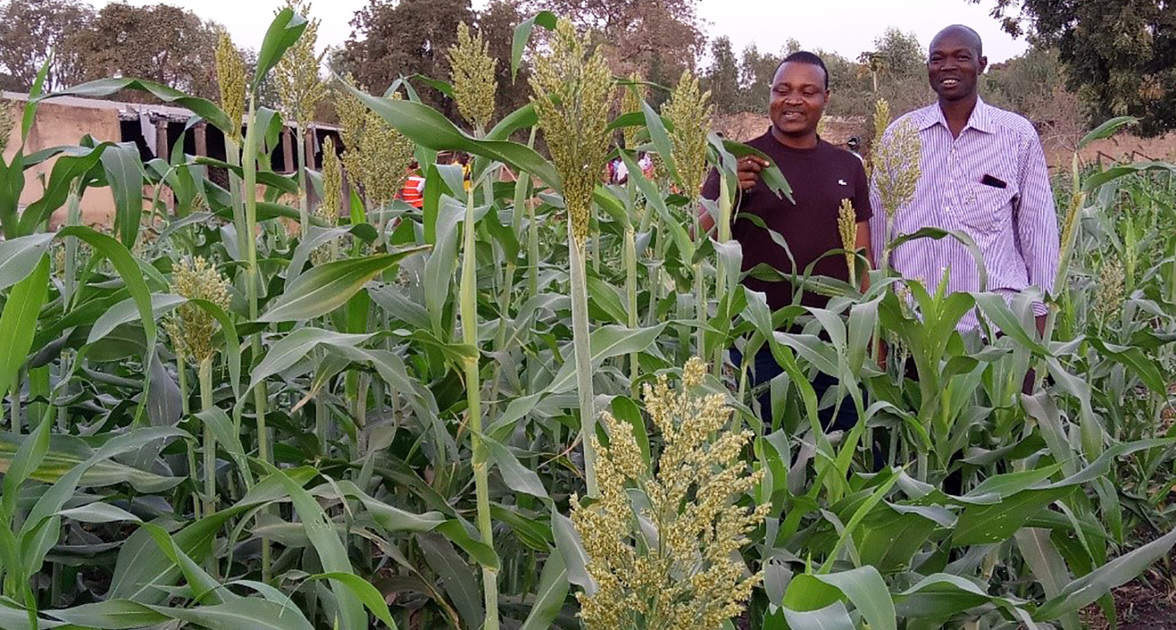 A new variety of sorghum that delivers high yields of grain and stover is gaining popularity in Burkina Faso, a region where livestock feed remains a challenge. The ICRISAT-developed variety, Soubatimi, can be grown in the rainy and post-rainy seasons, benefiting farmers and livestock owners alike.
Mr Leon Badiara, from the Ministry of Animal and Fisheries Resources, and founder of Genetic Center, Burkina Faso, first heard about Soubatimi at the SAGE (Société Africaine de Génétique) launching conference in Ouagadougou, in November 2018. He visited the ICRISAT stall where Dr Baloua Nebie, sorghum breeder, was exhibiting a poster on multipurpose sweet sorghum varieties.