New international partnership to identify and develop resistance to dangerous wheat disease
From
Published on

09.01.20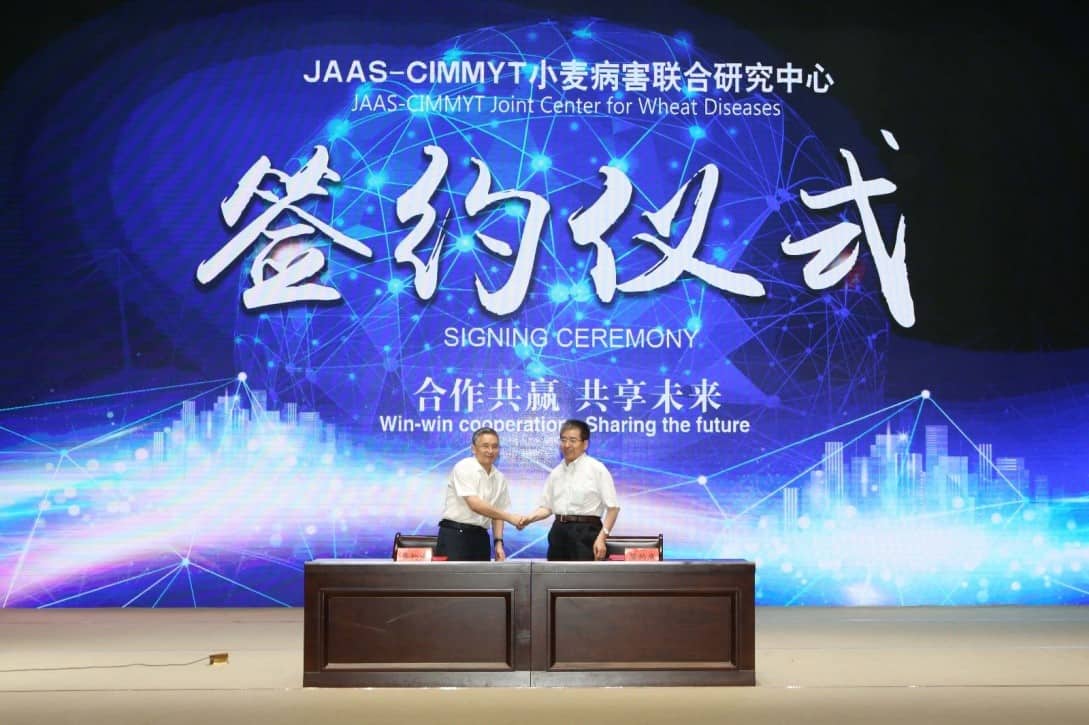 The CGIAR Research Program on Wheat (WHEAT), led by the International Maize and Wheat Improvement Center (CIMMYT) and the International Center for Agriculture in the Dry Areas (ICARDA), have announced a partnership with the Jiangsu Academy of Agricultural Sciences (JAAS) in China to open a new screening facility for the deadly and fast-spreading fungal wheat disease Fusarium head blight (FHB).
The new facility, based near JAAS headquarters in Nanjing, aims to capitalize on CIMMYT's world-class collection of disease-resistant wheat materials and the diversity of the more than 150,000 wheat germplasm in its Wheat Germplasm Bank to identify and characterize genetics of sources of resistance to FHB and, ultimately, develop new, FHB-resistant wheat varieties that can be sown in vulnerable areas around the world.
"The participation of JAAS in the global FHB breeding network will significantly contribute to the development of elite germplasm with good FHB resistance," said Pawan Singh, head of wheat pathology for CIMMYT.
"We expect that in 5 to 7 years, promising lines with FHB resistance will be available for deployment by both CIMMYT and China to vulnerable farmers, thanks to this new station."