New Director General of Bioversity International and Chief Executive Officer Designate of the Alliance between CIAT and Bioversity International
From
Published on

28.11.18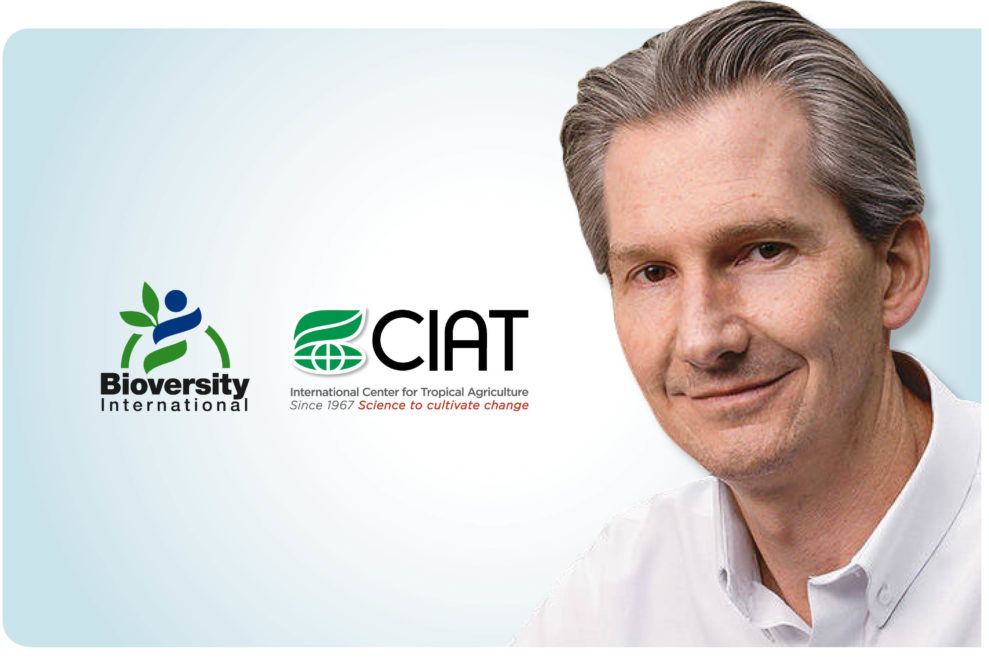 Juan Lucas Restrepo has been appointed to the position of Director General of Bioversity International and Chief Executive Officer (CEO) Designate of the Alliance between Bioversity International and the International Center for Tropical Agriculture (CIAT).
At the 7thmeeting of the CGIAR System Council on November 15 and 16, it was announced that Bioversity International and CIAT were very close to realizing their aspiration of operating as a formal Alliance, with one Board of Trustees and one CEO. This announcement is a step forward for CGIAR in building stronger strategic alignment and critical mass in addressing key challenges facing global food systems. "The Alliance between CIAT and Bioversity International is a signal of an ever-closer CGIAR System, as we seek new ways to work more efficiently and with stronger programmatic alignment across CGIAR Research Centers, Programs and Platforms", said Marco Ferroni, Chair, CGIAR System Management Board.
A seasoned leader, Restrepo brings to this role decades of experience and a proven record improving the capacity, quality, effectiveness and impact of agricultural research for development organizations. "On behalf of the CGIAR System, I am delighted to welcome Juan Lucas Restrepo to this role. His experience leading large and complex agricultural research organizations is impressive as is the transformational impact he has had on agricultural enterprise in Colombia." said Elwyn Grainger-Jones, Executive Director, CGIAR System Organization.
Juan Lucas Restrepo stated, "I am thrilled to have this wonderful opportunity. I am looking forward to combining my experience supporting agricultural development in a variety of fields with the skills and knowledge of the excellent individuals working in both CGIAR Research Centers. I am certain that together we will harness the strengths of the Alliance towards our vision and achieving greater impact."
A Colombian and French national with a B.Sc. in Civil Engineering from Universidad de los Andes in Colombia (1992), and a M.Sc. in Agricultural Economics from Cornell University in the USA (1997), Restrepo has over 25 years of experience working for the public and private sectors in the agricultural domain, where he has gained significant experience in policy, value chains, markets and leading agricultural research. Among others, he served in the Colombian Ministry of Agriculture and Rural Development as Vice Minister, in the Colombian Federation of Coffee Growers as Chief Commercial Officer, and for the past eight years as Executive Director of AGROSAVIA (previously known as CORPOICA), the largest agricultural research organization in Colombia.
Restrepo has supported CGIAR over the years in different governance roles through the Oversight and Executive Committees, the Genetic Resources Policy Committee of the International Plant Genetic Resources Institute (IPGRI), and for the past ten years as ex‐officio member of the Board of Trustees of CIAT, representing the Colombian Government.
Restrepo will take up his new assignment based in Rome on March 1st, 2019. For more information on the Alliance between CIAT and Bioversity International, please read the CIAT and Bioversity International announcements.