New directions for agricultural value chain finance in Viet Nam
From
Published on

07.08.20

Impact Area
Funders

Australian Centre for International Agricultural Research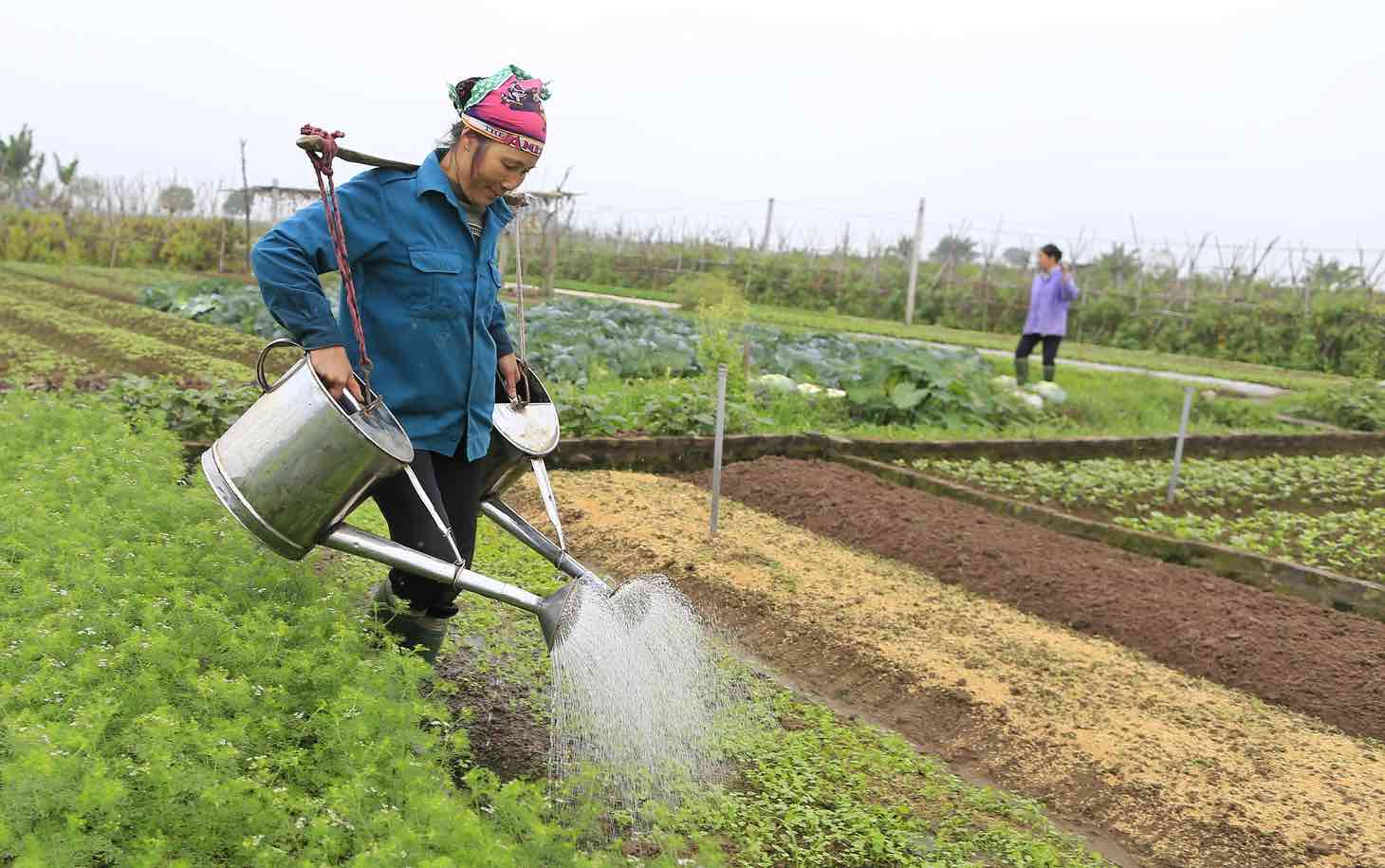 By Kate Ambler, Alan de Brauw , and Sylvan Herskowitz
There is a global need for greater investment in agriculture to ensure the world can continue to feed its population, adopt more climate resilient crops and techniques, and produce more nutrient-dense foods. Smallholder farmers, who continue to produce a substantial amount of the world's food, must be able to take advantages of new financial opportunities. Yet globally, most smallholders (and a substantial proportion of adults) remain unbanked (having no access to banking services) and typically also lack access to formal credit sources.
Meeting agricultural investment goals will almost certainly require new, innovative ways for smallholders to access credit and help for financial institutions to limit transaction costs and lending risks. These efforts depend on how existing policies governing finance function—or can be adjusted or reformed.
Since 2019, we have been collaborating with researchers from the Institute for Policy and Strategy for Agriculture and Rural Development (IPSARD) in Hanoi to assess the state of agricultural value chain financing (AVCF) in Viet Nam. A new report on this effort examines the challenges smallholders face in obtaining credit and banking services and outlines potential policy solutions based on global best practices, as well as priorities for investment.
While financing opportunities in the agricultural sector in Viet Nam are growing, they remain insufficient, particularly for smallholders. Interest rate ceilings and a lack of options for collateral make small scale agricultural lending risky for many financial institutions and inaccessible for many potential borrowers. Comparing these findings to global good practices for AVCF suggests a number of policy adjustments that could increase access to finance for smallholders, including the poor, ethnic minorities, and women.
Allow interest rates for formal loans to be priced by the market rather than through regulation.
Support modern payment systems and transaction frameworks that can reduce transaction costs for financial institutions and borrowers.
Develop a legal framework that supports more collateral options accessible to smallholders.
Develop a legal framework that supports contract farming among smallholders.
Allow for a more open, technology-driven financial architecture that facilitates market entry among nontraditional financial service providers.
Photo Credit: Nguyễn Việt Thanh/ILO