New chickpea varieties on the way
From
Published on

13.07.20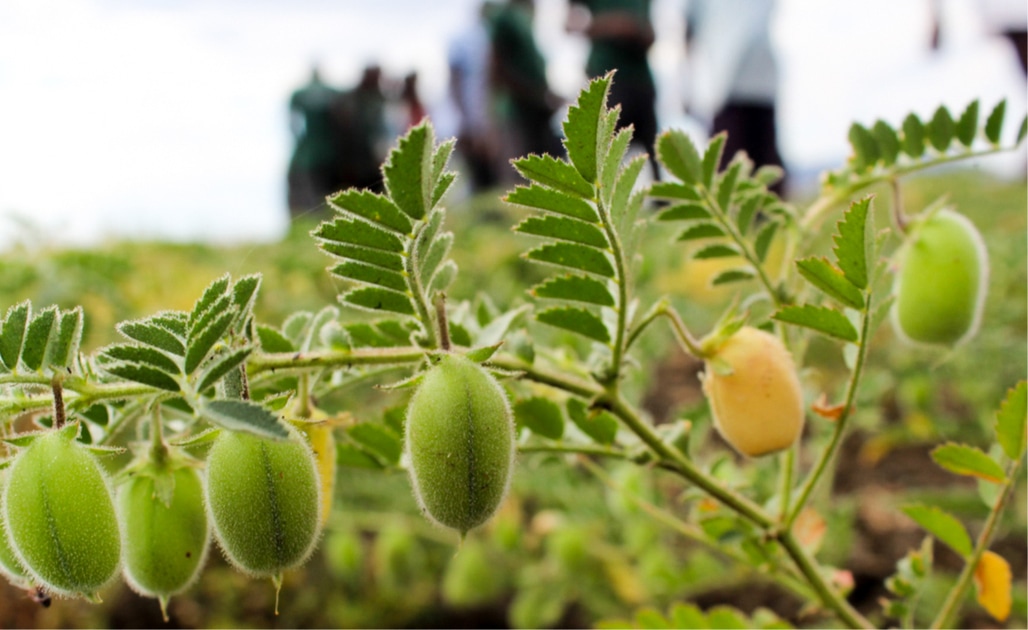 Photo: A chickpea crop in fruit at a demonstration field in Phalombe district (ICRISAT)
Three new improved varieties of chickpea – adapted to local conditions – have been identified for release in Malawi, following farmer participatory research, by the Malawi Seed Industry Development Project (MSIDP).
Chickpea is an important cash crop grown mostly in the shire highlands of Malawi. Major chickpea-producing districts include Phalombe, Chiradzulo, Mulanje and Thyolo. Despite being one of the smallest countries in Africa, Malawi is ranked 14th among the world's 58 major chickpea producers. A key challenge has been the absence of improved varieties.
ICRISAT Malawi aims to develop new adapted and productive chickpea varieties by 2020. To speed up the release process, the MSIDP, through ICRISAT, is introducing material bred at its other centers and conducts farmer participatory research to identify the best adapted materials for Malawi.
Along with the three varieties, a complete technology package for production is being tested alongside. After two years of experimentation, it is clear that women prefer early-maturing materials to bridge their household legume requirements, while men consider seed size as the most important quality, for increased grain weight at the market.
How will this benefit the farmers? Read more: http://gldc.cgiar.org/new-chickpea-varieties-on-the-way/