Networking to improve agriculture: IITA joins other organizations at ECOWAS-Aviana expo
From
Published on

06.07.22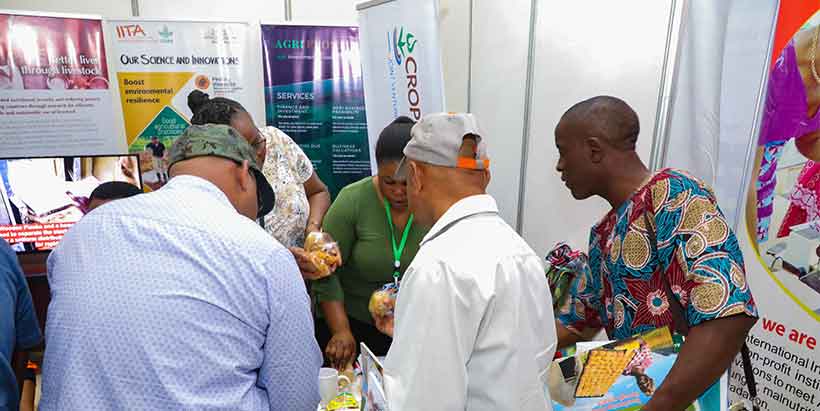 The ECOWAS-Aviana Aviv West Africa Int'l Expo 2022 took place at the University of Ibadan Conference Center from 8 to 9 June. The international B2B exhibition is hosted annually in Nigeria with global participation from companies, farmers, institutions, associations, banks/insurance brokers, individual professionals, and other private sector stakeholders in agriculture. The conference and exhibition enabled business and personal networking, brand building, new market generation, trade and commerce, and market research.
In his opening remark, the Expo Chairman, Dr Isaac Bright explained that they organized the conference to share ideas and learn more ways to improve agricultural productivity. "We know that the price of planting materials is increasing daily, so we need ways to increase productivity," he said.
President of Feed Industry Practitioners Association of Nigeria (FIPAN), Dr Raymond Obiajulu, appreciated all the participating farmers for attending the educative conference. He said that farmers' patience is paying off, and the agricultural sustainability possible today is a result of their competence and consistency. "Let us learn more today to improve our farming system," he added.