Navigating the Daily Challenges faced by Small Food Vendors in Metro Manila, Philippines
From

CGIAR Initiative on Resilient Cities

Published on

16.10.23

Impact Area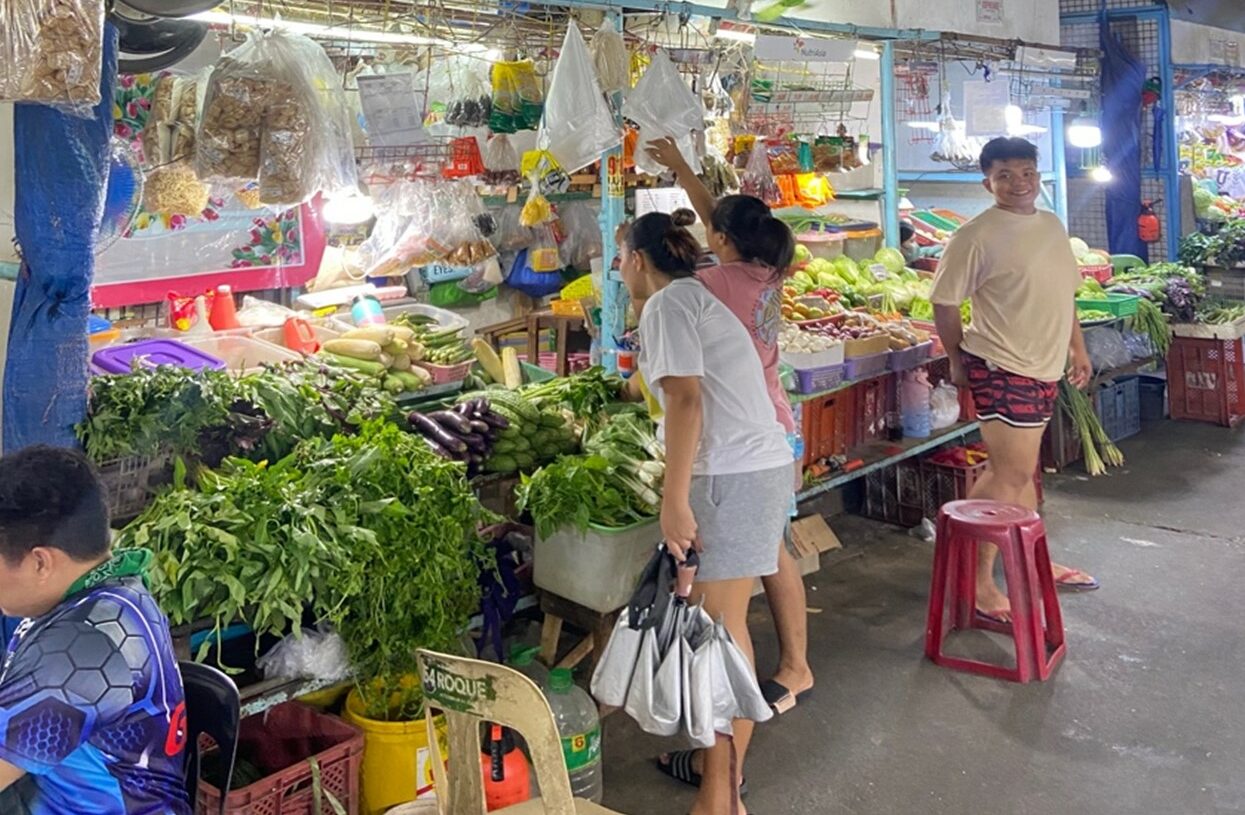 Small food vendors in Metro Manila grapple with a multitude of challenges that not only affect their daily operations but also cast shadows over their prospects in the evolving urban economy. Among these challenges, two central issues emerge; a lack of sufficient capital and a limited understanding of business essentials, both of which result in inadequate income levels. The hurdles that compound their lack of income encompass a range of factors, including the fluctuating supply of products and prices, a decline in regular customers, competition, and seasonal hurdles, such as the challenges posed by dry weather that causes food items to wilt before they can be sold and reduced sales during the rainy season. Additionally, their informal status leaves them with inadequate support from the local government units, further undermining their business capacities.
Vendors urgently seek expertise in various critical areas, including financial management, product quality enhancement, customer engagement and attraction strategies, nutritional considerations, and optimizing communication with suppliers. Adopting a tailored entrepreneurial strategy that aligns with the vendors' unique circumstances will shed light on their business outlook, with the core goal of achieving financial stability.
Resilient Cities Initiative Vendor Business Schools as an empowering platform for vendors
In response to these formidable challenges, CGIAR Resilient Cities Initiative Vendor Business Schools (VBS) is dedicated to bolstering the entrepreneurial acumen of small food vendors. The VBS will serve as a platform for empowering small food vendors and equipping them with the necessary knowledge, skills, and resources to overcome the challenges of their day-to-day business operations. By providing targeted training, mentorship, and access to business support services, the VBS aims to enhance the entrepreneurial capacity of small vendors, promote inclusive economic growth, and contribute to the overall resilience of the urban food system.
 To contribute to the development of the VBS curriculum, a validation study was undertaken in Quezon City and Pasay, the selected pilot cities in the Philippines for the VBS. The primary goal of the validation study was to assess the daily challenges faced by various vendors through conducting 16 focused group discussions. Insights and perspectives were elicited from 88 small food vendors (47 women and 41 men).
The development of a tailored VBS curriculum holds immense potential to empower small food vendors, addressing their diverse and pressing challenges. A tailored curriculum is needed to provide targeted support and contextualized empowerment. The findings from the validation study underscore the diversity of needs among various types of vendors, emphasizing the need for specialized modules. By focusing on collaboration, context-specific solutions, and an inclusive approach, we can pave the path for these small food vendors to thrive in the ever-changing urban landscape.
The road ahead
The road ahead for the VBS is promising, with a pilot set to launch in November 2023 in collaboration with the Local Government Units in Quezon City and Pasay City, initially involving vegetable market vendors. This initiative not only promises economic empowerment but also contributes to the overall resilience of the urban food system. As small food vendors prepare for this transformative journey, the city's culinary tapestry is poised for a richer, more resilient, and inclusive future, where everyone can savor the flavors of opportunity. Read More
 Article written by Lisa E. van der Biezen – MSc Intern at CGIAR-IRRI & Phoebe Ricarte- Associate Scientist-Agricultural Economics, CGIAR-IRRI.  [Photo credits: Lisa E. van der Biezen ]