National breeding institutes deliver initial program costing at in-person training course
From
Published on

07.10.21

Impact Area
Funders

Australia, Bill and Melinda Gates Foundation, Germany, United Kingdom, United States of America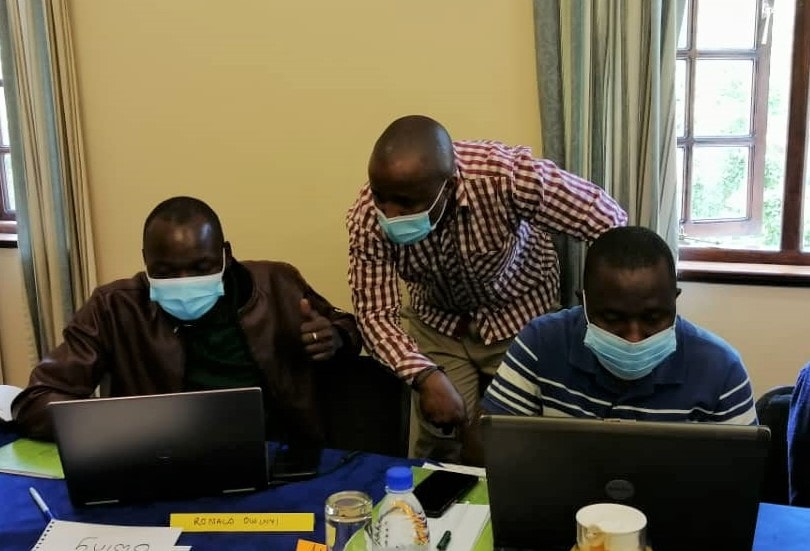 A new costing tool is helping national breeding programs get the financial data needed to improve their efficiency, effectiveness and transparency. And now, in its first in-person event since the beginning of the pandemic, CGIAR Excellence in Breeding (EiB) has prepped six African National Agricultural Research and Extension Systems (NARES) to fully cost their programs.  
This new knowledge will enable breeders to better allocate resources and optimize their programs. For most, this is the first full program costing they have ever undertaken. 
In Harare, Zimbabwe, the five-day training (Sept 27 to Oct 1, 2021) brought together 15 breeders and management staff working across at least eight crops, including maize, rice, beans, and cowpeas. To compare them across potential scenarios, participants learned the fundamentals of cost, including unit costs, product profile costing, and modelling costs. 
The course culminated with participants running actual numbers, simulating the costs of their current breeding pipelines. All programs estimated their respective costs and identified high-cost activities across breeding components. 
To carry out the costing, EiB trained participants to use the University of Queensland (UQ)'s "Breeding Costing Tool." EiB and the International Maize and Wheat Improvement Center (CIMMYT) are piloting the software, collaborating with various NARES. The UQ tool is designed to be affordable and user-friendly. The resulting financial data provides programs with an accurate cost structure, potentially increasing efficiency and transparency.