Multi-national company nurtures a Climate-Smart Village, facilitates return of migrant farmers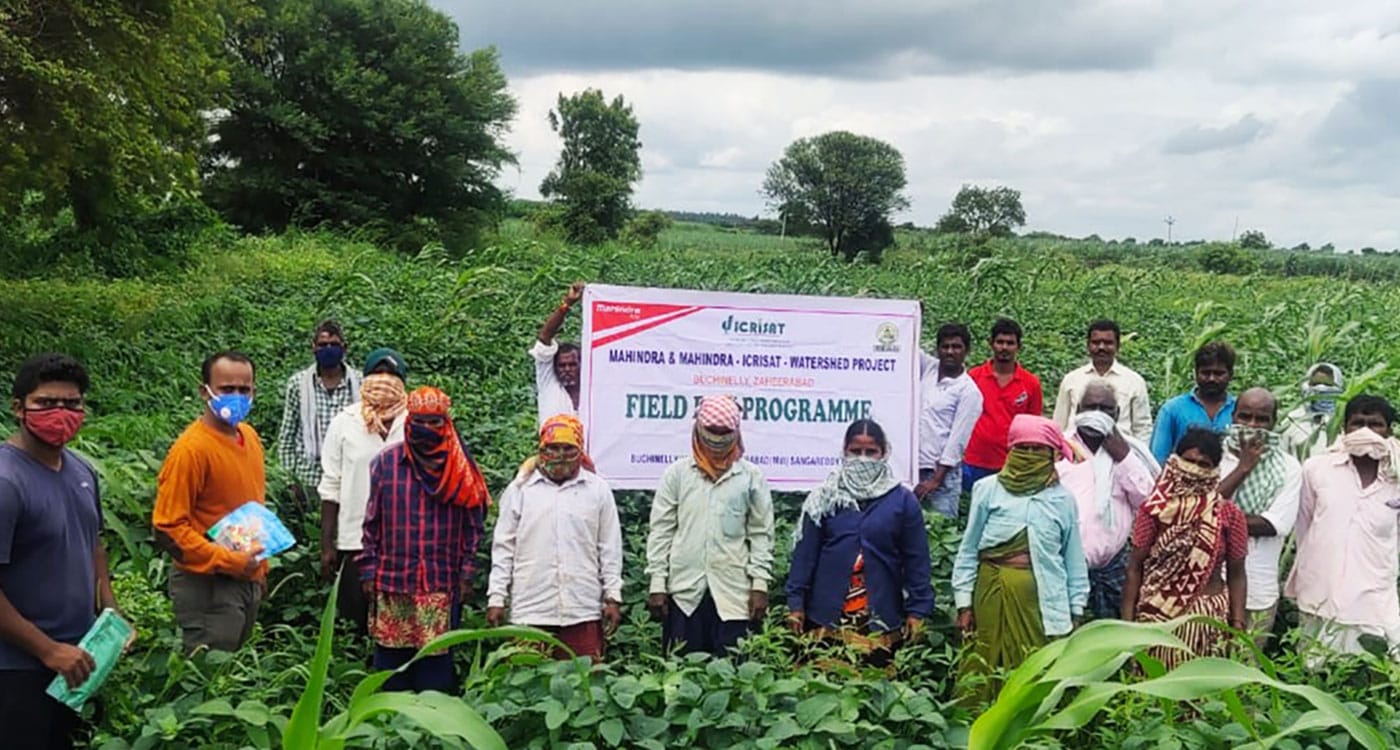 Plummeting groundwater levels and adverse rainfall patterns forced farmers in Buchinelli village in Telangana to abandon agriculture but a Corporate Social Responsibility initiative implemented by Mahindra & Mahindra Ltd. adopting a climate-smart approach equipped farmers to return to farming. So far, more than 400 households in the watershed have benefited from increased profits and crop productivity. As part of the ongoing project work, 20 smallholder farmers were recently oriented on Best Agronomic Practices taking due precautions in the midst of the COVID 19 pandemic for the current cropping season.
Before the watershed program, declining groundwater levels (20cm/year) and an adverse rainfall pattern (33% of the annual rainfall is from 4-5 high rainfall events of >30 mm) forced farmers to migrate to Hyderabad, the nearest city, in search of livelihoods. The collaborative watershed initiative started in 2017 and a pool of climate-smart agricultural technologies developed by ICRISAT equipped farmers to take up farming, grow improved crop varieties, save water, restore soil heath and sustain farming. The project impact speaks for itself.