MTU explores agriculture and circular economy collaboration with IITA
From
Published on

09.10.23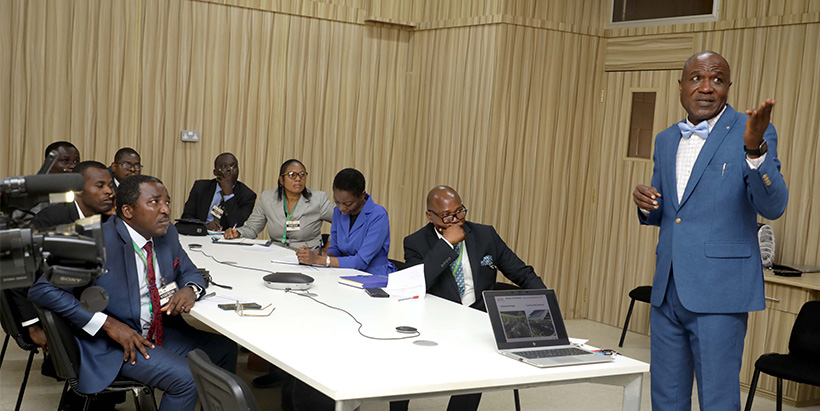 A delegation from the Mountain Top University (MTU) paid an exploratory visit to IITA–CGIAR headquarters, Ibadan, on 13 September. The visit aimed to learn about the Institute's research innovations and discuss potential areas of partnership between IITA and the University.
In his welcome address, Deputy Head of Facilities Management Services (FMS) Martins Akeredolu explained how IITA has been an advocate and user of the circular economy through waste recycling, achieved via biogas technology. A key tenet of the circular economy is to recycle materials to build the renewable energy sector to minimize natural resource exploitation, limit commercial risks, and decrease adverse climatic, biodiversity, and social impacts.
Continuing his presentation, Akeredolu explained the processes involved in biogas generation. He shared the various uses of biogas at IITA—cooking, bio-fertilizer production, and power generation.