NATURE+: Moving toward a cyan and sustainable future in India!
From

CGIAR Initiative on Nature-Positive Solutions

Published on

17.07.23

Impact Area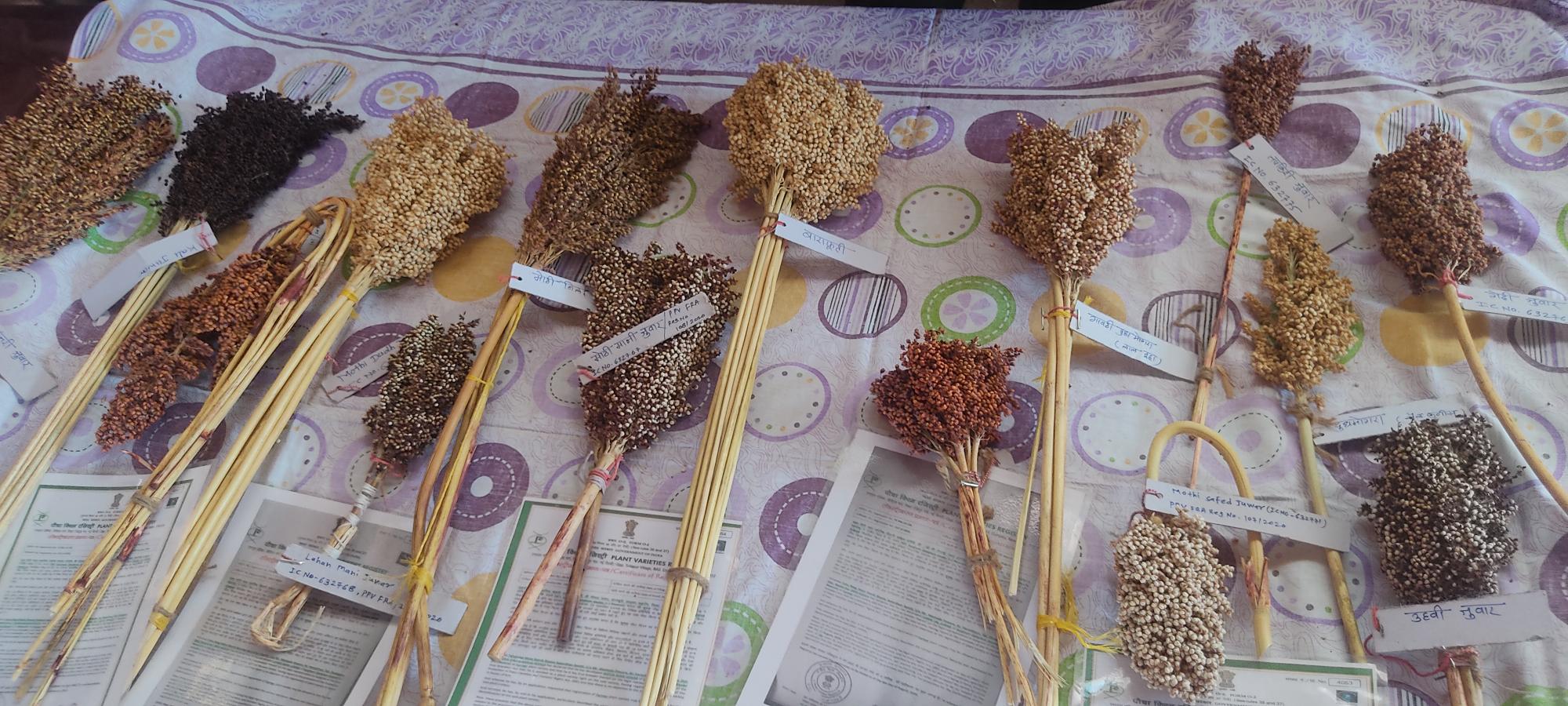 CGIAR's Nature-Positive Solutions Initiative and partners envision a green and blue (cyan!) economic future for rural areas in Western India. A cyan future will benefit nature, local economies and make agrarian communities more resilient to environmental and market shocks.
Authors:
Mansi Tripathi

,

Researcher

– Resource Recovery and Reuse

, I

nternational

W

ater

M

anagement

I

nstitute (IWMI)
Alok Sikka
,
Principal Researcher & Country Rep. (India)
, IWMI
Ankita Prayag
,
Research Officer-
Land and Water Management
, IWMI
Jai

C.

Rana

–

Senior Scientist & Country Rep. (India)

,

The

Alliance

of

Bioversity

International and

CIAT

The World Economic Forum's "The Future of Nature and Business Report," published in 2020, estimated that transitioning to a nature-positive economy could create almost 400 million jobs by 2030. The estimate challenges the notion that putting Earth's strained natural systems first is bad for business. The potential is revolutionary.

These jobs, however, will not create themselves. The good news is that opportunities abound. Restoring degraded lands, recycling organic material from agriculture, increasing biodiversity in agriculture, and cleaning up and augmenting freshwater sources – to name but a few – require a lot of work and investment.

The returns will not only lead to a healthier planet but generate wealth in rural areas where the wealth of natural economies has been lost to the externalities of business as usual. While action must be taken globally, community-level transformations are the seeds from which a new, green-and-blue (cyan!) economy will grow.

CGIAR's Nature-Positive Solutions Initiative (NATURE+), part of the system's new research portfolio, aims to provide nature-positive science, planning and piloting in communities with high potential to improve natural resources to create wealth. The Initiative recently launched in India, with direct engagement with several groups of primarily agrarian with one of its underlying principles being "making use of the existing policies to meet up various issues" according to Dr. J. C. Rana.

According to Dr. Alok Sikka another such direct engagement with communities would be "inclusion of diversity of locally grown crops in local schools' mid-day meal scheme" which would not only serve the initiative's goals but also directly contribute to SDG 2 of Zero Hunger.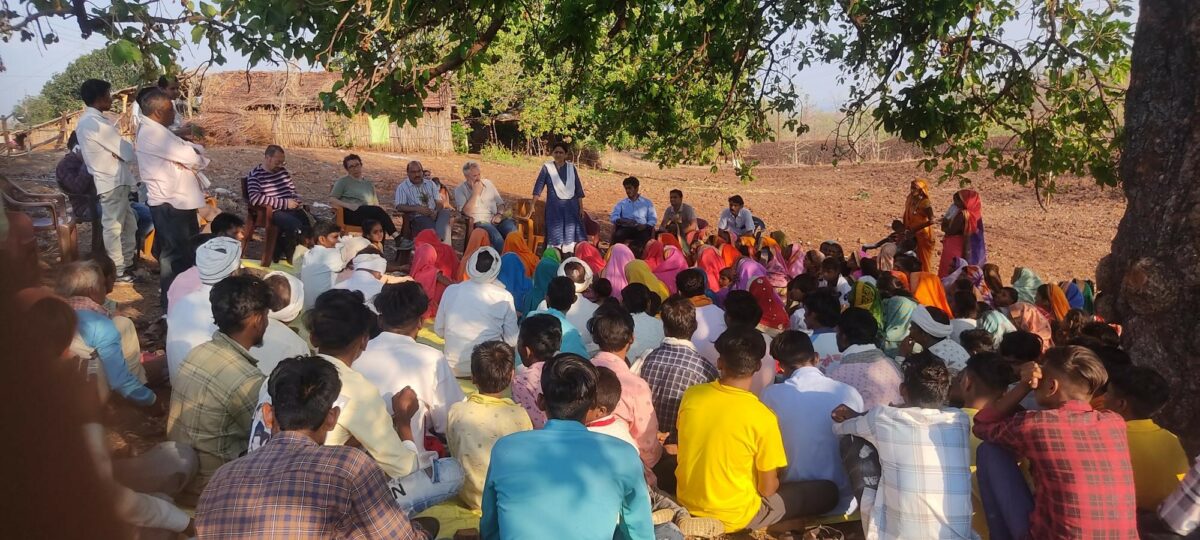 Based on the level of interest and participation at the Initiative's initial events, our team from NATURE+ is confident in these clusters of communities' potential to become examples of wealth-creating, cyan economies that can be followed across the country.
The India launch
NATURE+ kicked off in Pune, Maharashtra, with a state-level event, which was soon followed by a national launch for the Initiative in Delhi. CGIAR scientists, agriculture actors and key partners played key roles in the events, where we defined terms of collaboration with stakeholders, planned activities, and discussed approaches for implementation.
Several site visits by NATURE+ scientists and research partners followed the meetings to the Initiative's two main clusters – Akole cluster in Ahmednagar District and Shahada Cluster in Nandurbar District.
Detailed discussions were held in the study clusters about future activities and baseline surveys of existing practices related to land and water management and recycling of rural waste. Scoping studies were conducted to check the applicability of NATURE+ practices in Akole and Nandurbar clusters.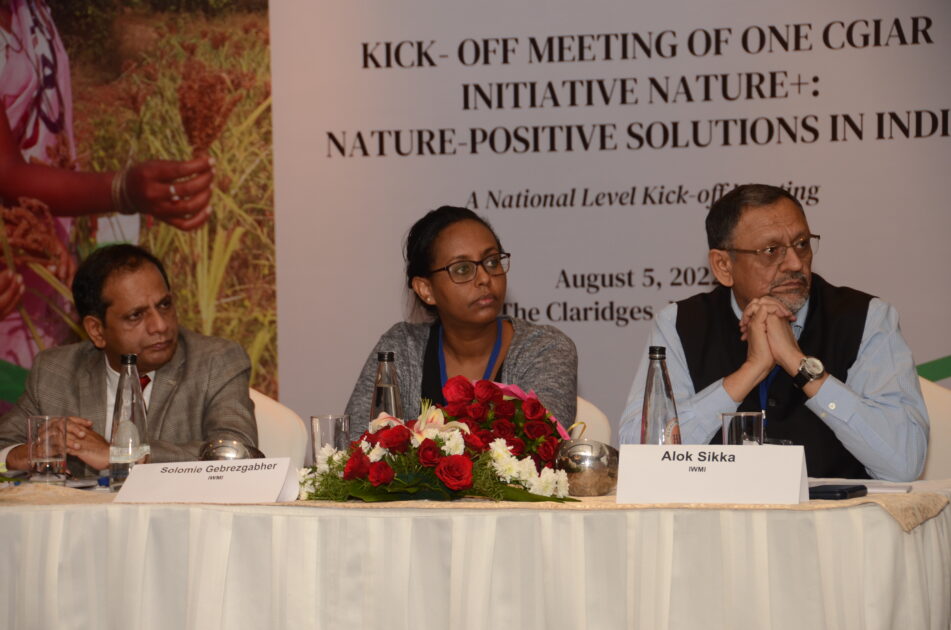 In Akole, we and our partners conducted aquifer and hydrological mapping understand the hydro-geological profile of the region.
The visits were complemented by one-on-one stakeholder interactions and based on the findings of the baseline and scoping study, Initiative activities were identified for the upcoming year. The activities span the Initiative's five work packages and cover issues related to land, water, soil and agrobiodiversity.
The Initiative in action
Initiative activities include research and actions related to conservation, management and restoration of traditional and local plant species through the WADI model that integrates Agri-horti-forestry systems for sustainable livelihoods and optimal use of local resources. Soil loss and carbon loss will also be assessed, and related activities such as issuing of soil health cards will be carried out. One highlight we're especially excited about is the establishment of an Innovation Hub for business models that turn agricultural and rural waste into profitable enterprises.
The findings of the secondary research done under the scoping study were triangulated with primary studies in both clusters for documenting existing NATURE+ practices. This would aid in a comparative assessment of on-ground results obtained after the implementation of appropriate NATURE+.
Additionally, best nature-positive practices such as composting, biogas-based cooking units, WADI units, among others, were documented for potential upscaling and replication. The hydrological, hydrogeological, soil property and geophysical studies found that the project area has significant scope for harvesting surface runoff through conventional and non-conventional water conservation practices. Activities that span the Initiative's work packages such as training, capacity building, impact assessment and a decision-support system (DSS) were also conceptualized.
Our partners
NATURE+'s partners in India include the Indian Council of Agricultural Research (ICAR) and the BAIF Development Research Foundation (BAIF) to plan and promote nature-positive solutions. MPKV Rahuri, ICAR-National Institute of Abiotic Stress Management (ICAR-NIASM) and ICAR-National Bureau of Plant Genetic Resources (ICAR- NBPGR) are our research partners and BAIF is the implementing partner.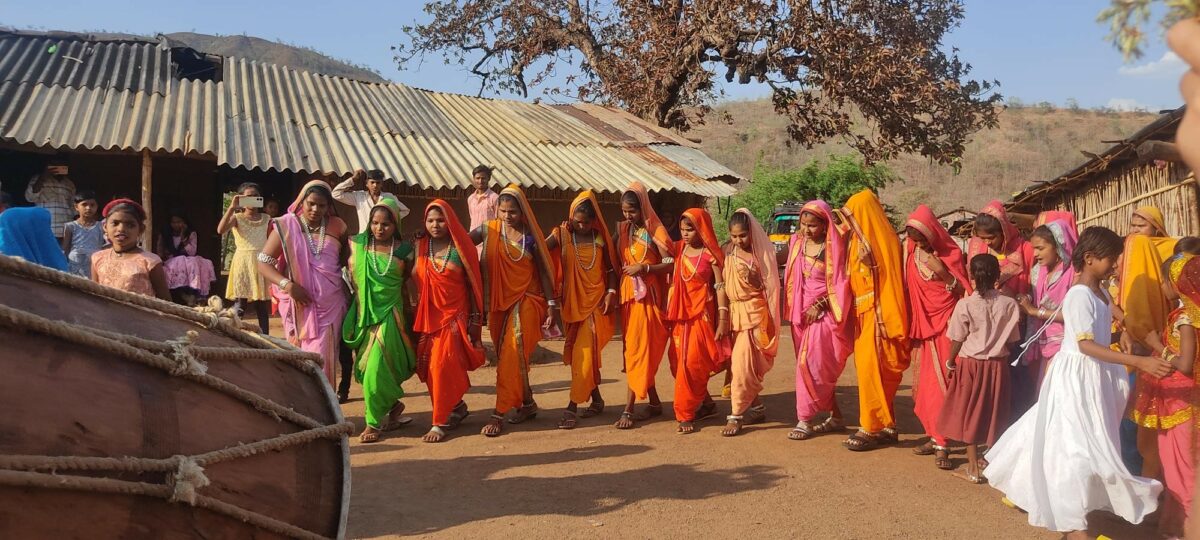 The clusters
Several internal and external factors led to the selection of the above-mentioned sites for execution of the project activities. As both the sites have very limited urbanization, locals are mainly dependent on agricultural and forest products. Wastes are generated mainly from forest activities and agriculture. Hence, both sites hold immense potential for NATURE+ work.


Akole cluster, Ahmednagar District: The Akole Project cluster is spread across the administrative divisions of Akole Taluka of Ahmednagar and Igatpuri Taluka of Nashik district. It is predominantly a tribal block having 59,284 households and a total population of 291,950. 47.8 % of the entire population is tribal, with agriculture and livestock being the main sources of income. The cluster is divided into two sub-clusters – Kalsubai and Igatpuri – with 6 and 4 villages respectively. The villages fall under varying elevations thus allowing comparison of interventions in a diverse landscape.
Shahada Cluster in Nandurbar District: Nandurbar district lies in the northwestern region of Maharashtra bordering Gujarat and Madhya Pradesh. Owing to the development backlog, it is also declared as one of the 112 "Aspirational Districts" by Niti Aayog, a Government of India agency, and is aimed to be quickly and effectively transformed. The proposed project cluster has four villages 35 km away from Shahada town toward the north.
About NATURE+
NATURE+ will produce actionable science that enables the CGIAR and broader AR4D ecosystem to plan for nature-positive agricultural interventions that promote productivity in parallel with ZERO biodiversity loss, ZERO deforestation, ZERO land degradation, MINIMAL carbon and water footprint, ENHANCED water- and nutrient-cycle management, and ENHANCED equity outcomes. NATURE + looks forward to pioneering the massive shifts towards nature-based solutions for holistic conservation and management of natural resources.
CGIAR's Nature-Positive Initiative aims to re-imagine, co-create, and implement nature-positive solutions (NPS) based agrifood systems that equitably support local food, land, and water systems with livelihoods, while simultaneously ensuring that agriculture is a net positive contributor to nature in a climate crisis. This initiative aims to bring together global, regional, and local researchers pooling their expertise in stewarding biodiversity, boosting soil & water management along with the creation of business avenues based on agricultural and other rural wastes. A major focus also involves generating opportunities for women, youth, and indigenous people.
REFERENCES