More vaccination, not antibiotics, needed for Kenyan livestock—Straight talk by Sidai Chair Christie Peacock
From
Published on

21.11.19

Impact Area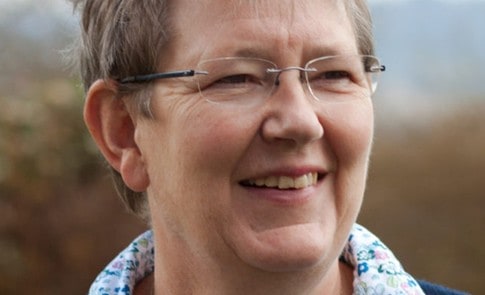 The following interview of Christie Peacock was conducted at the February 2019 launch of the CGIAR Antimicrobial Resistance Hub, which is integrating research and development efforts in tackling antimicrobial resistance and is located at the Kenya-headquartered International Livestock Research Institute (ILRI), which hosts the hub. The interview has been lightly edited for the sake of brevity and clarity.
Christie Peacock is the founder and chair of Sidai Africa, Ltd., a Kenyan company that provides livestock services and crop inputs to farmers across the whole of Kenya. Started seven years ago, this social enterprise now reaches about 300,000 farmers on a regular basis, providing them with high-quality services, training and products.

A Sidai shop in Kenya (photo credit: Schwab Foundation for Social Entrepreneurship).
What antimicrobial resistance challenges does your company face?
Across the board, the antimicrobial challenges we face are huge issues. We assessed the quality of some antibiotics on the market in Kenya and found that at least 30% were substandard and under-strength. Another issue is the distribution network, which involves a lot of unqualified people and means that farmers can get hold of antibiotic/antimicrobial drugs easily and often. Without knowing how to use the drugs properly, many underdose their animals or don't treat the animals for the period of time required for the drug to work. Members of some communities will jab a sick animal with a bit of antibiotic and if the next day it hasn't got better, they'll jab it with something else. This means that these livestock owners are not giving drugs the time to work. In fact, there's a kind of 'arms race' of injectable drugs that are being used on animals, which ultimately often die with a cocktail of pharmaceutical products in their systems. So misunderstandings and misuse of antibiotics and other antimicrobial drugs are huge problems for animals here as well as for human health and nutrition. . . .