Minister of Agriculture expresses confidence in IITA agriculture transformation in Togo
From
Published on

15.05.23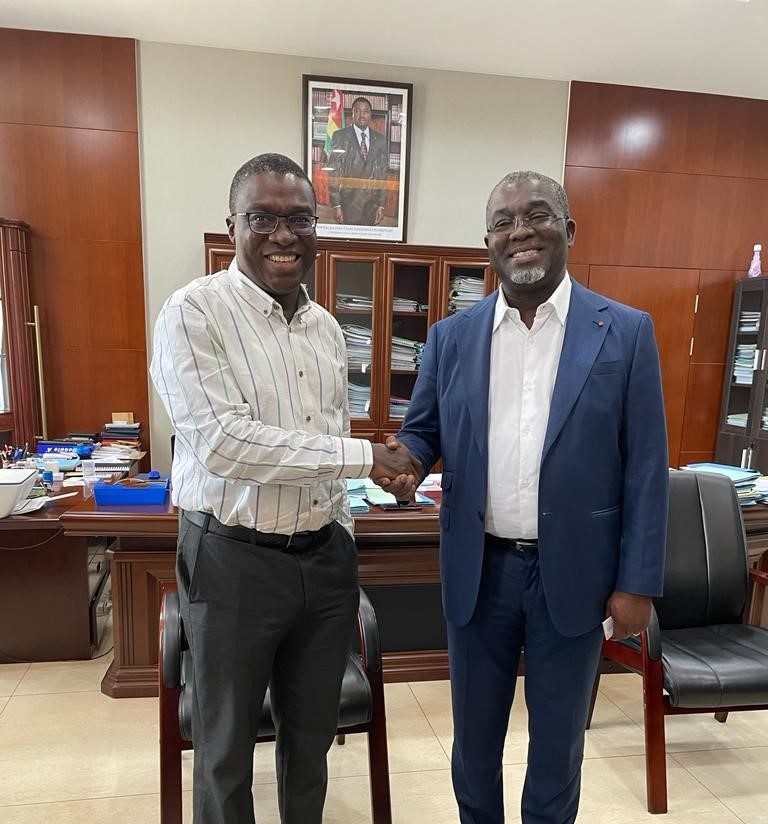 IITA–CGIAR, under the auspices of the IFAD-funded Zero Hunger Project, has signed an agreement with the Togolese government to boost food security in the country. As an update to this agreement, IITA  Business Incubation CEO and the Zero Hunger Project lead, Debo Akande, met with the Togo Minister of Agriculture, Livestock and Rural Development, Antoine Lekpa Gbegbeni the Nigerian Ambassador to Togo in Lome in May 2023.
During the meeting, the Zero Hunger Project lead had a partnership discussion with Minister Gbegbeni on the transformation of Agriculture in the country. He also informed the minister of the implementation of the Zero Hunger Initiative in Togo.
In his response, the minister said that the country has always desired to see how institutions like IITA could greatly support Togo in achieving food sustenance and support their farmers to move from agriculture as a cultural practice to business.