Millet consumption survey provides largest baseline for India
From
Published on

23.08.21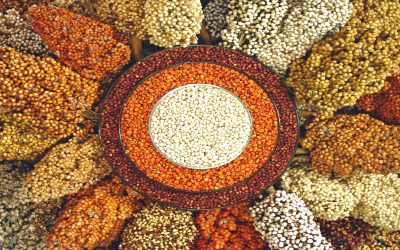 The results of the first ever large-scale survey on millet consumption in India has been published, offering government, central and states and the private sector valuable insights into consumer trends to help further mainstream these nutricereals.
The results of the 15,500 face-to face survey, coordinated by the International Crops Research Institute for the Semi-Arid Tropics (ICRISAT), and reported in Frontiers in Sustainable Food Systems, showed that improving health and wellness, weight loss and taste were the top reasons for those consuming millets in urban areas.
The survey undertaken in seven cities, Ahmedabad, Bengaluru, Chennai, Delhi, Hyderabad, Kolkata and Mumbai, was conducted in 2017 and data recently analysed in detail form an important baseline to track the changing consumer views about millets as more efforts are being made to promote millets.
Ms. Joanna Kane-Potaka, the study's first author and Assistant Director General (External Relations) and Executive Director of the Smart Food initiative at ICRISAT said that health awareness alone would not be enough to influence the population to consume millets.