Mentorship and mycorrhizal networks: WIRES brings new growth opportunities for women scientists across CGIAR
From
Published on

14.11.22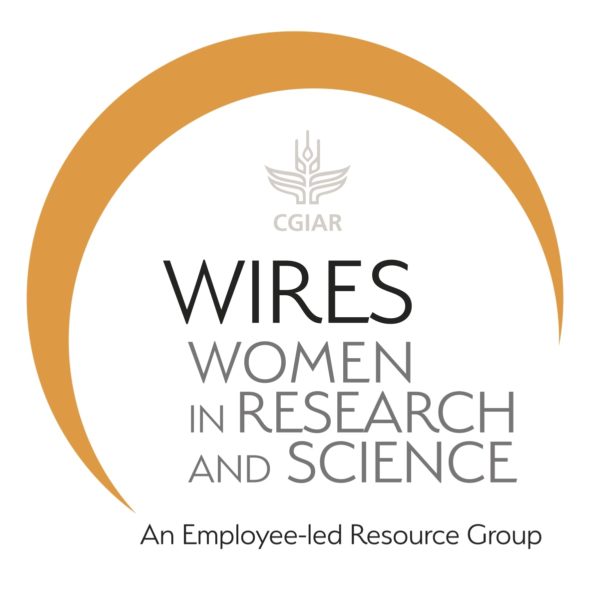 Mentorship is a proven strategy to boost Gender, Diversity and Inclusion in the workplace, said speakers at a recent Women in Research and Science (WIRES) Employee Resource Group (ERG) webinar. Held at the end of October, the event marked the start of an exciting new mentorship pilot program for women researchers and scientists at CGIAR.
Titled "Connecting and Mentoring: What's New at WIRES," the webinar brought together a large number of established and aspiring WIRES members to learn about the mentorship program, a new micro connection tool called "Random Coffee", focus groups, and how to get involved with the ERG.
"At WIRES, we champion and support women, especially those early in their careers, who contribute outstanding science and innovation to help CGIAR achieve its mission," said Aparna Das, a WIRES Coordinating Committee member and plant breeder at CIMMYT's Global Maize Program.
Recordings of the event are also available with French interpretation here and Spanish interpretation here.
WIRES Mentorship Program: how to get involved
Co-created by the WIRES Coordinating Committee and the GDI Function, the pilot program was first announced on International Women's Day March 8, 2022.
"We surveyed our members, and 75% of them said that they were keen to have access to mentorship," said Aparna.
"Our overall objective is to provide high quality and high impact mentorship for every woman researcher, scientist, and women scientist from allied functions at CGIAR who wants it," she added. 
While broad participation is an overall goal of the program, interested mentors and mentees should meet a specific set of criteria: 
 Mentors
Open to all genders

Mid to Senior CGIAR leader in Research, Science or Professional support

Passionate about advancing GDI and are motivated to mentor.
 Mentees
Woman researcher or scientist at CGIAR

Junior or mid-career stage

Keen to receive mentorship
Aparna also noted that an online mentoring platform, Guider, will be used to facilitate the program, and that enrolment starts in November. Training and guidance documents will be provided, and mentoring is set to officially commence at the beginning of December 2022.
 Interested Mentors and Mentees can find detailed information about the program on WIRES internal SharePoint page.
 Random Coffee and upcoming focus groups 
 "You know how under every healthy forest there is a mycorrhizal network of connections which nourishes and sustains the health of the trees and the forest?" asked Arwen Bailey, a WIRES Coordinating Committee member and Knowledge Sharing Specialist at Alliance of Bioversity and CIAT.
 "Well, Random Coffee is a tool to create those micro connections between us, as WIRES members, so that we can sustain a healthy and vibrant CGIAR," she continued. 
 Much less formal than the mentoring program, the Random Coffee pilot will connect interested WIRES members every three to four weeks with someone new. Online or in person, connections will be facilitated through a platform that helps establish a mutually beneficial time for participants to meet.
 "The coffee is optional," Arwen said. "An email will be coming out shortly when we get the pilot up and running – so watch out for that."
 Moving into 2023, WIRES is also planning online and in-person focus groups that will investigate what members want from the ERG so it can best adapt to suit all needs.
 Empowering women staff and GDI progress 
 WIRES sponsors Jimmy Smith, ILRI's Director General, Claudia Sadoff, CGIAR's Executive Managing Director, and CGIAR's Global Director of People & Culture Fiona Bourdin-Farrell also participated in the webinar and shared their thoughts on empowering women in the workforce, CGIAR's commitment to GDI, and how to get involved with WIRES. 
 Citing a 2022 study, Jimmy noted a huge disconnect between perceptions of support when it comes to GDI: 
 "90 percent of the men said that they personally had given women credit for their contributions, yet only 40% of women reported witnessing such behaviour," he said.
 "So, what we perceive we are doing is quite different from what we actually do."
 While discussing the numerous challenges women face in the workplace, Jimmy urged all men to become active allies: "This is something we can't treat passively. We must act decisively, support them where we can," he said.
 Highlighting recent advances in the GDI Progress Report [add link], Claudia noted that CGIAR exceeded its target of 40 percent of women in professional roles by the end of 2021, and that 45 percent of entry-level scientists are now women. 
 "But we also need to empower the women that we bring in," Claudia said. "We need to ensure that they're given opportunities and credit for their contributions, that they're seen and  heard and they're supported at every stage of their career."
 "This is why the work WIRES is doing is so tremendously important," she added.
 Wrapping up the update portion of the webinar, CGIAR's Global Director of People & Culture Fiona Bourdin-Farrell delivered a call to action that encouraged all attendees to participate in WIRES, the mentorship program, Random Coffee, focus groups, and other ERG initiatives.
 "This is a really informal group. As you see, there are people from all different parts of CGIAR that are all working together to try to make the WIRES space a welcoming and inclusive place for everyone," Fiona said.
 To learn more about WIRES, visit the GDI Knowledge Hub here.