Meet CGIAR-IITA's women fighting plant pests and diseases
From
Published on

04.04.20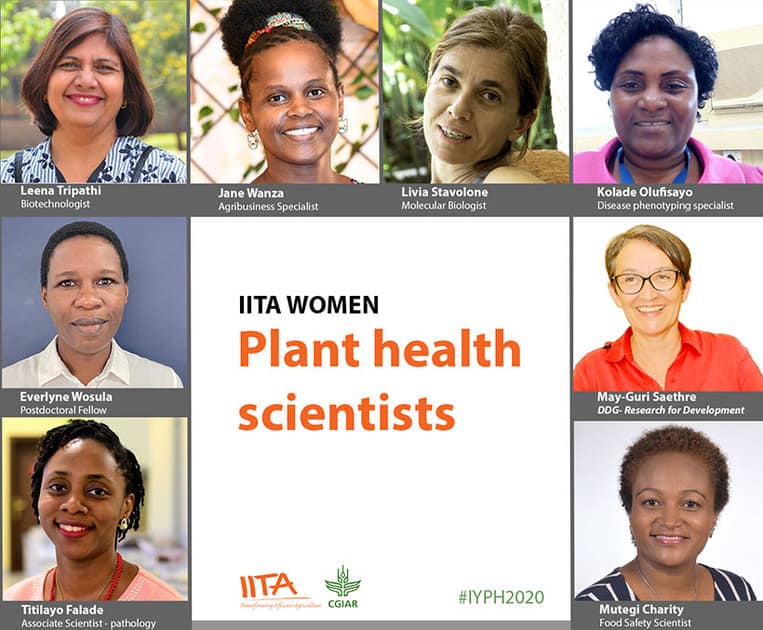 11 February was the International Day for Women and Girls in Science. IITA joined the rest of the world to celebrate the contribution of our women scientists in ensuring a food and nutrition-secure world. Women account for half of the world's population and we cannot make representative and long-lasting changes in agriculture without them.
As United Nations Secretary-General, António Guterres explains, "To rise to the challenges of the 21st century, we need to harness our full potential. That requires dismantling gender stereotypes. On this International Day of Women and Girls in Science, let's pledge to end the gender imbalance in science."
IITA recognizes the importance of both science and gender equality and makes a particular effort to empower female scientists to participate in the achievement of internationally agreed development goals. Leena Tripathi is one such woman scientist. As a principal scientist and leader of IITA's transgenic and genome editing research, based in Nairobi, Kenya, Tripathi has proved that women can provide leadership in the use of cutting-edge research tools.